Lasting Legacies: 2 Days of Women's History in Madison
Undeniably, Madison's history is one of the unique reasons for visiting. The town would not be what it is today without countless influential women whose impressive pasts are worth discovering.
With our easy 2-day itinerary below, we invite you to learn a little more about our local women and the places they made history!
Tour the Home of Adeline Rose
Born into slavery during the Civil War, little is recorded of Ms. Adeline Rose's early life. We do know that by her 20s, she was widowed with two young children to support. Ms. Rose earned her living by taking in laundry and ironing at 50 cents a load. Much of her business was with The Hardy House, which was a Madison hotel opened by the mother of American comedic icon Oliver Norvell Hardy.
A pioneer of her time, Adeline Rose created a successful business despite the racial and gender barriers she faced. With her earnings, she purchased a small lot adjacent to the Georgia Railroad right-of-way in town and constructed the stately Rose Cottage for her family in 1891. Ms. Rose died in 1959 and is buried in Fairview Cemetery beside her grandson. People to this day marvel at what she was able to achieve despite the circumstances.
In 1966, the cottage was moved to its current location for preservation purposes and is now one of Madison's three historic house museums managed by the Morgan County Historical Society.
Enjoy Cooke Fountain at Town Park
Stroll to Town Park and relax with the soothing sounds of Cooke Fountain. Sarah Benham Judd Cooke (1816-1903) was a local philanthropist. She not only funded the first local library and her church but also the courthouse clock. The Cooke Memorial Fountain was erected in memoriam at the intersection in front of the courthouse (1908). When the roads were paved in the 1920s, it moved to the town square but was relocated again with the construction of the Post Office.
Unfortunately, pieces of the original three-tiered fountain were lost in the process, save for the "Grecian Maiden" that topped the structure. Decades later, the original molds for the fountain were tracked down, and a replica was cast. Donated by Stephen D. Cooke to the Bicentennial Committee for Town Park, the fountain reminds onlookers of Ms. Cooke's many contributions. The original "Grecian Maiden" is housed at Heritage Hall. Sarah Cooke is buried in the Old Madison Cemetery.
Have Lunch at Adrian's Place
Want a bite to eat? Head over to Adrian's Place, a Black women-owned and family-run soul food restaurant a short walk from Town Park. Martha Williams, owner and cook, took over the restaurant that was operating under the same name in November 2010. Raised right here in Morgan County, Ms. Williams worked in restaurants since she was 13 years old with the dream of eventually owning her own establishment. The soul food is amazing and comes with a dessert you cannot resist!
Tour beautiful Heritage Hall. Built in 1811, this stunning Greek Revival home was purchased by Mrs. Sue Reid Walton Manley in 1946. Known as "Madison's First Lady" for her patronage to local churches, the City of Madison, and education, Mrs. Manley hosted grand parties, weddings, and receptions for Madison's finest citizens. Among those married in the house was Mrs. Manley's granddaughter who later deeded Heritage Hall to the Morgan County Historical Society. Their portraits still hang on display.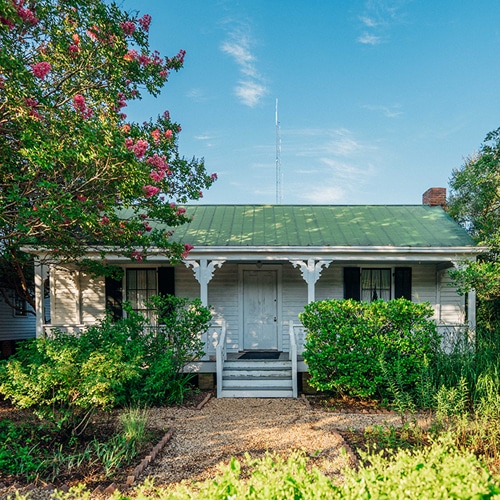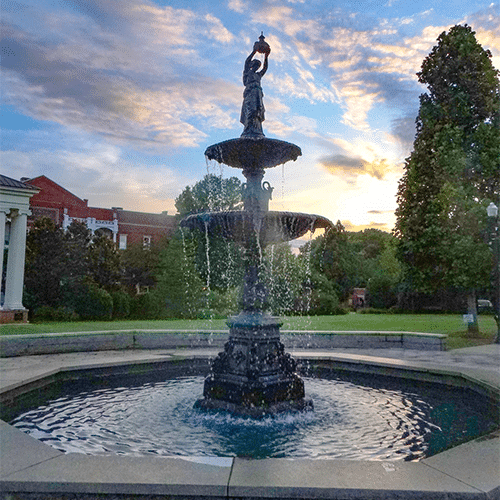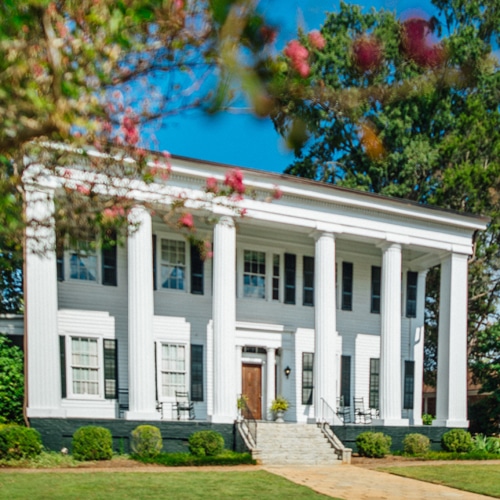 The Madison Historic District is like a living history museum everywhere you go. Delight in a morning stroll through history with our free, self-guided walking tour and discover the lasting impacts the women of Madison have made on this charming small town. Keep reading for a few of our favorite storied homes and the women who lived in them.
But first discover the legacy of one of the women who was essential in the establishment of the Madison Historic District.
Get Schooled on Historic Preservation by Dorothy Gilmore
If you find Madison's historic district and businesses charming, you should give some thanks to a very influential woman – Dorothy Dixon Gilmore (1924-2009). An advocate for historic preservation, she sat on the Morgan County African-American Museum's Board of Directors and on the first Historic Preservation Commission, responsible for establishing Madison's Historic District and creating the national award-winning Madison Historic Preservation Manual.
She was raised in a house across from where she was educated at the Burney Street School, Madison's all African American Graded School established during the early years of Georgia's dual system of education infamously know as "separate but equal." She went on to Fort Valley State College to study Elementary Education. Passionate about education, she taught third grade at the school she had once attended in Madison before moving on to teach fifth grade in Covington and then Columbus, GA.
A second career began shortly thereafter. Moving back to Madison in 1982, Ms. Gilmore was the third generation to operate the , receiving several honors within her profession. Locally, she served on the Downtown Business Council, inaugural board of the Downtown Development Authority, and on the board of directors for the Chamber of Commerce, promoting local businesses and downtown revitalization.
In recent years, her former home was purchased by the City of Madison with plans to convert it into a multi-use hub for the Canaan neighborhood, a historically Black community with roots dating back to the reconstruction era.  Ms. Gilmore is buried in Fairview Cemetery.
Jessup-Atkinson Lindsey House
The Jessup-Atkinson Lindsey House, c. 1820, was home to Lulu "Lula" Hurst Atkinson (1869-1950), also known as the "Georgia Wonder" and the "Electric Girl." Born in Cedar Valley, Georgia, it was believed that she had mysterious powers allowing her to enact feats of strength and levitation after surviving an electrical storm. As a teenager, she performed across the United States. She made believers out of some sceptics, while others thought her a fraud, though they could not fully explain how she accomplished such "wonders". After just two years of performing, she retired and eventually married Paul M. Atkinson, her stage manager, and moved to his hometown, Madison, Georgia. Lulu's 1897 autobiography details how she performed the acts that made her famous and the subject of much debate. She is buried in the Old Madison Cemetery.
Baldwin-Williford-Ruffin-Lanier House
Known as the Baldwin-Williford-Ruffin-Lanier House, this elegant home is the only remaining building of the Georgia Female College (Baptist). Chartered in 1850, the school had 148 students in its first semester and served as a center for education in the region, pulling out-of-state pupils as far north as Pennsylvania. Originally the Madison Collegiate Institute, the new name was adopted in 1851.
The Baldwin-Williford-Ruffin-Lanier House was designed for classrooms with spacious interiors for assembly. It became the President's House after a three-story brick classroom building was built on land to the right. The college was closed during the Civil War to be used as a hospital and never fully reopened afterward. Sadly, the brick building was lost to a fire in 1882. In 1850, the Madison Female College (Methodist) was also incorporated in town. Yet, it too was destroyed in a fire in 1864.
A combination of Queen Anne and Colonial Revival styles, this 1895 house is named not with the surname of a past or present resident, like many of the homes around it, but after a specific group of people who met there. The Madison Garden Club was established for women in 1893 and is the second oldest garden club in Georgia. Largely inactive by 1920, Mrs. Harris Richard reorganized it as La Flora Garden Club in 1932 with meetings held at this house. Yes, the one and the same club Miss Kittie was in.
Notably, the club established Madison's first Tour of Homes, which is now a highly anticipated bi-annual event that invites guests inside some of the gorgeous historic homes in town. The Cartwright Family renamed the home La Flora in the club's honor. Active until 1958, La Flora disbanded, and the Magnolia Garden Club was formed seven years later and continues today.
The Nathan Bennett House (1850) is known as "The House that Changed a Georgia Law." This monumental moment occurred when the house, inherited by Amanda Cardwell from her father, was offered up as part of a poker bet in 1863. Since the law prevented married women from inheriting property, Amanda's husband, Junius Smith, used the house in a gamble that he lost to James Mann. When the lucky-handed new owner attempted to claim his winnings, contention arose.
The case influenced the Georgia Legislature leading to the passage of the Married Women's Property Act in 1869 that made it legal for a woman to inherit property separately from her husband. Though too late to assist Amanda Cardwell, who had since divorced Smith and moved to Texas, the Legislature's decision marked major progress for women's rights in the South. The importance of this event placed the Nathan Bennett House on the National Register of Historic Places in 1974.
Constructed by Wilds Kolb (1804-1861), Boxwood (1850), named for its manicured boxwood parterres, has been owned by a total of three families. Miss Kittie Hunter Newton (1893-1986) inherited the home from her father. A pillar of the community, she attended Brenau College, travelled abroad, was a teacher, held civic roles, and was a founder of the La Flora Garden Club.
However, Boxwood and Miss Kittie often bring a particular tale to mind. Interestingly, twelve pieces of parlor furniture and drapes from the Kolbs stayed with the house for 130 years. It is said Miss Newton kept the shutters closed to prevent the lovely green satin drapes from fading, a few panels of which were used to reupholster the furniture. During a claimed visit from Margaret Mitchell, author of Gone With The Wind, talk turned to the curtains and matching chairs.
Typical of the times to repurpose fabric, it is unlikely that this rumored encounter was the inspiration for the curtain dress in the famous book – that claim has stronger ties to Rebecca Latimer Felton – but that has never stopped a good story. The original parlor furniture is on display at Georgia's Old Governor's Mansion in Milledgeville, GA.
Relax in Style with Retail Therapy
In the afternoon, have fun looking around some of our women-owned boutiques downtown! Amelia's Apparel is a nice boutique filled with southern charm from head to toe, Barkin' Dogs Shoe Co. is where you can find a stylish shoe to bring your outfit together, and Archambault's Interiors is a great place to go if you want to redesign your home with a new aesthetic. With many more women-owned businesses in Madison, come visit and see these amazing shops for yourself!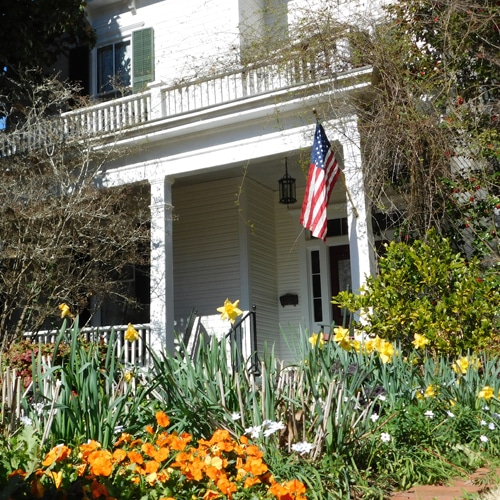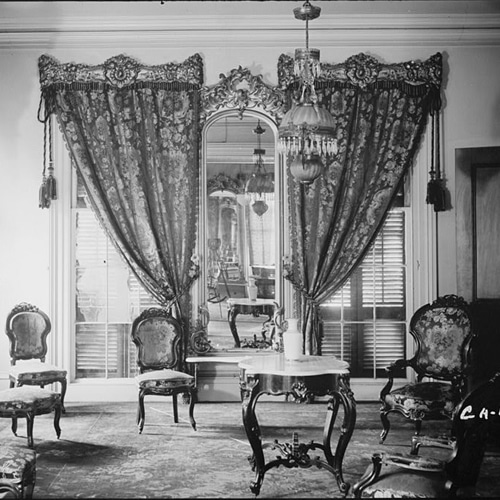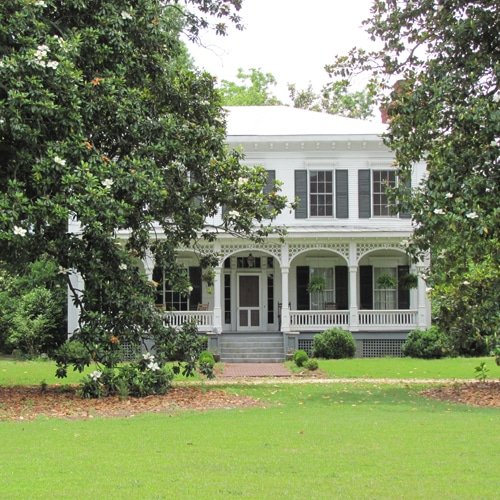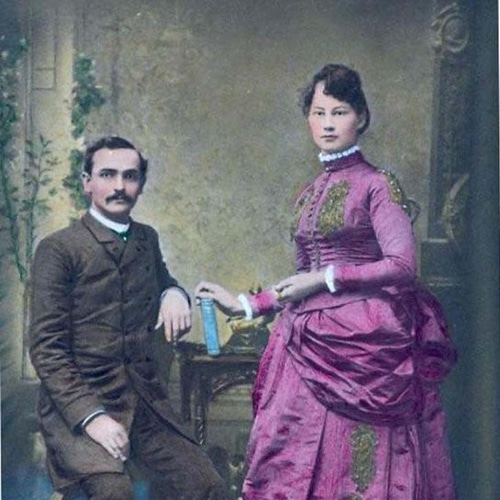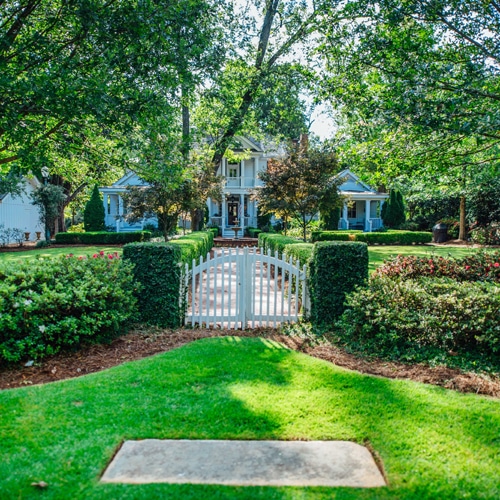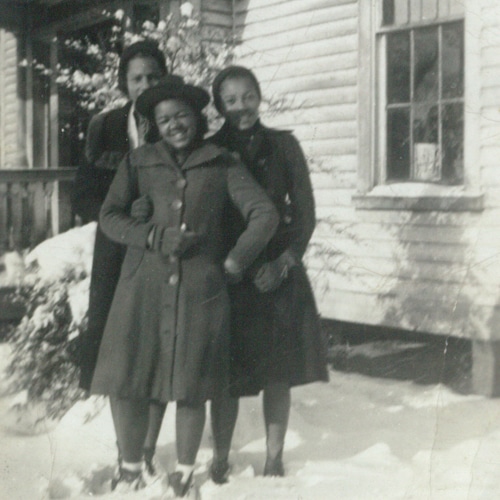 Don't just read about it,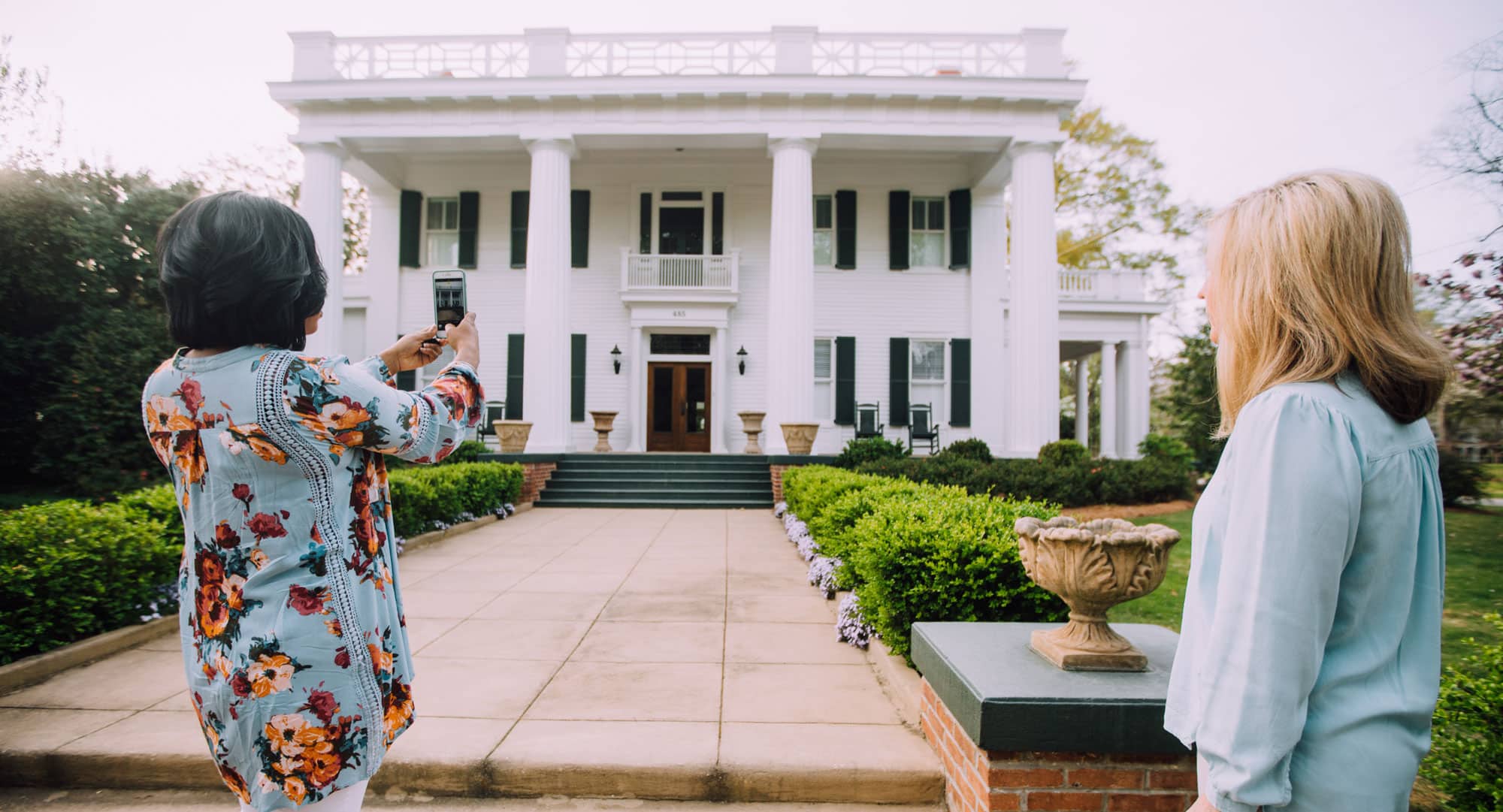 Undeniably, Madison's history is one of the unique reasons for visiting. The town would not be …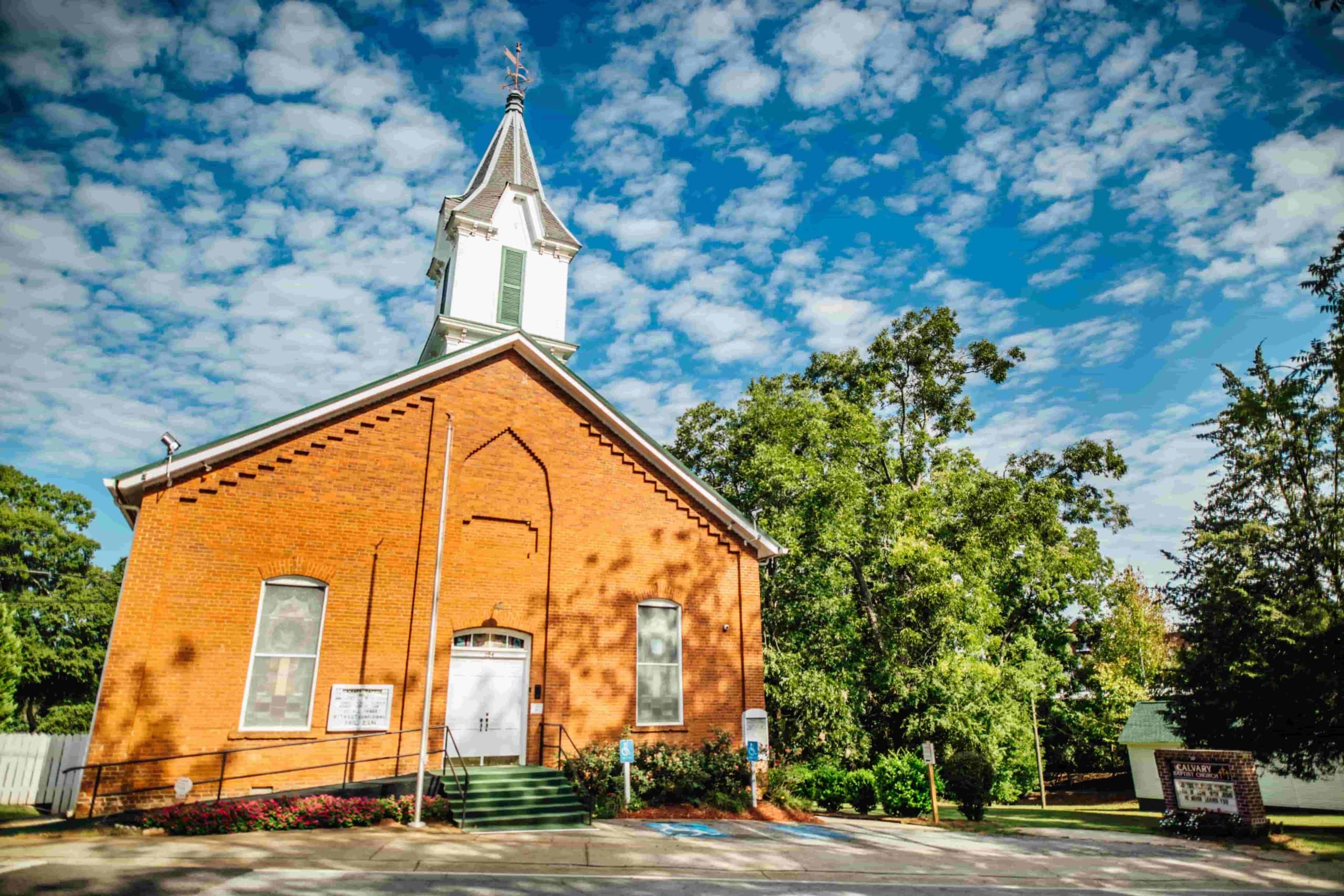 Flourishing with the cotton boom of the mid-19th century, the landscape surrounding Madison was …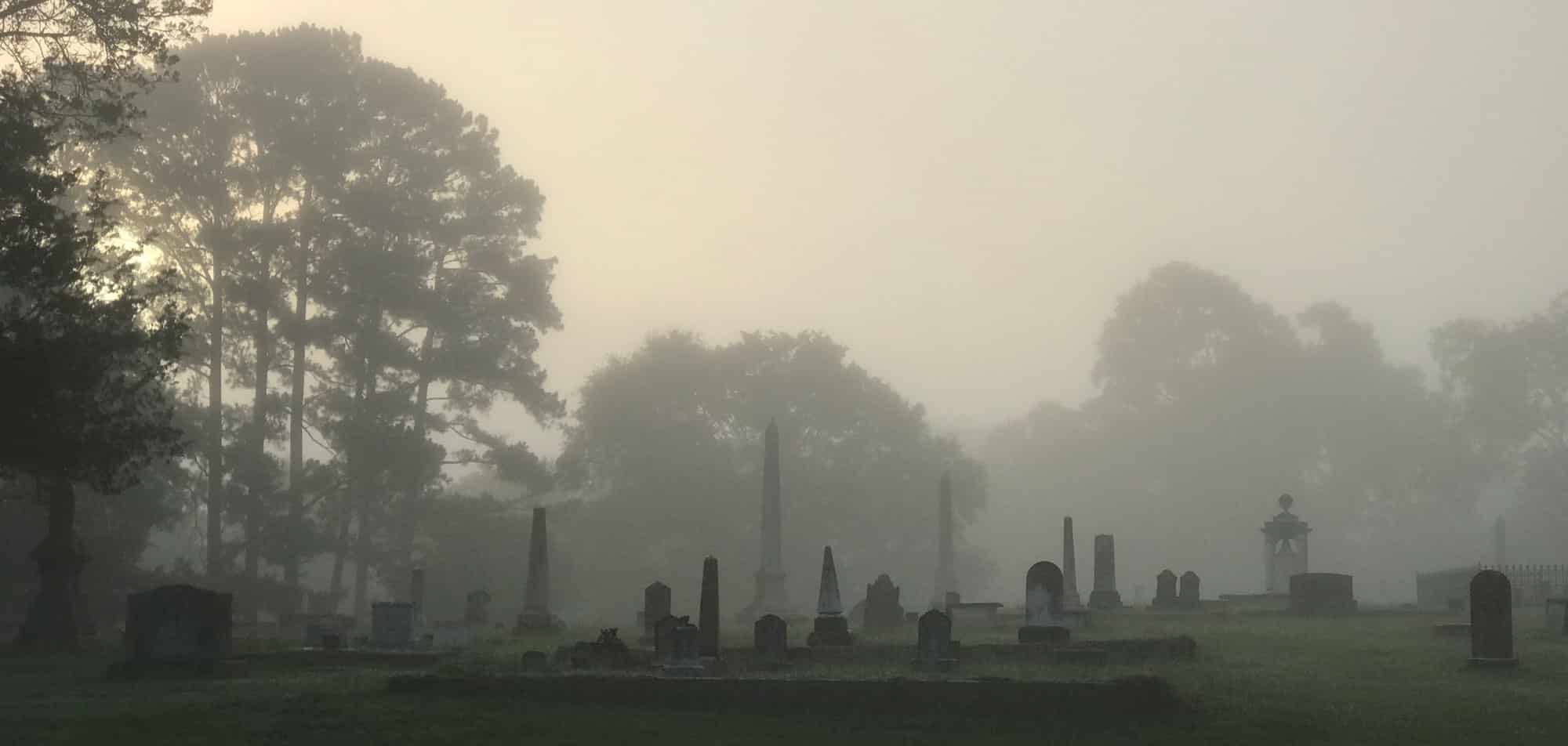 Uncover the Haunted History of Madison, GA As the winds begin catching a chill and Halloween creeps ever closer, visitors to Madison find themselves wondering …
Order Your Free Visitor's Guide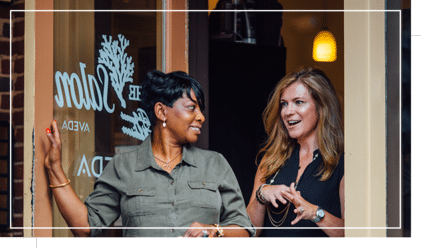 Our Visitor's Guide is just the right thing to have on hand while planning your trip.

To get your own copy in the mail, just fill out the form by clicking the button below!