Nestled in Georgia's Historic Heartland, Madison evokes an earlier America with houses and architecture and rhythms of habit straight from a classic Southern novel. 
But with Atlanta and Athens as nearby neighbors, there's a vibrancy on a cultural level that is especially noteworthy. Joy for the arts is not only experienced in the galleries and museums here but thrives freely in the renowned historic district filled with diverse architectural masterpieces, pristine gardens and an irresistibly charming downtown.
Madison and Morgan County offer arts and culture enthusiasts a wide range of breathtaking discovery for a variety of interests, curiosities, and passions.
Not sure how to fit it all in? We've made it easy for you.
3-Day Itinerary for Arts & Culture Lovers
Discover the Art of Architecture
Boasting Georgia's second largest historic district, Madison offers an aesthetic education on the art and evolution of architectural styles in early America.
A reflection of the town's rich history, national trends and local tastes, visitors will discover an eclectic mix of immaculately preserved homes and buildings. From the prominent Greek Revival mansions to the Gothic Revival, Italianate, Queen Anne and Romanesque Revival style masterpieces lining the streets, these beloved buildings showcase something uniquely 'Madisonian' through a mixture of local innovation, clients' tastes and builders' whimsies.
Learn the stories of the small town's renowned historic district at your own pace, when you explore Madison's self-guided walking tour
Stroll the Streets for an Artsy Adventure
Recently the City of Madison passed an ordinance calling for public art in public spaces as a means of enhancing quality of life as well as creating a colorful and vibrant sense of identity and place.
But beautiful spaces are not new to Madison, as residents have long enjoyed art in everyday places. From admiring a Grecian Maiden perched atop a sparkling fountain in Town Park to discovering secret gardens and hidden murals in alleyways or happening upon monuments, statues and more scattered about the town, just strolling the streets can be an artistic adventure.
Don't miss the opportunity to discover what has been noted as "Madison's oldest public art museum" in Madison's Historic Cemeteries, filled with expertly crafted markers, statues, and iron work gates decorating the graves of citizens buried here.
To indulge all your senses, finish up your day at one of Madison's fine dining establishments serving up fresh food with creative flair.
Whether you crave something prepared by a Master Chef classically trained in "L'Art de la Cuisine Fraincaise" at one of France's finest Two Michelin Star restaurants, now serving up new and old favorites at Town 220; or you choose to dine in a British-inspired pub with furnishings from England for an authentic touch alongside farm-to-table dishes at the Hart & Crown Tavern; or perhaps you have a hankering for authentic soul food or bbq, Madison's restaurants are sure to delight.
Keep Learning at Madison-Morgan Cultural Center
Built in 1895, this stunning Romanesque Revival building was one of the first public graded schools in the Southeast.
Transformed into a vibrant mecca of history, culture and arts, Madison-Morgan Cultural Center lives on as the place people come to discover the history of the region in the Piedmont History exhibit and enjoy permanent and special exhibits showcasing visual arts, local architecture, Arts and Crafts furniture, and much more.
The original school auditorium is used for a variety of musical and performing arts programming with the Center throwing several signature events a year including the Madison in May Spring Tour of Homes and Do Tell! Storytelling Festival.
Immerse Yourself in African American Art and Culture
While at the Madison-Morgan Cultural Center, discover the work of local legend George Andrews.
Also known as "The Dot Man," George's work is easy to spot as he expressed himself by painting bright, colorful dots on rocks, furniture, shoes, occasionally canvases, and "anything that didn't move."
Just a few steps from the city's downtown square, visitors will find a rich and relevant repository of African American history and art at Morgan County African-American Museum. Dedicated to research, collect, educate, and preserve the history of the local African American culture, here you will find the artistic works, collections, tools and tales of some of Madison's most influential citizens.
Find your Muse at the MAG
For visitors wishing to take a piece of local art home, Madison Artists Guild & MAGallery is the place to find it. This funky artisan-run cooperative gallery just off Main Street offers unique pieces in a myriad of artistic styles.
Take time to chat with the local artists and collectors who staff the Gallery to learn more about the local talent and find out if they have any workshops or other events happening while you're in town.
Take the Scenic Route for Beautiful Views
Beyond Madison, Morgan County is full of winding roads with undulating meadows, deep green ellipses of hills, equestrian farms, wildflowers and majestic trees ablaze in every season.
Plein Aire artists flock to the countryside, especially in spring and fall, inspired by the pristine landscape and dreams of winning the Olmsted's Georgia Color Plein Air Competition regularly held here.
The County boasts a unique confluence of nature, historic landmarks, and cultural gems ripe for those ready to seek them out.
Connect with Art and Nature in a Serene Setting
Ride out to the 'other' Buckhead – just 15 minutes from downtown Madison – to take an exploration into the life's work of a brilliant Abstract Expressionist whose single artist museum sits atop a hill in the middle of acres of cow pasture.
The Steffen Thomas Museum of Art celebrates this prolific artist whose skills cover an array of artistic disciplines. A deep believer in the "brotherhood of man," Steffen's work displays passionate insights on the events of his lifetime including two world wars, the civil rights movement and space race.
With a permanent collection of over 400 pieces and access to thousands more of his diverse works, it is always a fresh new experience when you visit.
Ready to make your escape?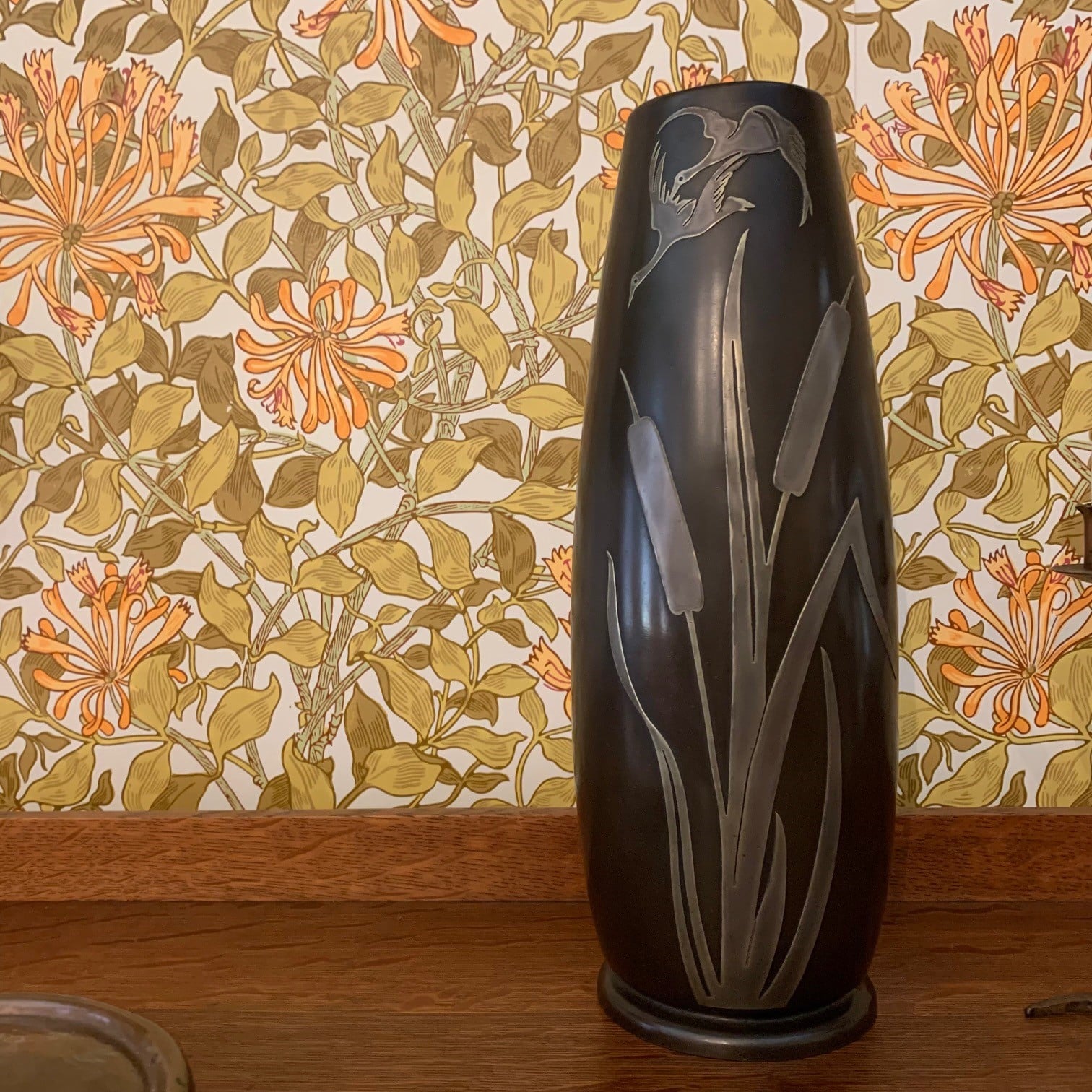 April is National Decorating Month. Celebrate in a place full of inspiration and creativity for your next design project …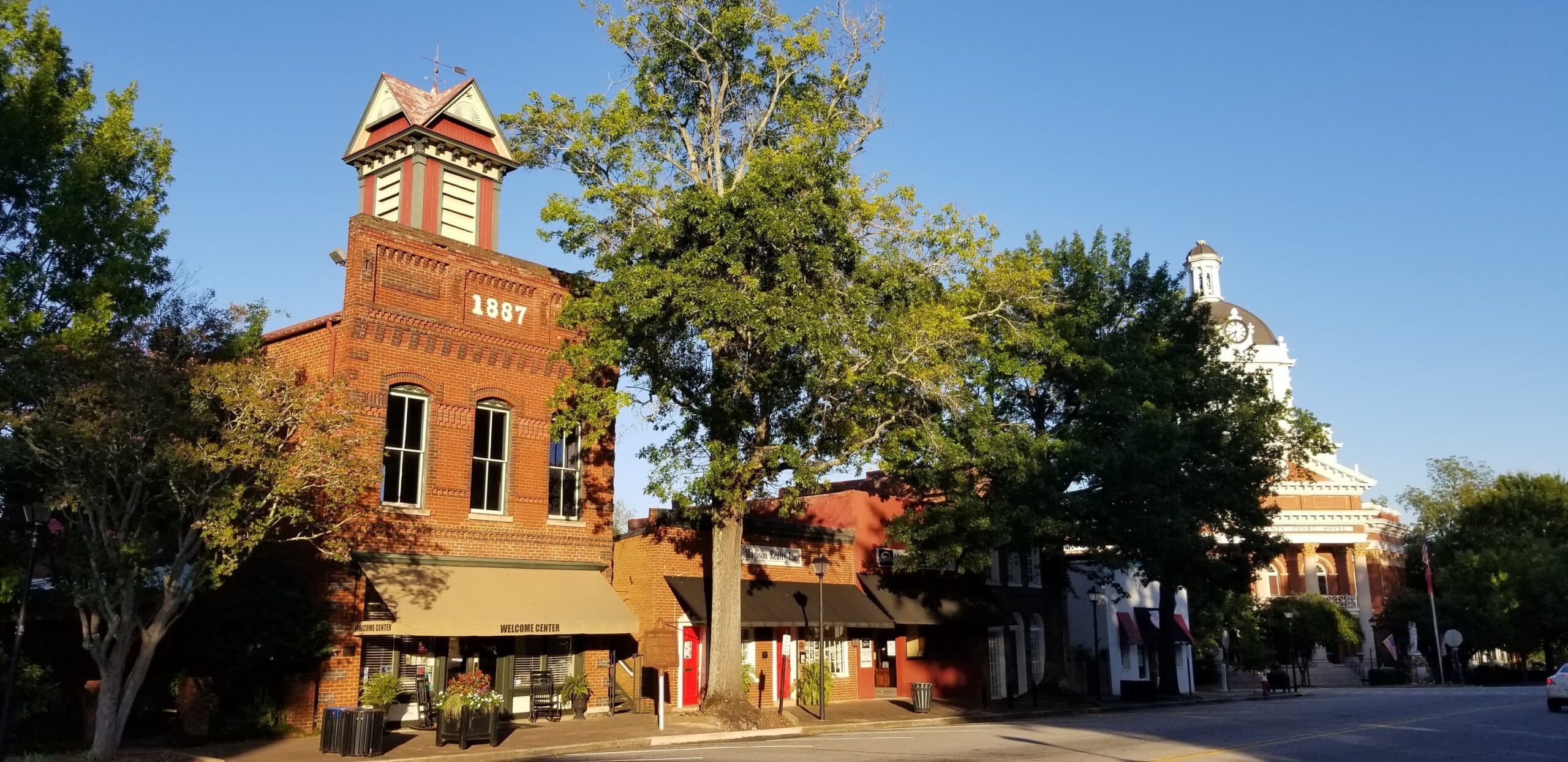 Picture it: me, driving an old minivan with my children snug in their seats peacefully napping. I am a …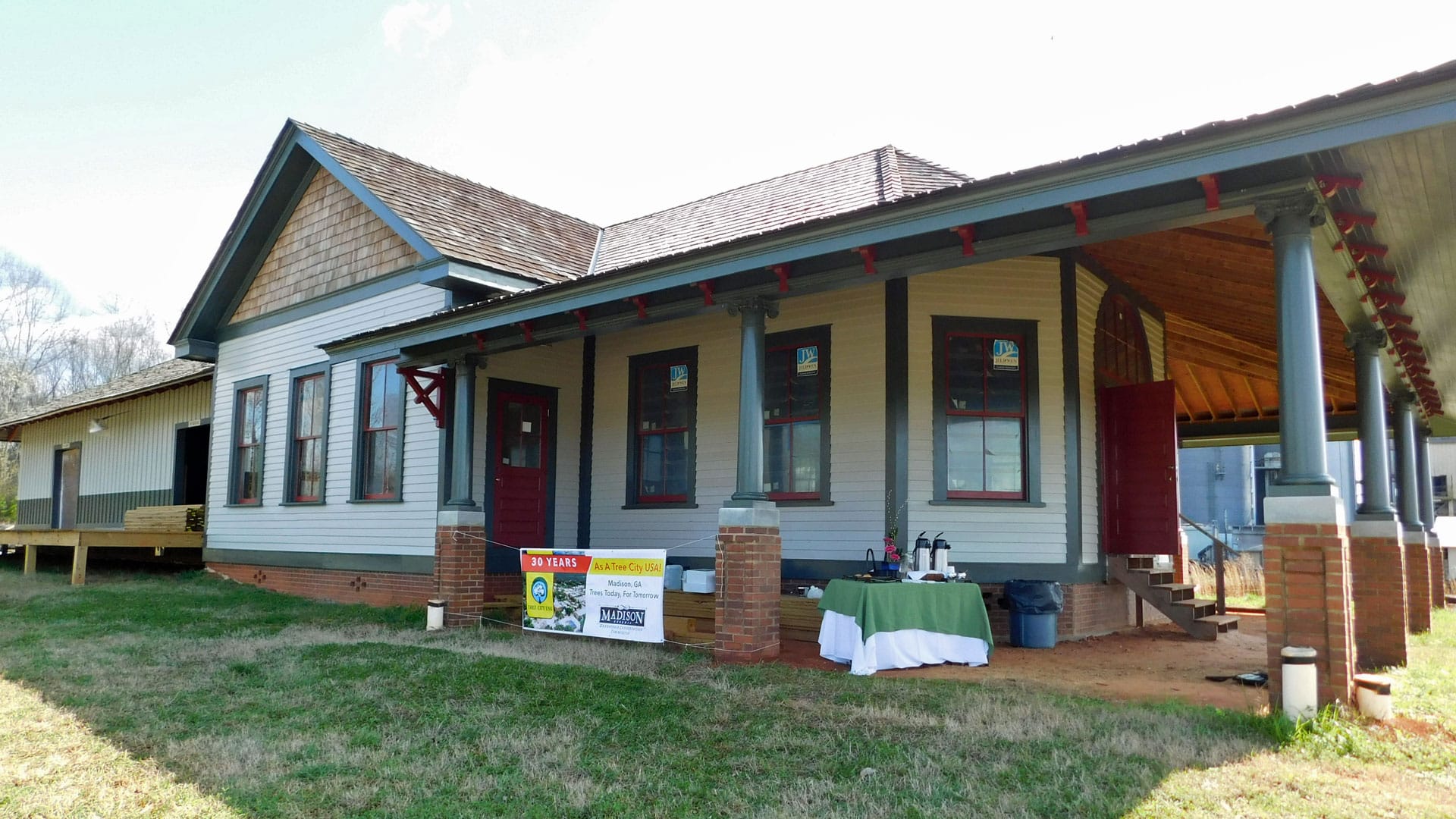 During the past few years, while researching my family's history and working on a historical fiction book about their lives, I'd often stop in Madison ...