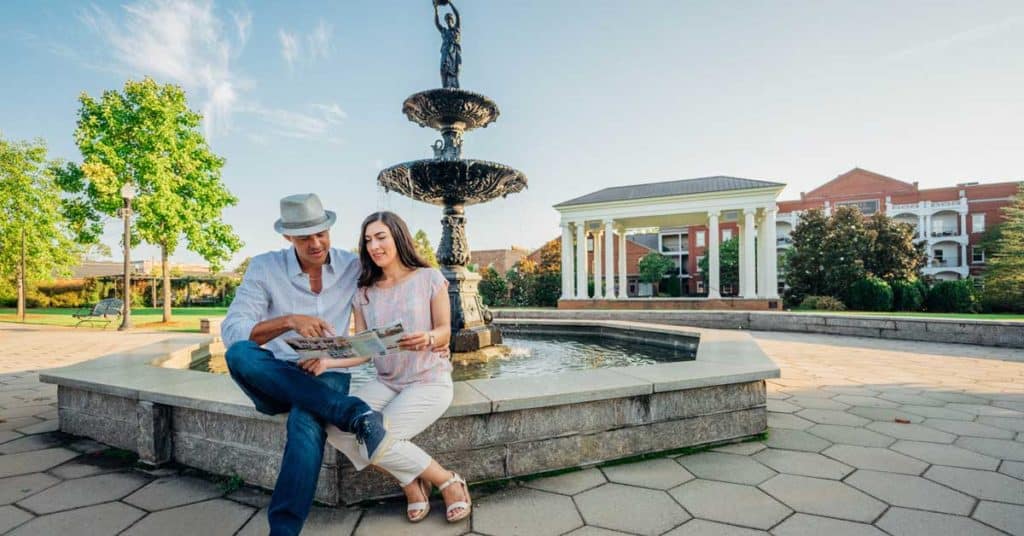 Enjoy a quiet, simpler escape​
Your getaway to Madison is waiting. Forget the chaos of modern life and find peace of mind in this idyllic small-town just one hour east from Atlanta. Slow down and live like a local, absorb the more than 200 years of history and stunning architecture, and reconnect in a town that celebrates community and conservation. However you recharge, we invite you to come relax, unwind and appreciate the simple things in life.
---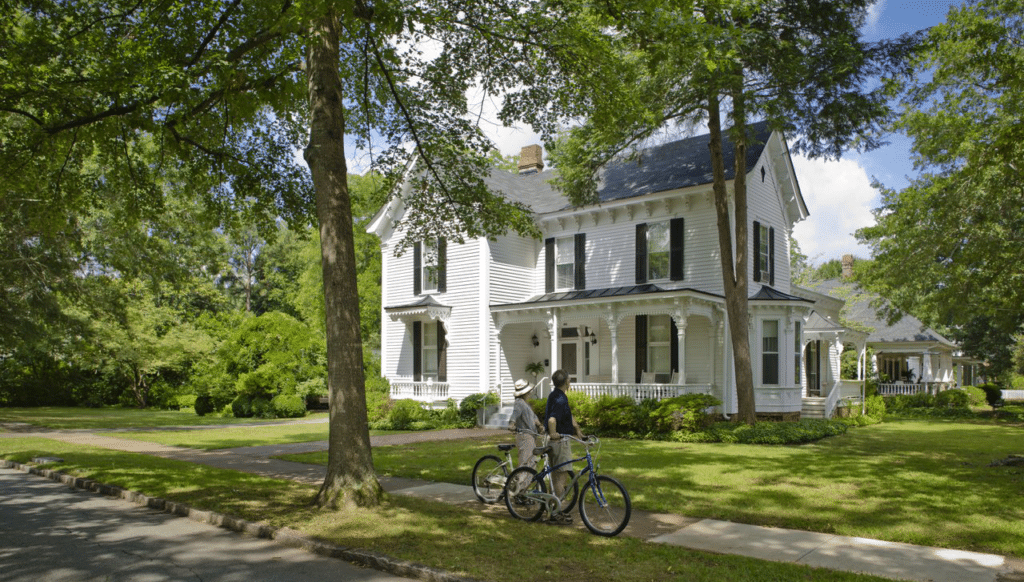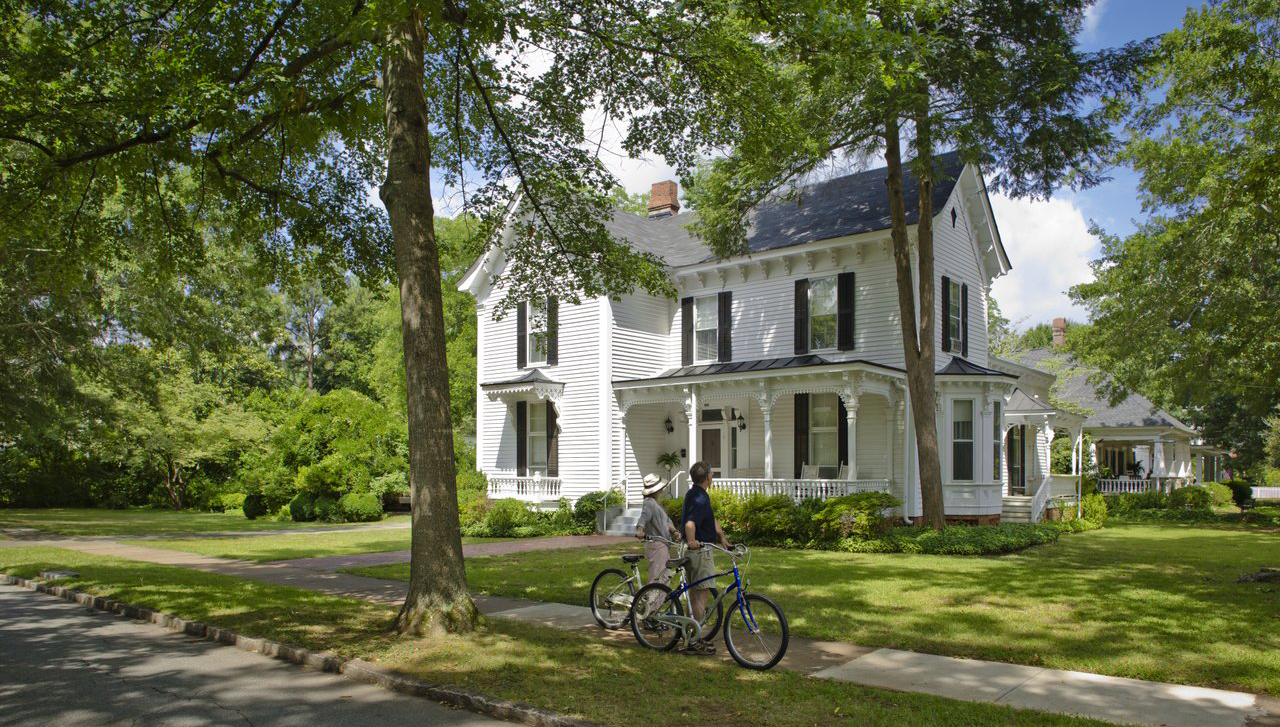 Historic Sites and Small Town Charm
It's hard not to fall in love with Madison's magnificent beauty. With more than two centuries of stories to tell, discover why Garden & Gun magazine describes Madison's  historic district as "a walk-in picture book of nineteenth- and early-twentieth-century American architecture." Soak in the sun wandering the streets of one of Georgia's largest historic districts, where architectural marvels sit beside tree canopied lanes.
But it's not just the physical beauty that makes Madison so grand. Known for its hospitality, the people of this town are the true hidden gems. Come experience laid back, small town life and relax into a slower pace. Visit our Welcome Center or start exploring our historic downtown through the free, self-guided walking tour to discover the tales of Madison's beautiful buildings and storied citizens.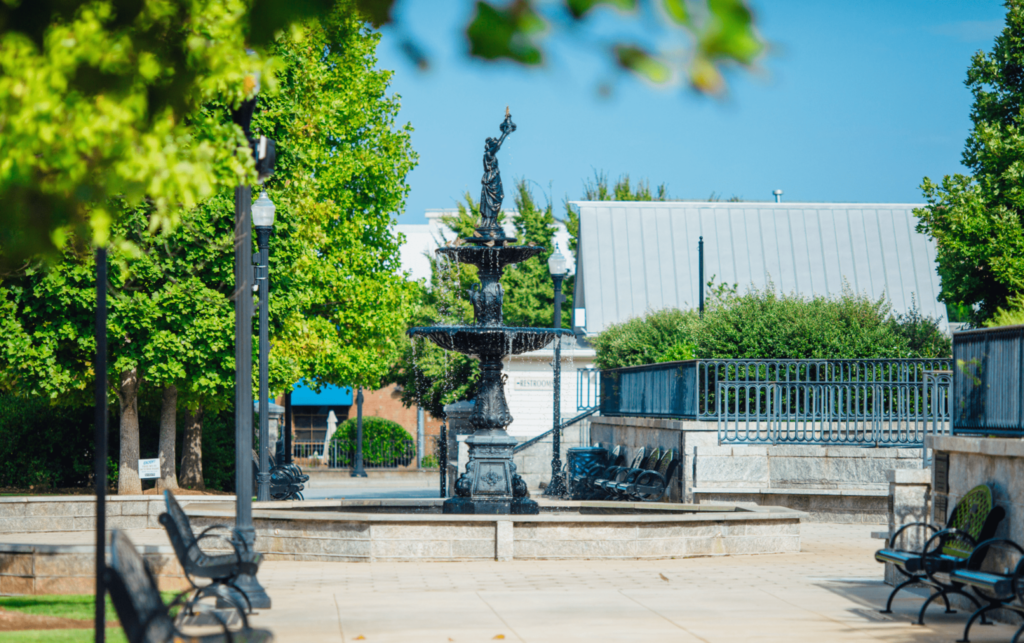 Downtown Parks and Gardens
Your visit to Madison would not be complete without a stroll through Madison's historical parks and gardens. Learn about Round Bowl Springs' beginnings as the source of life for early Madisonians.  Have a picnic by the glistening Cooke Fountain in Town Park and take in the quaint, yet vibrant downtown Madison vibe. Wander Madison's historic cemeteries to learn more about the founders of this remarkable town and admire the artistry of world renowned sculptors and iron workers who have shaped the landscape through their memorial monuments. 
Natural Escapes and Rural Landscapes
Nestled between Georgia's second largest state park and the refreshing waters of Lake Oconee, in Madison you're never more than a few minutes' drive to connect with the great outdoors. To the East, you'll find Georgia's Lake Country offers a myriad of ways to enjoy almost 800 miles of scenic shorelines along Lake Oconee and Lake Sinclair. To the West, Hard Labor Creek State Park is the premiere location to get away from it all while still being close to everything – with more than 5,000 acres of lush green forests, a picturesque 18-hole golf course, and two serene lakes of its own. Plus you'll discover the journey can be half the fun if, instead of taking the major highways, you instead choose our scenic byways.
Enjoy our country roads with expansive horse farms, historic farmhouses sitting on acres of lush farmland and discover "small but special" towns like Rutledge and Bostwick along the way. For those seeking a more mindful escape, you'll find the nation's first certified forest therapy trail lives here as well – The Forest Therapy Trail at Hundred Acre Farm. Known as "Shinrin-yoku" in Japan or "forest bathing," this research-backed practice involves spending time in nature to improve your overall well-being. Forest Therapy has been proven to not only boost your mood, but also to provide cardiovascular and immune benefits. Learn more about the trail and other ways to enjoy the great outdoors in our Back to Nature Guide.
---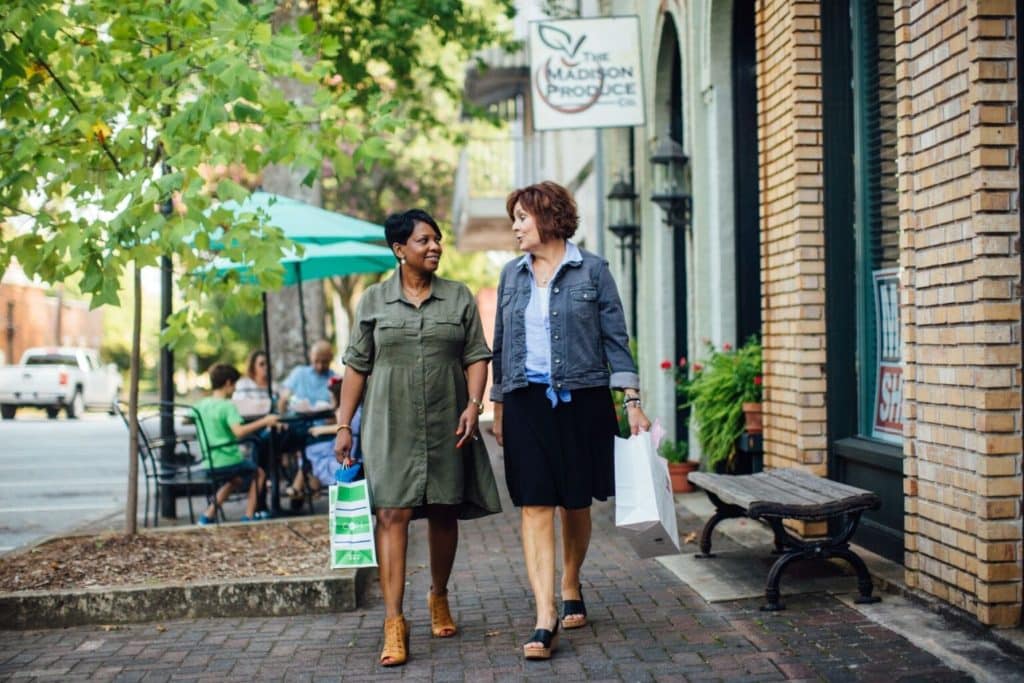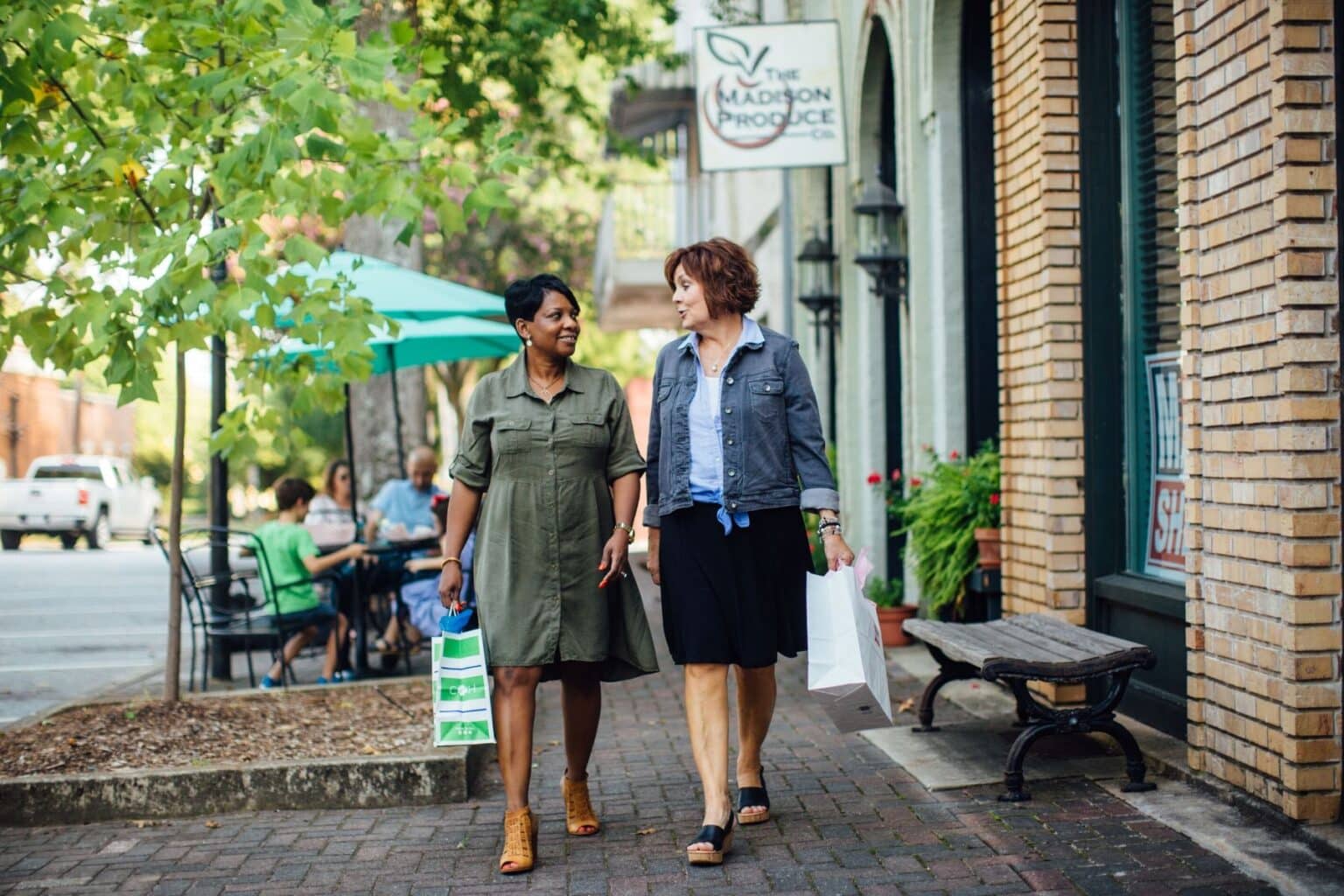 Retail & Dining Delights
If you prefer retail therapy to outdoor adventures, Madison's easily walkable downtown shopping and dining district may be just what the doctor ordered. Get your steps in exploring the 30+ one-of-a-kind boutiques and retailers or discover why Madison is your next antiquing destination as it combines with nearby Rutledge to house more than 170 antiques dealers.
A trip to Farmview Market connects farm to family with uniquely local, healthy and sustainable food options available for purchase in the market, served at the café and even crafted in-house at the on-site butcher shop and grist mill. In the summertime, their open-air Farmers Market held every Saturday from 9 a.m. to 1 p.m. is a can't miss way to connect with local farmers and artisans. Finish off the day enjoying a laid-back meal at one of our community's 20 unique eateries with delightful options from upscale dining to down home soul food – and everything in between!
MAKE IT A WEEKEND ESCAPE
With so much to do, why not stay the night to take full advantage of this break? For the ultimate in luxury, stay at the James Madison Inn. Or go rock away your cares on the wraparound porch of the Brady Inn. With neighboring spas and upscale restaurants, you may find yourself not wanting to leave downtown. 
For the horse enthusiasts, stay on a real working dude ranch at Southern Cross Guest Ranch or enjoy other barnyard animals, nature trails, fishing, an organic garden and more by staying at Farmhouse Inn at Hundred Acre Farm. Ever stayed on an alpaca farm? Crafdal Farms can make your woolly dreams come true. For the campers out there, Hard Labor Creek cabins, tent and RV campsites have you covered with fresh back-to-nature options.
With a variety of stays for different budgets and interests – including more traditional hotel and national brand lodging options – it's easy to plan the small town escape of your dreams!