As we continue highlighting our favorite things, spring-time in Madison is always a breath-taking experience. In fact, Southern Living magazine notes our "quaint Georgia town dons her showiest attire in the spring." 
Since you'll miss seeing our town's gorgeous landscapes in person as you stay safe at home this spring,  we have launched our Madison in Bloom campaign to bring our spring to you! This social media photography contest gives locals and past visitors the opportunity to share their favorite spring photos of our lovely town – from any visit, any year! – for a chance to win $100 in Downtown Dollars. Follow #MadisoninBloom for the latest photos, with our favorites shared on our Instagram and Facebook pages.
While the private gardens of Madison's beautiful historic homes and white columned mansions host spectacular landscapes, below are some, perhaps, lesser known public parks and gardens around town that blossom with beautiful new life in spring. We hope you enjoy! 
Round Bowl Springs Park 
156 Academy St., Madison, GA 30650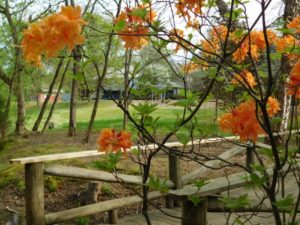 Tucked behind the elegant James Madison Inn, visitors can discover one of Madison's hidden gems. As a source of fresh water for early settlers, Round Bowl Springs has been the center of Madison life since the town's incorporation in 1809. Now this idyllic setting is where many newlyweds begin their lives as husband and wife, with outdoor weddings and first photos happening here with the adjacent Variety Works wedding venue.  
Around the turn of the new millennium, the current park was constructed as the city's first linear greenspace. Accessible by walking through a modest pergola just off Academy Street, the meandering trail features native plants and bridges crossing the renowned springs. The trail continues past the springs and connects to Madison's historic cemeteries. 
Historic Cemeteries
420 W. Central Avenue Madison, Georgia 30650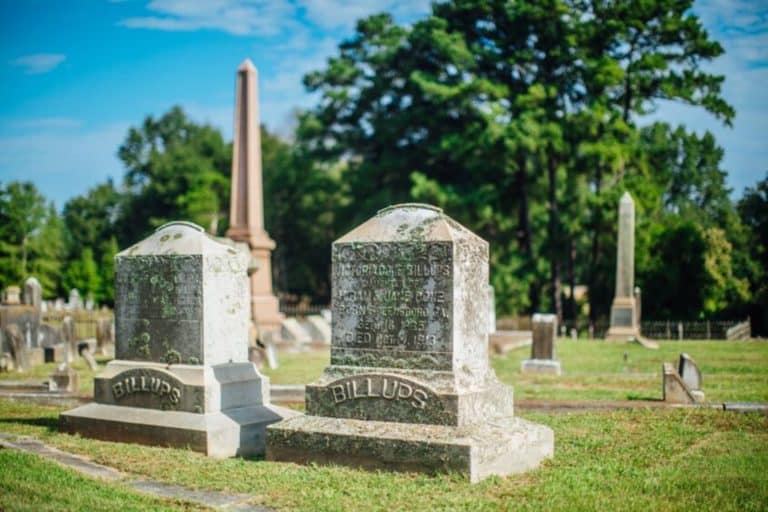 While the thought of walking a cemetery may seem macabre for some, it's actually a wonderful way to not only learn about Madison's history but to also see some amazing monument art from world-renowned sculptors.  
Considered by some to be Madison's oldest outdoor art museum, The Old Cemetery serves as the final resting place for many of Madison's founding residents. One famous resident is former U.S. Senator and Madison Mayor, Joshua Hill, who is credited with saving the city from being burned during Sherman's infamous March to the Sea. A local physician who built Heritage Hall, Dr. William Johnston, and family are also buried in the Old Cemetery. Though a later addition to the grounds, the lower section is comprised primarily of the burials of former enslaved persons. 
Located across the railroad tracks, the New Cemetery isn't quite so new, dating back to 1880. These grounds feature the gravesites of unknown soldiers who perished in local Confederate hospitals. In fact, Madison's historic cemeteries are honored to be the final resting place of 454 known Military Veterans including two soldiers dating back to the American Revolution.
Town Park 
218 W. Jefferson Street, Madison, GA 30650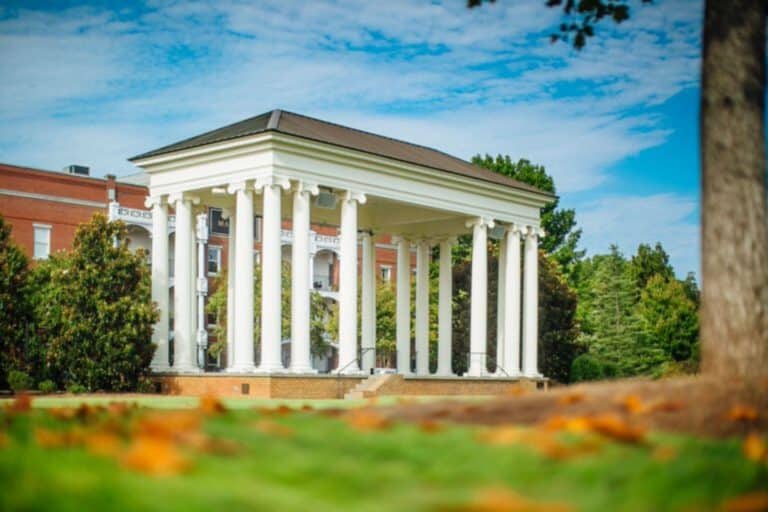 Though Round Bowl Springs may have originally been the center of life in Madison, many would consider that now to be Town Park. Dedicated on December 12, 2009 – the city of Madison's 200th birthday – Town Park hosts a variety of the town's favorite festivals, concerts, and private events. But visitors don't need a formal reason to go. With its large, grassy lawn, gazebo and picnic areas, Town Park is fun for the whole family year-round. While enjoying the park, be sure to take note of Cooke fountain. Originally standing in front of the Morgan County Courthouse, the statue was bequeathed to the City in 1908 in memory of the well-respected Madisonian Sarah Benham Judd Cooke as a "First Class Watering Hole" for horses. Though the original fountain was moved and eventually lost in the early 1900s, research led to the discovery of the original molds. The fountain was recreated and is now a magnificent centerpiece to Madison's beloved Town Park.  
Laughin' Place Garden
1131 East Avenue, Madison, GA 30650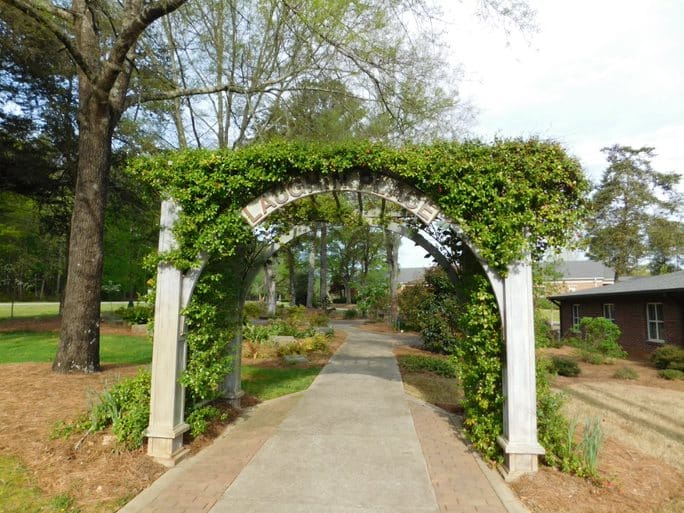 Unless you are a local, you may not know about Laughin' Place Garden. This quaint sanctuary is located on the grounds of the Morgan County Public Library and was a project of the local Magnolia Garden Club. In the garden, you'll find an array of gorgeous plantings, a bench for enjoying a good book or simply taking in the serenity of your surroundings. In the center stands the Traveling Musicians statue featuring the donkey, the dog, the cat, and the rooster of the Brothers Grimm fairy tale, The Town Musicians of Bremen. Designed by sculptor Elbert Weinberg in 1958, the statue was moved from Lenox Square Mall in Atlanta to its current location in 2012.  
William "Bill" Wood Park 
1000 Heritage Park Cir, Madison, GA 30650
While best known for its recreation fields, William "Bill" Wood Park is a 41-acre park located just 5 minutes from downtown Madison. This park is perfect for every member of the family, with playgrounds, including a toddler-friendly section, pavilions for picnics, as well as a dog park for the furry members of the family. However, visitors may not be aware of its nature trails tucked away in the back of the park.  Under a canopy of hardwood trees, the trails zig-zag around streams and include several places to stop and enjoy Madison's natural beauty.