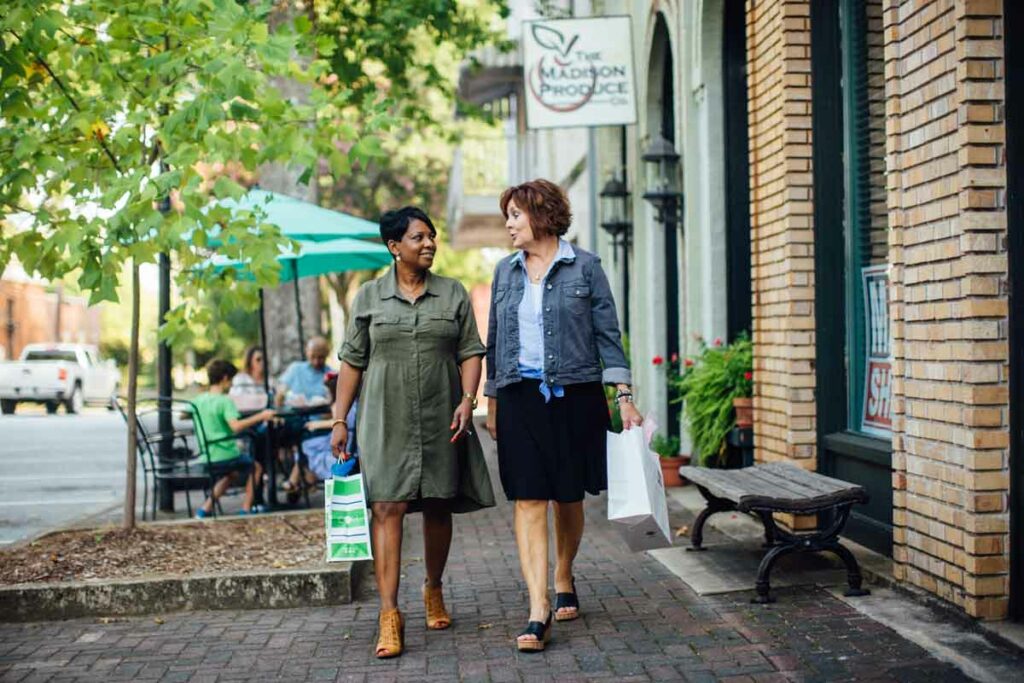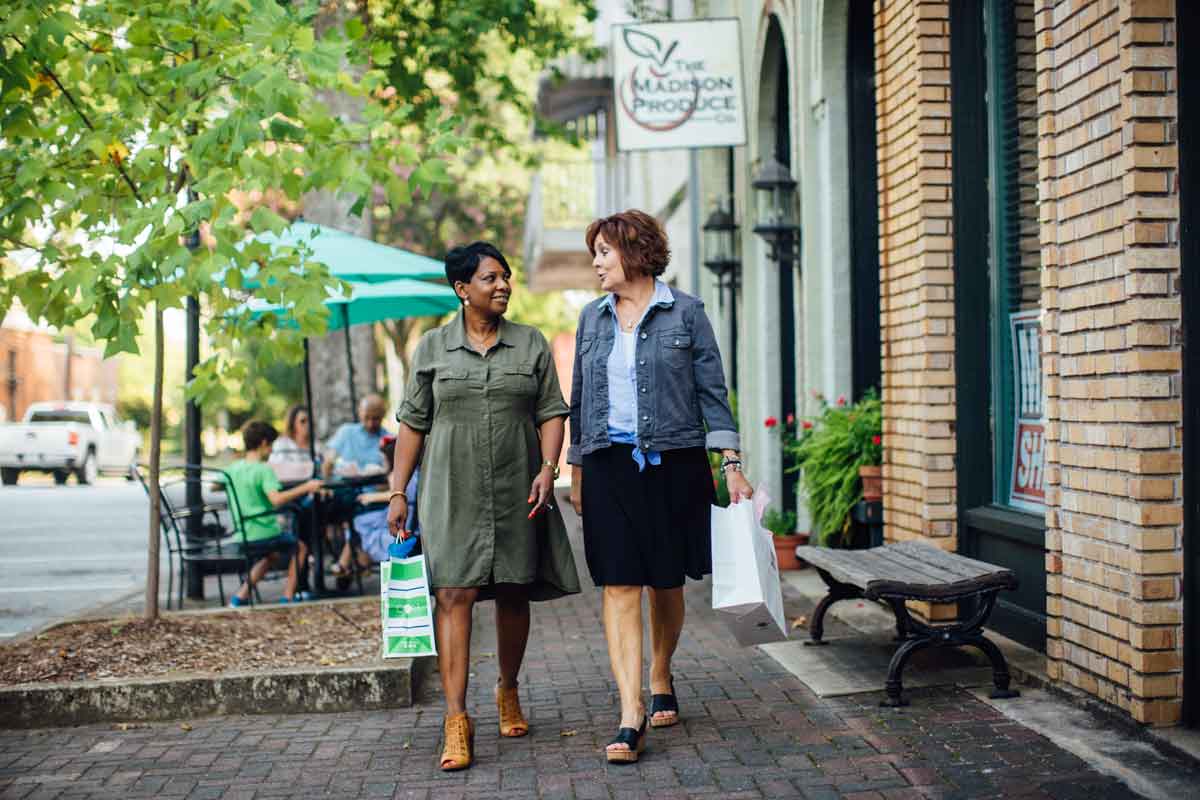 Plan a Fall Getaway to Madison, GA
Madison is beautiful throughout the year, but there's something special about the fall season in this historic town. The cooler temperatures, the brilliant autumn leaves, college football and backyard bonfires are filling the air with the sights, sounds and smells of fall. Whether you're looking for a romantic getaway, a girl's weekend or are heading out for fall break with the whole family, Madison is a great escape from Atlanta and a short drive from many cities in the Southeast. Keep reading to find out what makes Madison the perfect place to enjoy all the fall feels.
Discover Small-Town Charm
Fall's cooler days and gentle breezes are ideal for strolling Madison's beautiful, quiet, tree-lined streets. Enjoy the free, self-guided walking tour to discover highlights of the Madison Historic District, which features some of the most well-preserved 19th-century architecture in Georgia and is listed in the National Register of Historic Places. Colorful gardens and welcoming porches delight with festive decorations, multi-hued gourds and maybe even some quirky Halloween curiosities to celebrate the season.
The tour will bring you back to Madison's vibrant town square where you'll find dozens of dining and boutique shopping options. With all the architectural inspiration around every corner of this historic small town, you'll want to take a bit of Madison's majesty home with you. Luckily the downtown is brimming with antique shops, art galleries and home design and décor boutiques to find those perfect, unique pieces to dress up your home for fall and get a head start on decorations for holiday entertaining.
Uncover Adventure Around Every Corner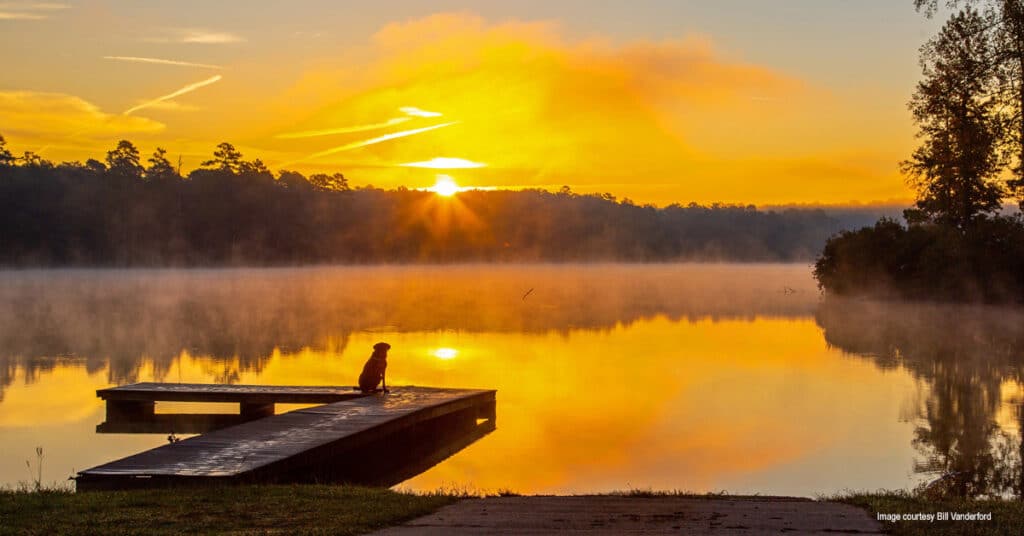 The great outdoors is at its glorious best this time of year and Hard Labor Creek State Park offers hiking trails to see the leaves, a lake for a tranquil afternoon paddle surrounded by fall colors and even a hidden waterfall if you're adventurous. With more than 50 campsites and 20 recently-remodeled cabins, it's easy to see why so many folks head straight for Hard Labor Creek State Park come fall.
Grab your flannel and boots and hit the horse trails at Southern Cross Guest Ranch. This well-appointed, upscale dude ranch overflowing with Southern hospitality makes for a cozy home base for all your fall fun. More than 100 horses and trails for days, fishing, a legendary buffet and s'mores in the evening, you'll get lots of quality time with your human and equine friends.
Don't forget to bring your bike and helmet and set out on one of the scenic Madison-Morgan Meander routes to take in the bucolic countryside of Madison and Morgan County. All the fall goodness is on display – turning leaves, weathered barns, cotton fields, cattle pastures and horse farms.
Find Festivals and Fall Fun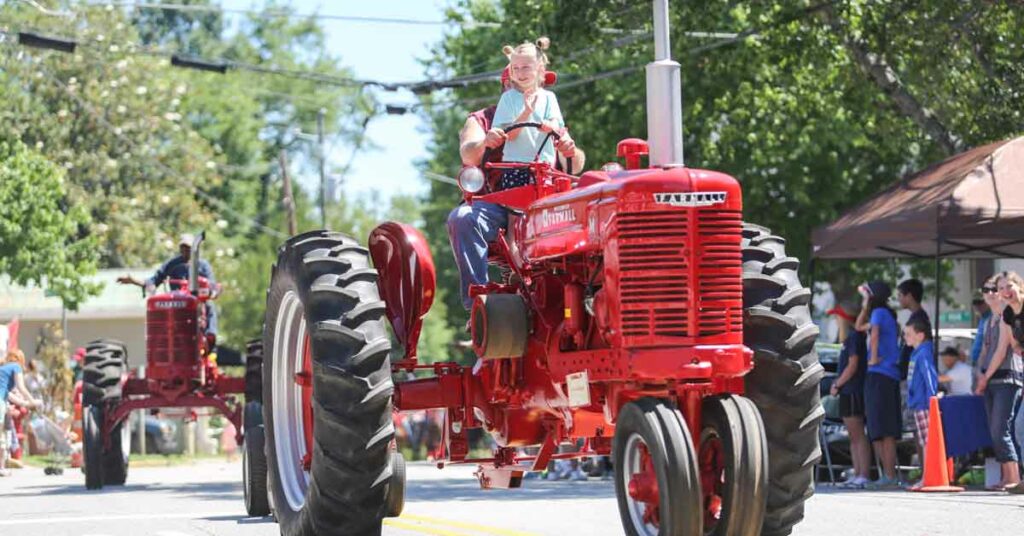 Fall around Madison is full of festivals and fun activities the whole family will enjoy. In nearby Bostwick, the annual Bostwick Cotton Gin Festival is a small-town delight with a rare working cotton gin operating throughout the day, the Southeast's largest tractor parade that's a humdinger, live music, Southern-style barbecue and local arts and crafts.
Apple cider, pumpkin spice and all the delicious seasonal fare will be waiting for you at the Farmview Flavors of Fall Festival. Enjoy Farmview's cafe, check out the farmer's market and grab some locally-sourced snacks for the day while you're there. It doesn't get more fresh or local around here.
Chili tasting, live music, a beer tent, kids' zone and more await at the Annual Madison Chili Cook-Off & Fall Festival in Madison Town Park. With handcrafted wares, locally grown produce and fabulous entertainment, this is an event you won't want to miss.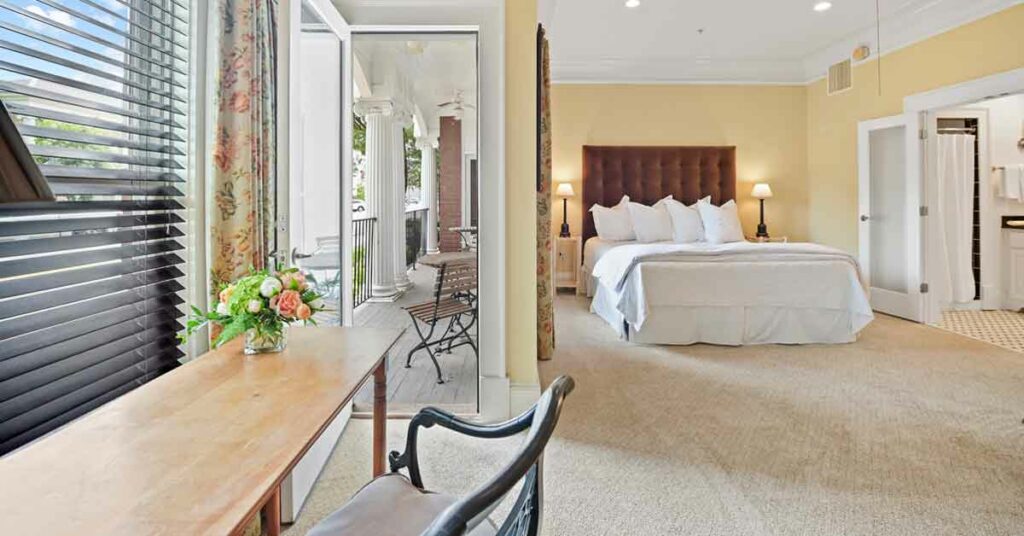 Visiting Madison in the fall offers a unique variety of outdoor and indoor activities sure to please all your traveling companions. So, if you're a history buff, an adventurer, a wellness seeker, a treasure hunter, a foodie, or a photographer, Madison will have you coming back again and again to experience our small-town charm, picturesque homes and countryside and an array of diverse leisure activities.