Tour a working cotton gin and discover the Southeast's largest tractor parade at the Bostwick Cotton Gin Festival!
Just an hour east of Atlanta, the small community of Bostwick celebrates its agricultural heritage every year with a magnificent Cotton Gin Festival. Running all day long, Bostwick's cotton gin is one of the few operational gins in Georgia and the Festival is the only time of year it's open for public tours.
A Y'allywood favorite, Bostwick's cotton gin was featured in the 2010 remake of Footloose featuring Kenny Wormald and Julianne Hough. The Festival began nearly 30 years ago to raise funds to restore the historic Susie Agnes Hotel, perhaps better known for its role as the Parker Hotel in the 1992 hit film My Cousin Vinny.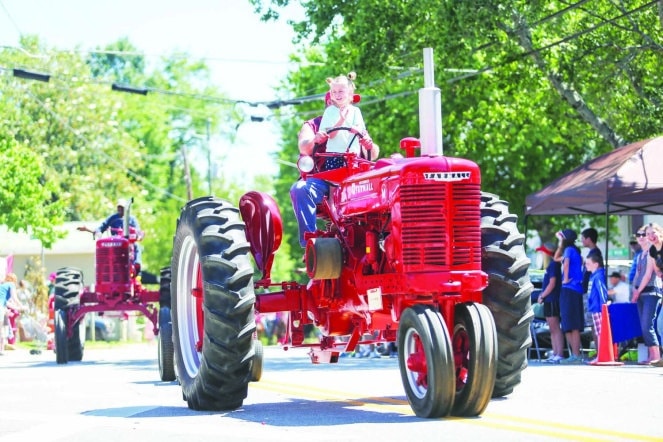 With a population of just 365, the town welcomes more than 100 tractors and thousands of people for a cotton-picking good time. Festivities include a tractor and antique car parade followed by a full day of cotton-ginning, festival fun.
This event has activities for the whole family, as kids can play in the recently harvested cotton while parents enjoy the food and craft vendors. The event features hand-made arts and crafts, including the always-popular cotton wreaths, and delicious  Southern treats to feast on.