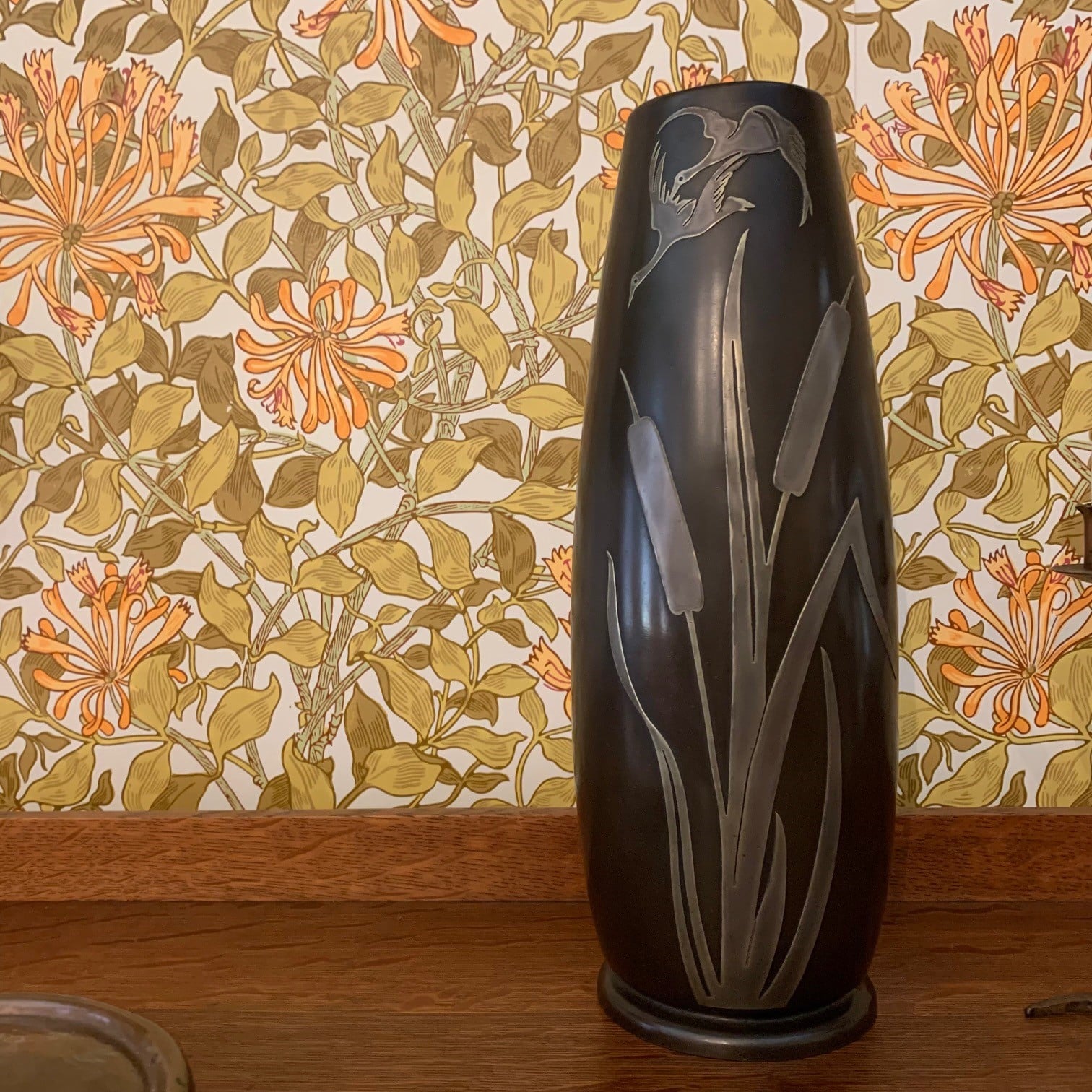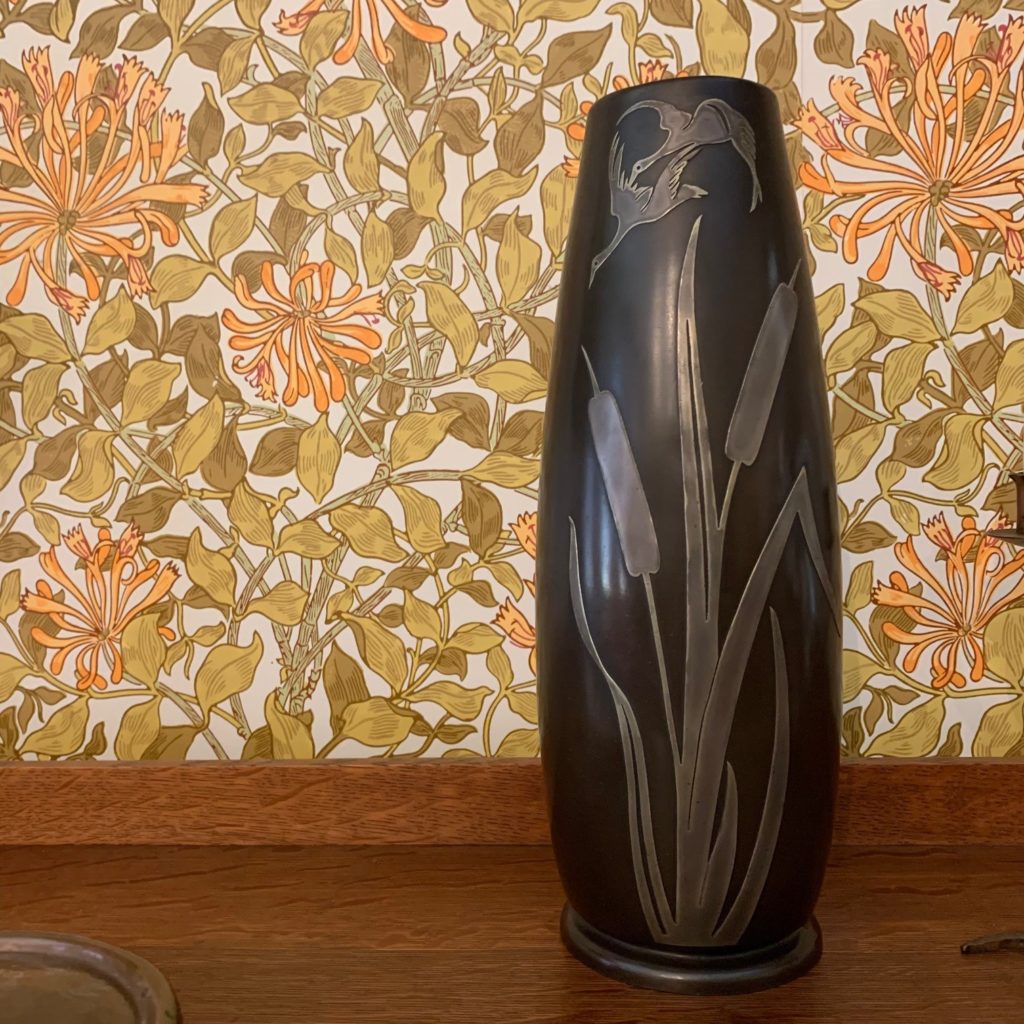 Madison: Your Destination for Design
April is National Decorating Month. Celebrate in a place full of inspiration and creativity for your next design project. While Madison may be best known as a place of historic architecture, pristine landscapes, and picturesque views, there is another unique aspect to this beautiful small town that is drawing in people from across Georgia. With centuries of perfectly preserved structures, a plethora of home design and décor shops and hundreds of antique dealers, Madison should be your next destination for design. 
Find Inspiration Around Every Corner
Begin your trip in Madison by touring The Madison Historic District. A stop in at the friendly Welcome Center will put you on the path to discover 200+ years of architectural trends and craftsmanship, as styles mix and match from Federal to Greek Revival, Italianate, Gothic Revival, Queen Anne, Beaux Arts, Craftsman and so many more proudly on display in one of Georgia's largest historic districts.
After a morning gaining insight from the exterior of these beautiful historic buildings, now is the time to step inside and experience classic interior designs. Madison's three historic house museums – Heritage Hall, Rose Cottage, and Rogers House – all provide a peek into how locals decorated their homes from the 1800s through the turn of the century.
Thanks to the donation of a local family whose own gorgeous home – the Stokes-McHenry home – housed their family here in Madison for eight generations, Heritage Hall was able to pick period furniture pieces from the family's vast collection to share the true experience of what Madison's high society homes and décor were like in the early 1800s.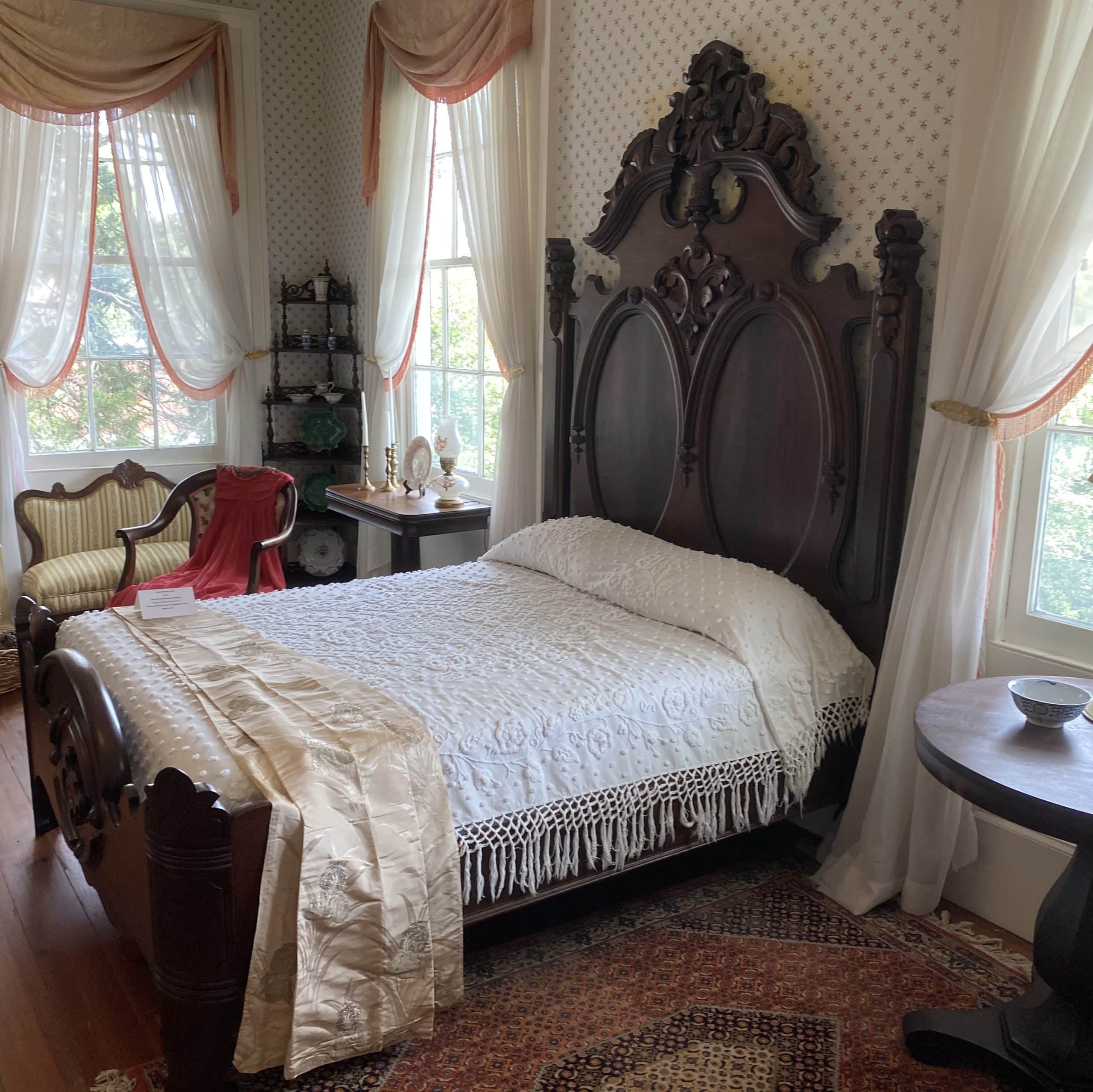 Born into slavery in 1864 and freed by The Emancipation Proclamation, little is recorded of Ms. Adeline Rose before she began construction on her cottage in 1891. A widow with two children, Ms. Rose earned her living by taking in laundry and ironing at 50 cents a load. Not only did she have her cottage built to her liking, but Ms. Rose also included her woman's touch to the design of the home – adding beautiful decorative elements to the house that would have been quite elaborate and unusual for the average working-class homes of the time. Decorative sawn brackets made the front porch stand out and while glass was very expensive at the time, the cottage features impressive floor-to-ceiling windows.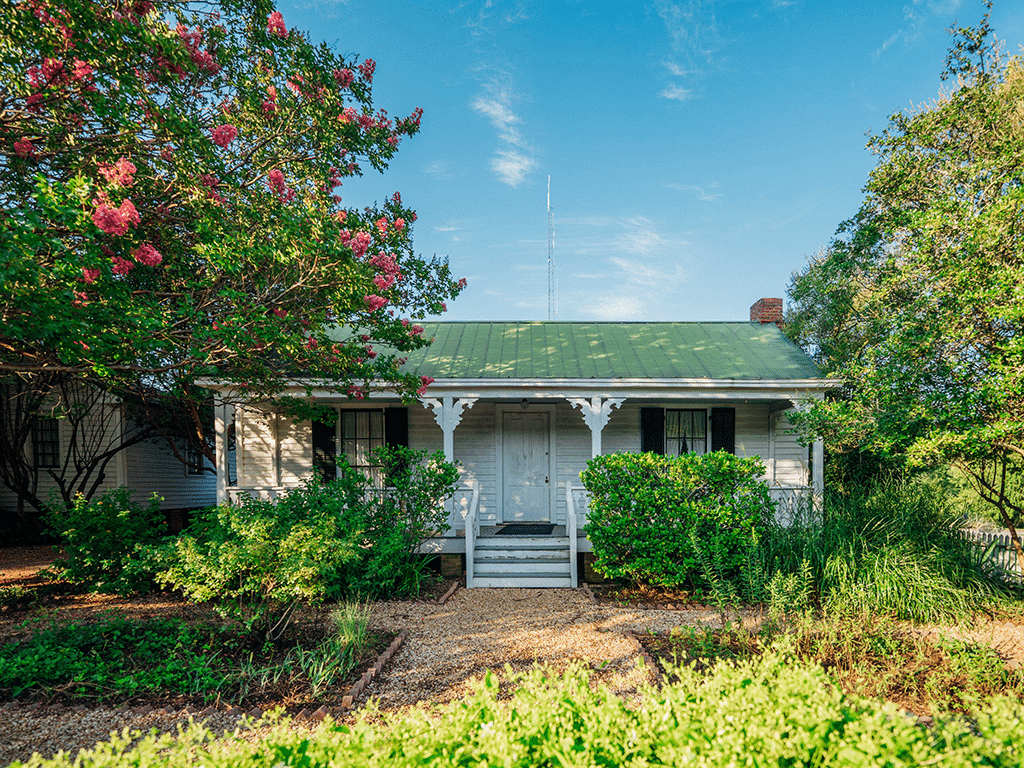 Built in 1809, the same year as Madison's founding, Rogers House is one of the oldest homes in the county. From its construction to 1992, the house passed through 17 different owners and held countless tenants. Those homeowners changed it to fit whatever needs they thought best, from a boarding house to an antiques store and even a dentist's office. Pass through these historic doors and learn how each generation left their mark on the design of this centuries old home.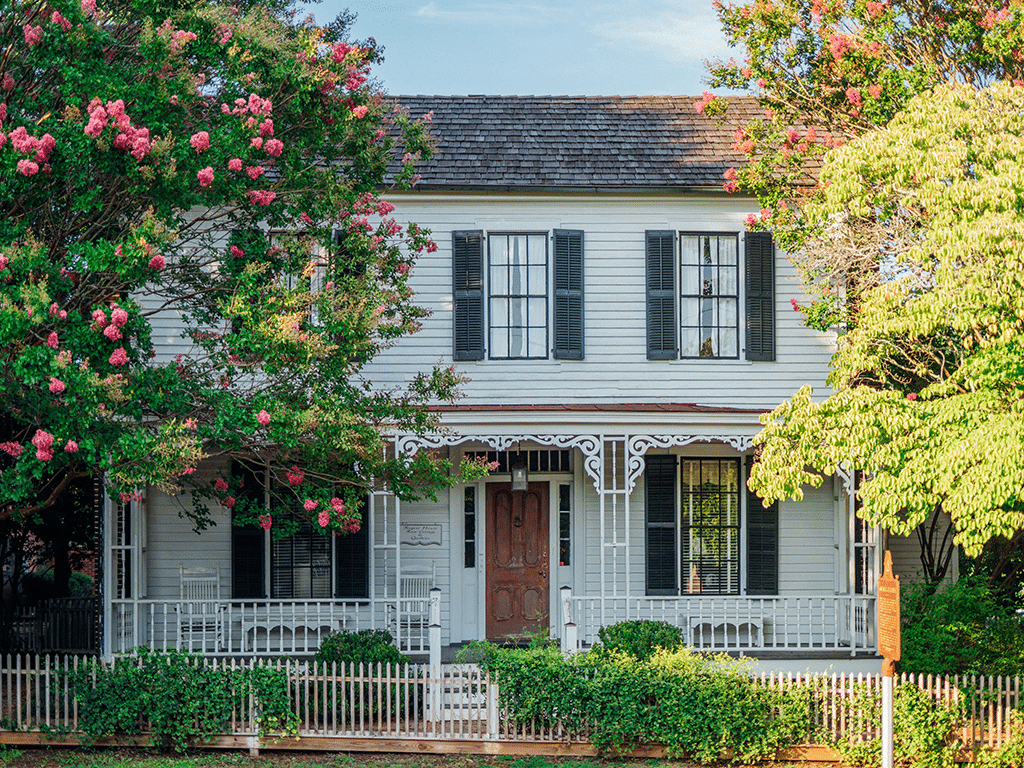 Once you've discovered Madison's historic homes, get schooled in the art of design at the Madison-Morgan Cultural Center. This historic schoolhouse and modern gallery celebrating artistic expression offers a permanent exhibit showcasing the ornate craftsmanship and broader movement of the Arts & Crafts Period. Here you'll find a collection of furniture, pottery, lamps, metalware and other decorative pieces that capture the essence of the Arts & Crafts revolution that raised the status of craftsman to that of artist.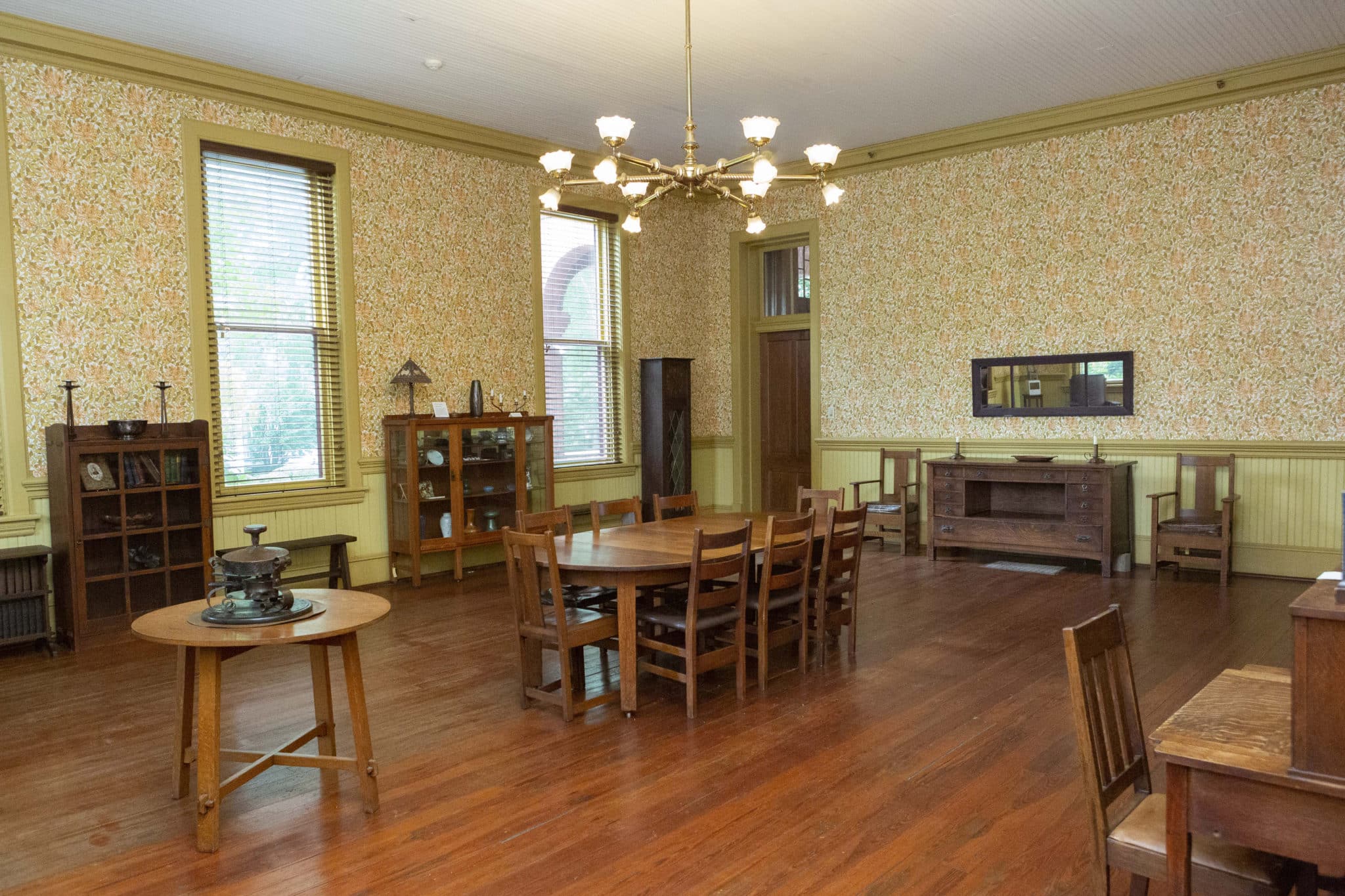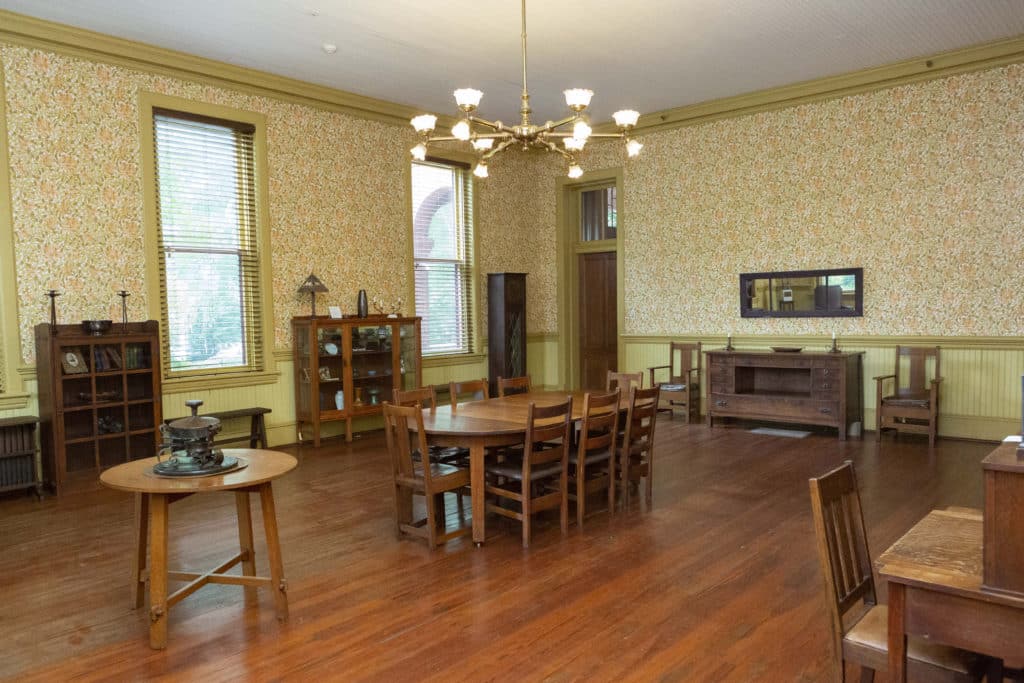 Discover Antiques Galore
Once you have fallen in love with Madison's historic homes and museums, you can explore the variety of antique dealers located in and around the historic district to find a bit of history to help decorate your own home. For finds only available once a year, make sure to visit the Madison Antiques Show & Sale.
It's the 20th anniversary of the Madison-Morgan Cultural Center Antiques Show & Sale! Happening May 20th – 22nd, visitors will enjoy a safe and socially distanced showcase of the best in American antiques including furniture, pottery, art, silver, textiles, and more. Free lectures at 9AM Friday and Saturday before the show help educate potential buyers on the unique history of some of the items featured.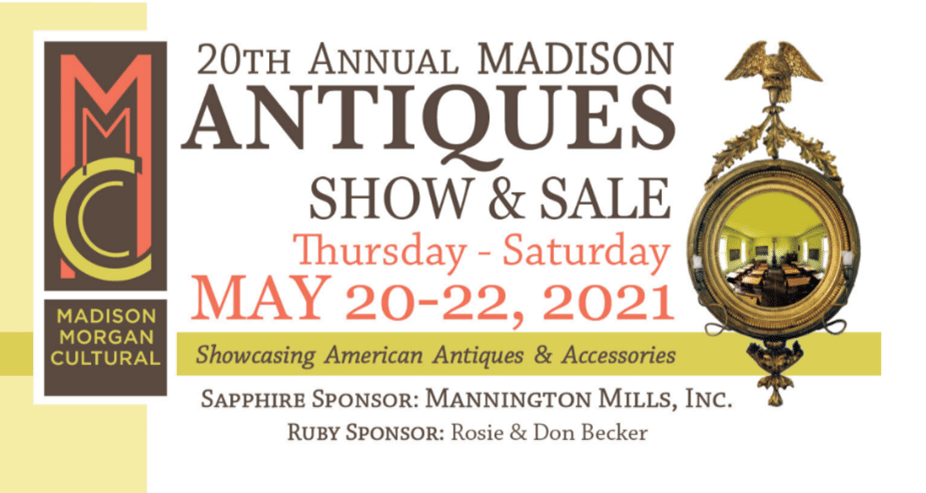 For a perfect afternoon of shopping and strolling, these antique dealers have just what you need to recreate those iconic styles that you have experienced in your time visiting Madison.
Madison Markets is an upscale, dealer-oriented antiques/interiors store. From fabrics, furnishings, and accessories, there is not another store like it in Madison!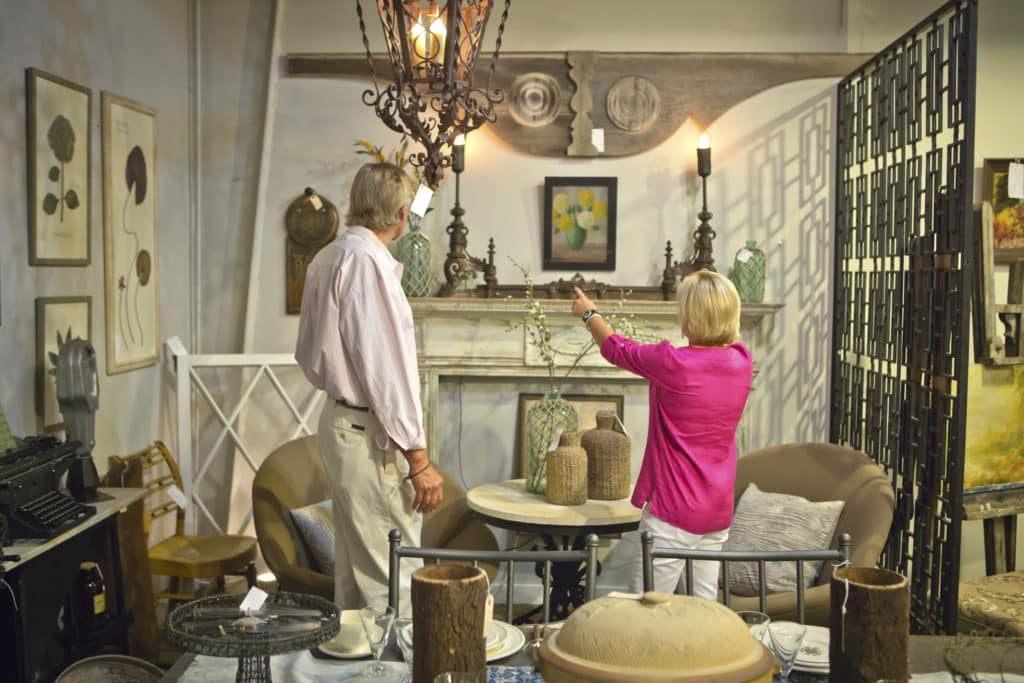 An eclectic mix of antiques for men and women, the Junque Korner has the perfect piece for any setting.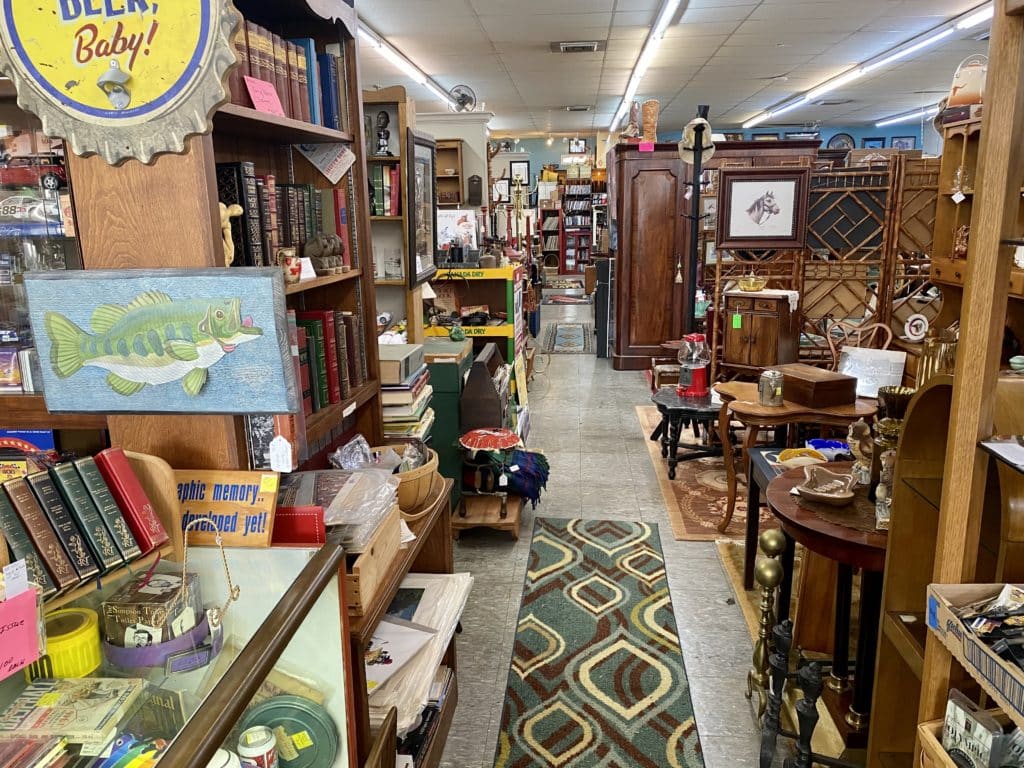 With locations in both Madison and Rutledge, this is a premier antiques and collectibles mall! 12,000 square feet of furniture, jewelry, china, art, Americana, and more to discover at J&K Fleas An'Tiques.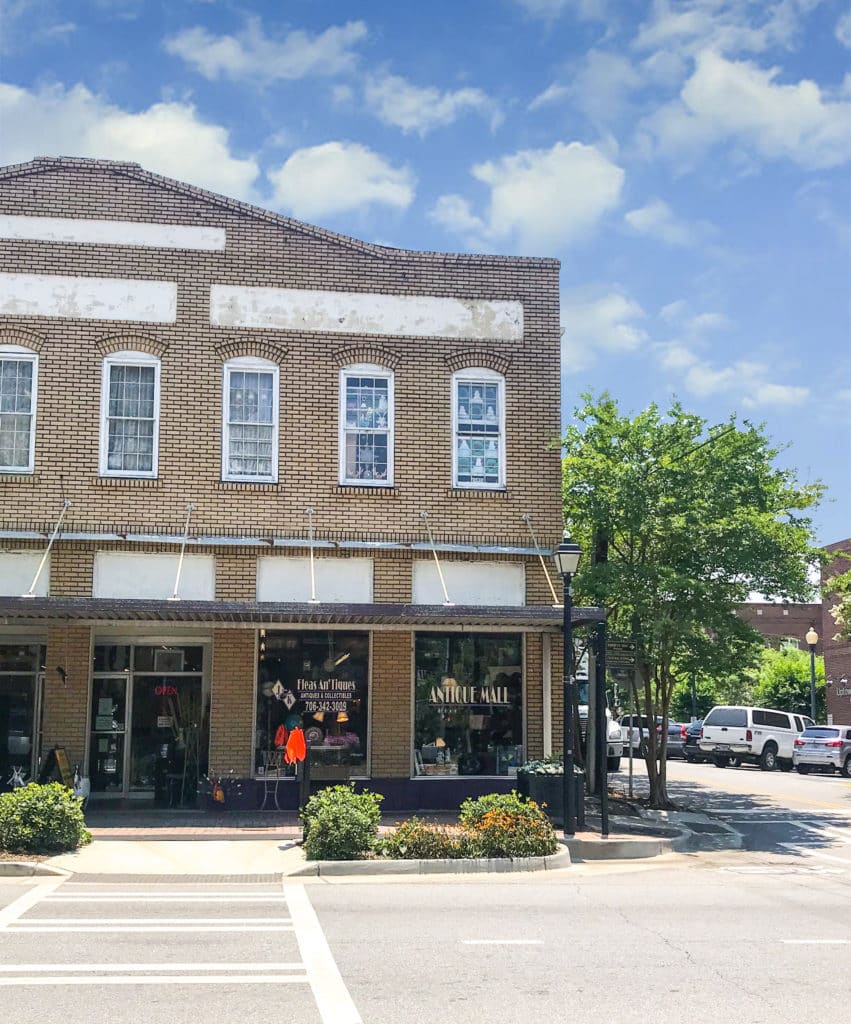 With over 14,000 sq feet of indoor space and about 100 vendors, The Madison Flea Market is the perfect place to shop for all things old, new, repurposed, collectible, vintage and one-of-a-kind, all while listening to the best oldies music!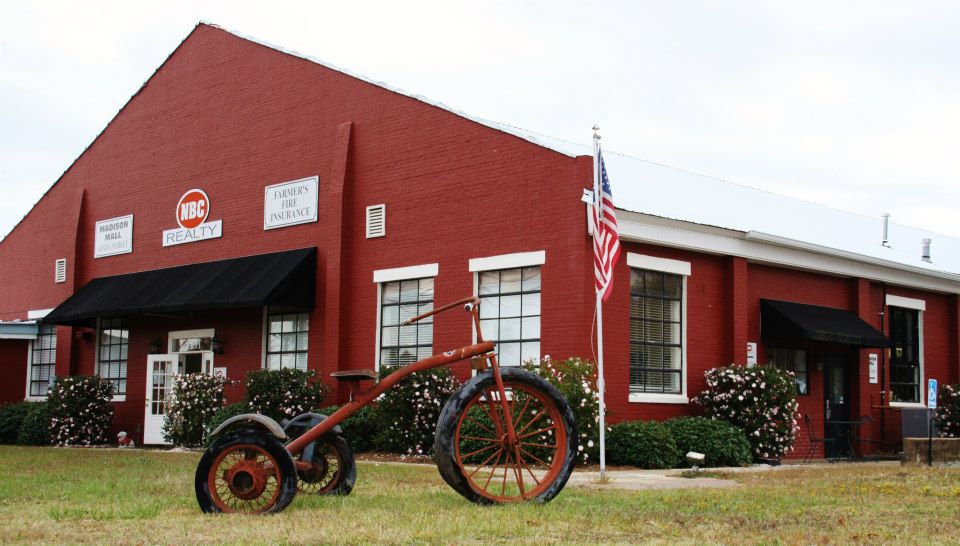 Just outside of Madison's historic district, Unique Treasures offers a wide variety of upscale antiques, high-quality furniture, and other amazing finds only available in their expansive warehouse!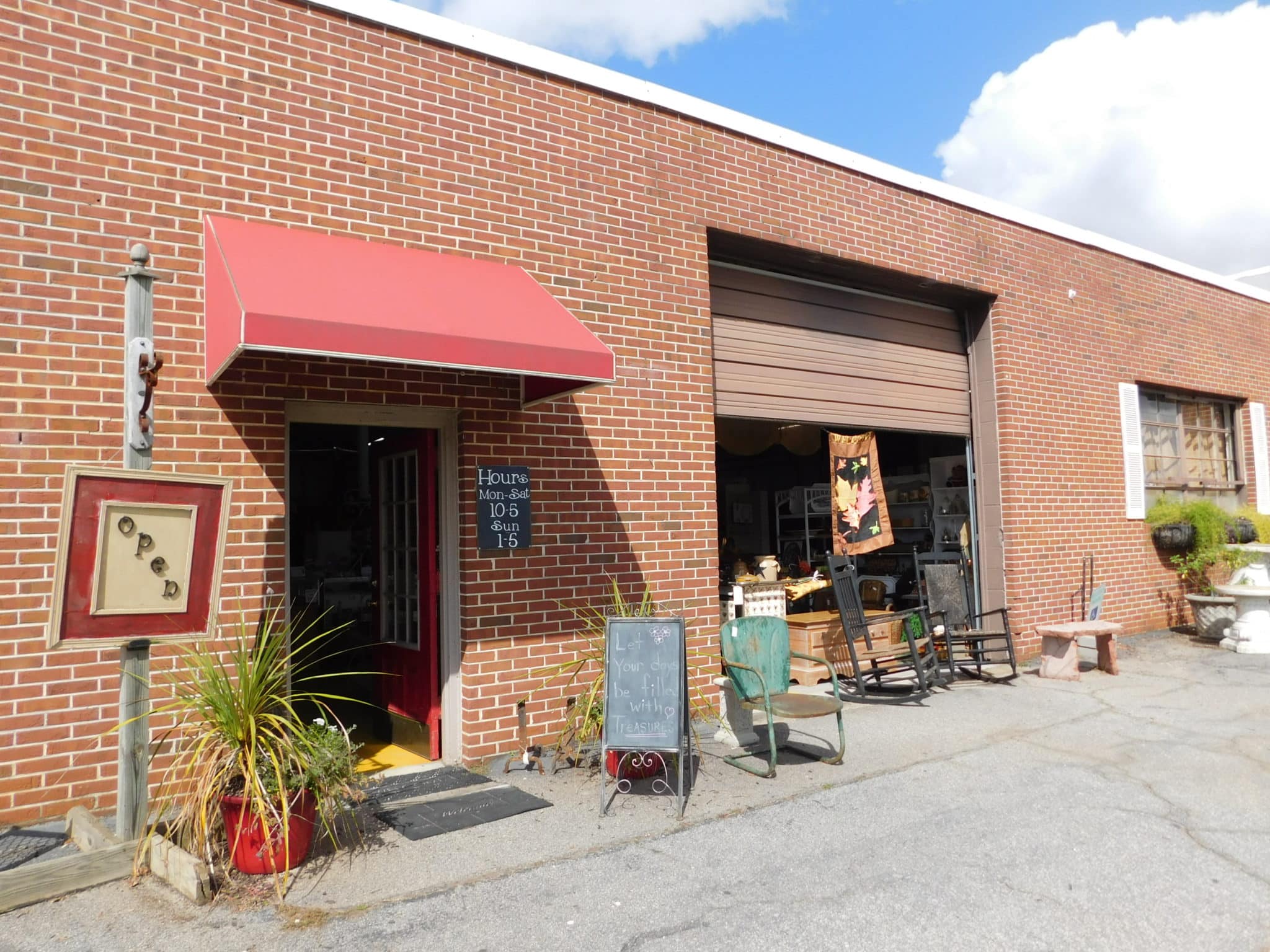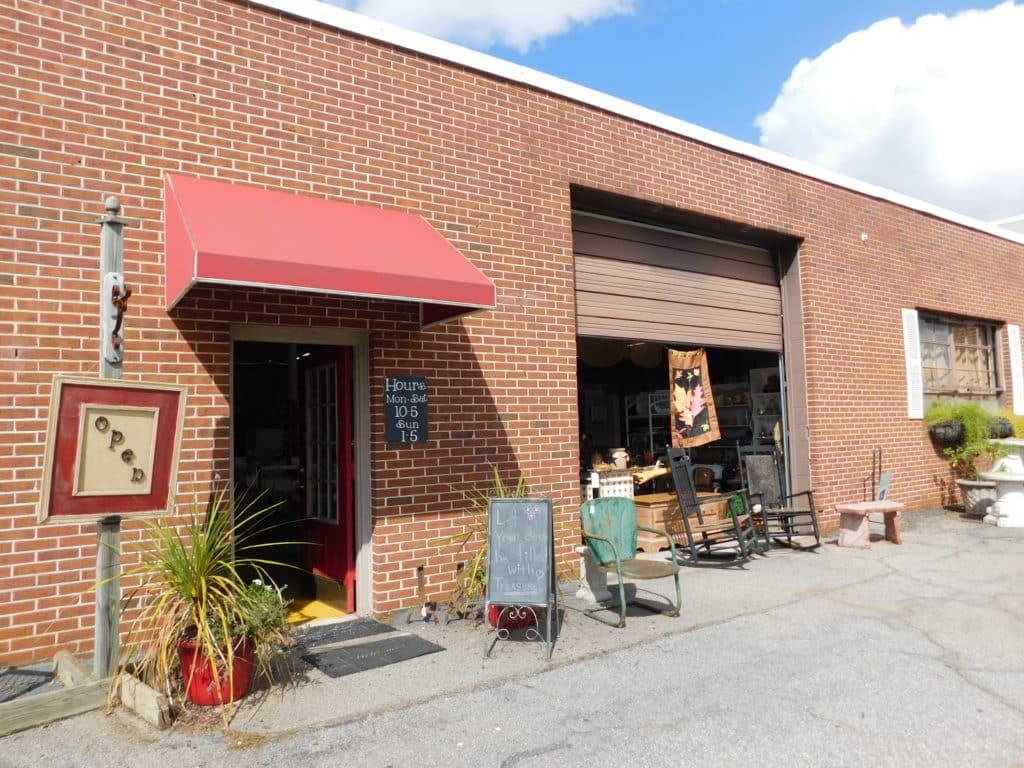 You can find the complete list of our antique dealers by visiting here.
Shop Where Contemporary Decor Meets Southern Style
Experience the melding of southern style and contemporary design by visiting Madison's many interior design boutiques. From custom interior design studios to expansive showrooms displaying perfectly placed room displays available to buy as seen, take time to enjoy how experts craft stylish looks and execute showstopping designs.
Take a look at some of these fabulous shops ready to be explored on your next trip to Madison.
Home store & friendly, full-service interior design services specializing in kitchen & bath remodels. Archambault's carries several brands of furniture, hand-picked merchandise, designer fabrics & wallpaper, artisan goods, home accents, one-of-a-kind pieces and more.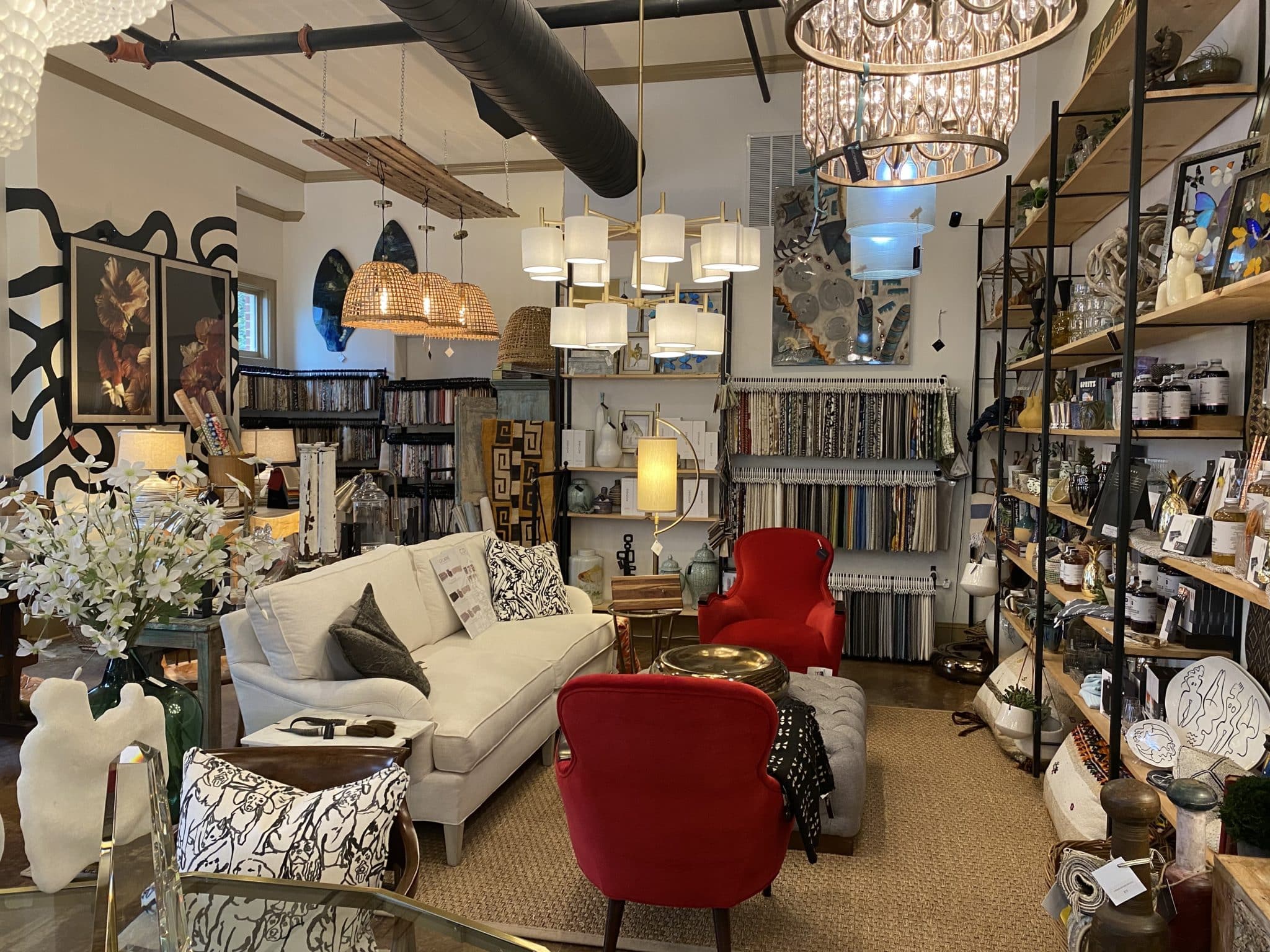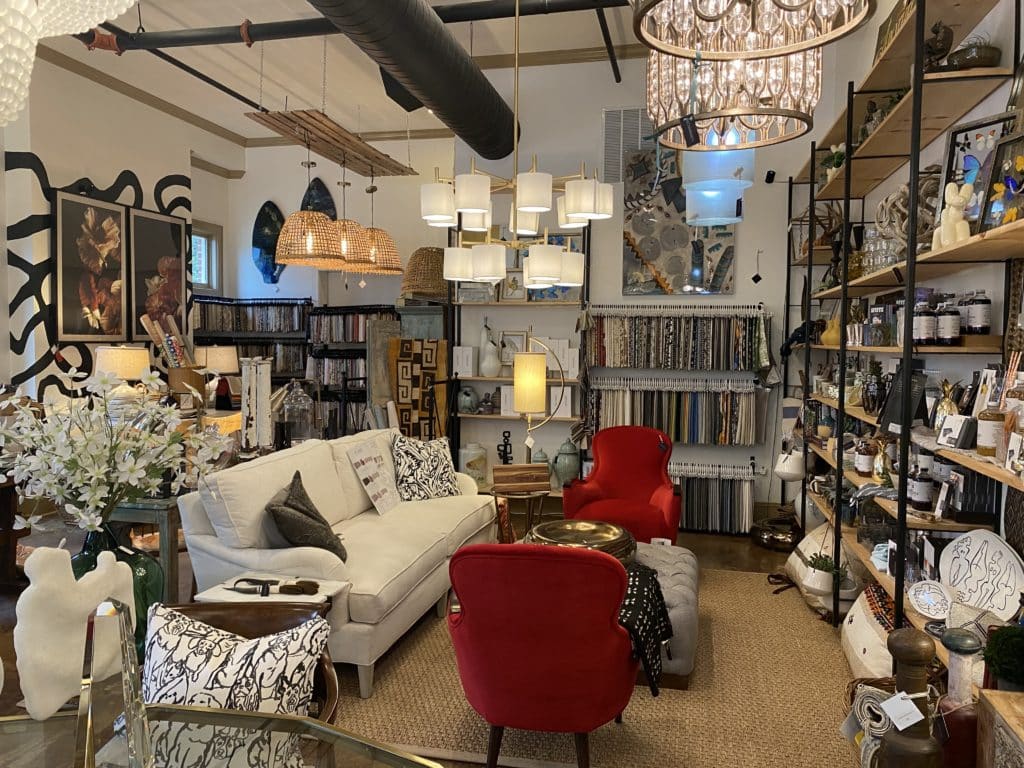 Owned and operated by one of Madison's most-renowned decorators, Zeb Grant Design HOME serves as a Design Studio showcasing bespoke interiors, home furnishings, lighting, and antiques. Zeb Grant Designs HOME has all the inspiration and goods needed for your next design refresh or complete remodel.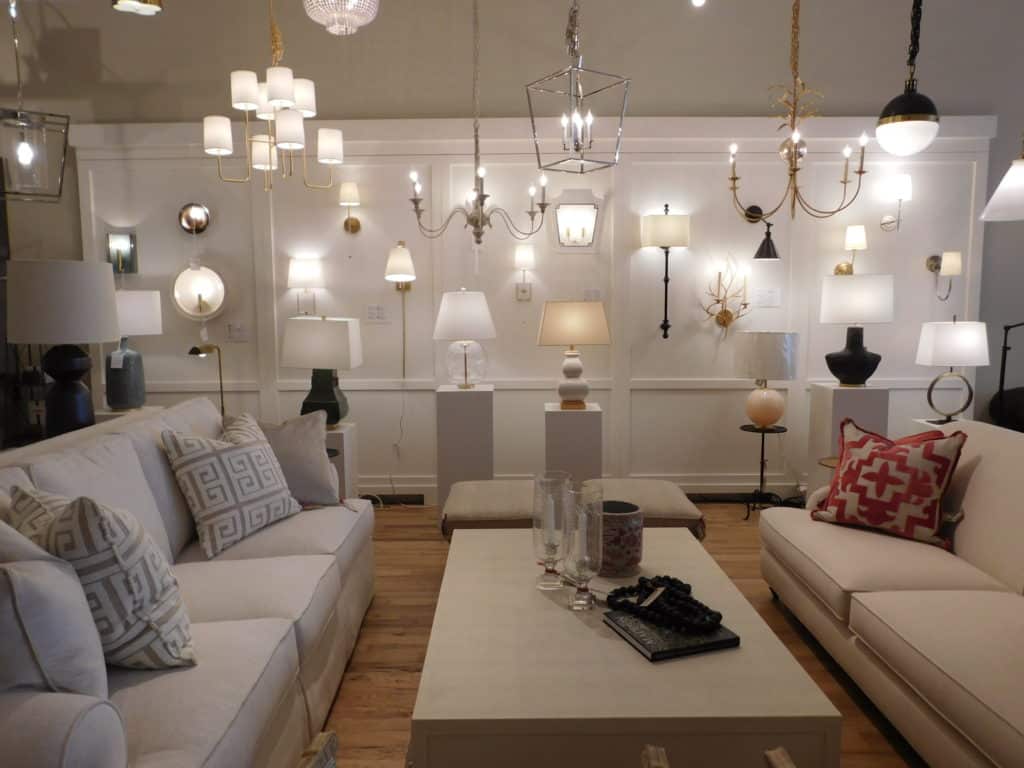 A chic display of sophisticated furniture, lighting fixtures, and home accessories. Stanton Home Furnishing has everything you need to make your next redesign a success.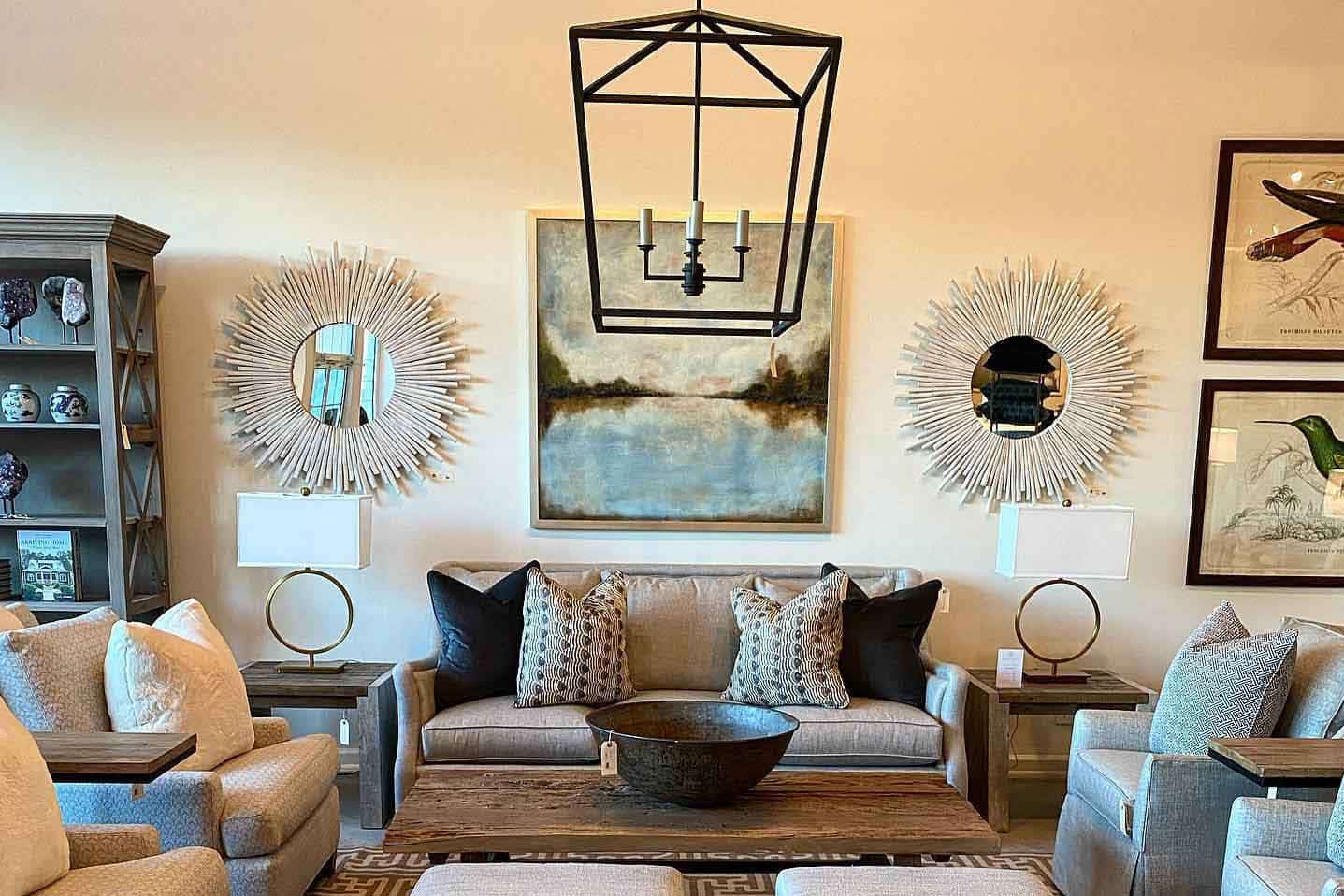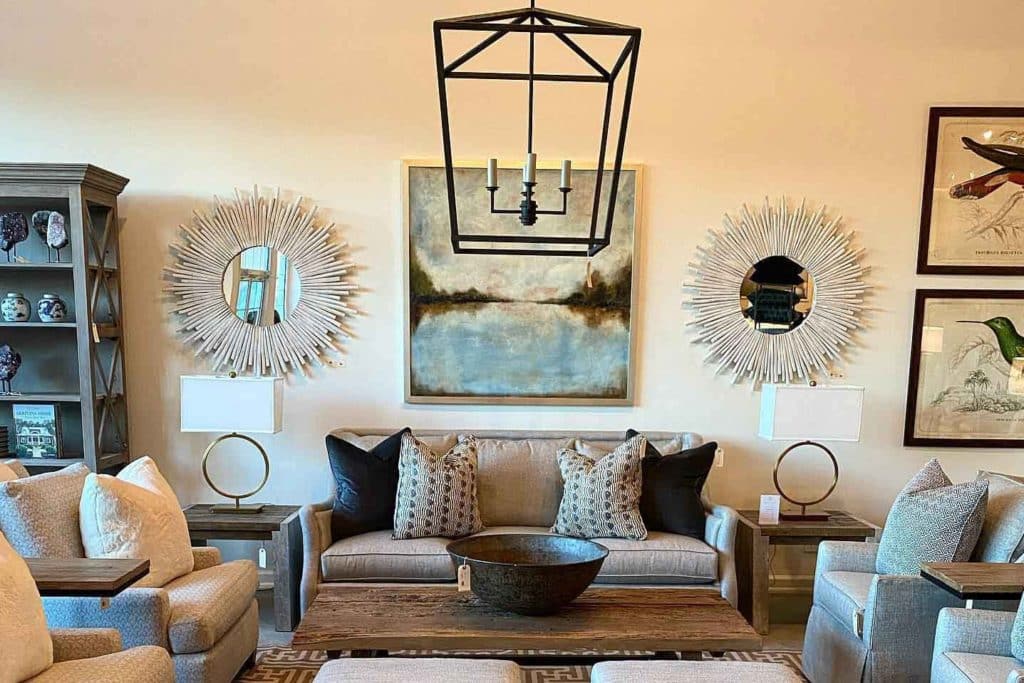 In High Cotton offers furnishings for the home, garden and accessories to inspire the southern hospitality of Georgia. Recently revamped to showcase the best in contemporary southern design and frequently updated to highlight seasonal décor ideas, walking through the shop is sure to spark design inspiration for almost every room of your home.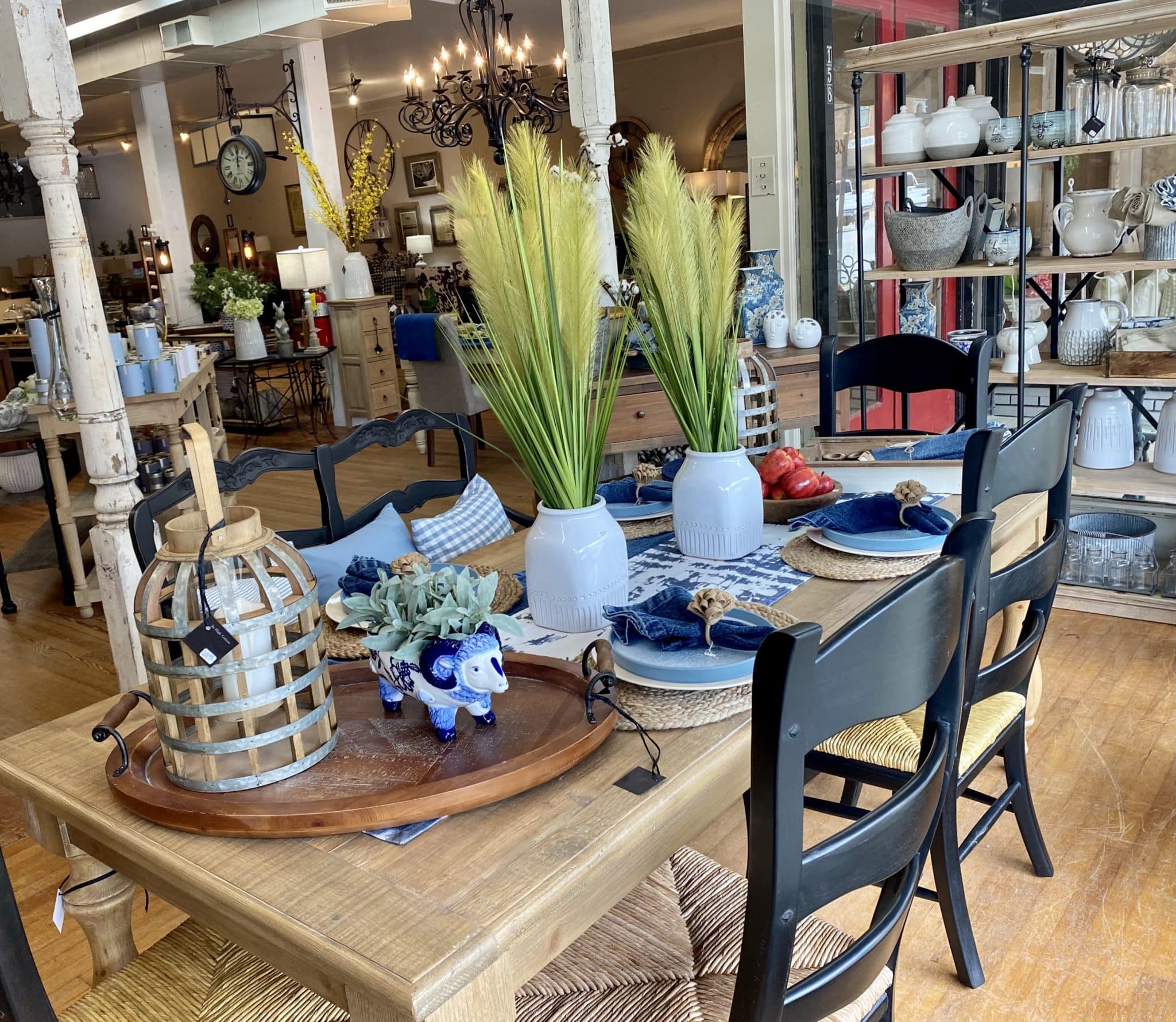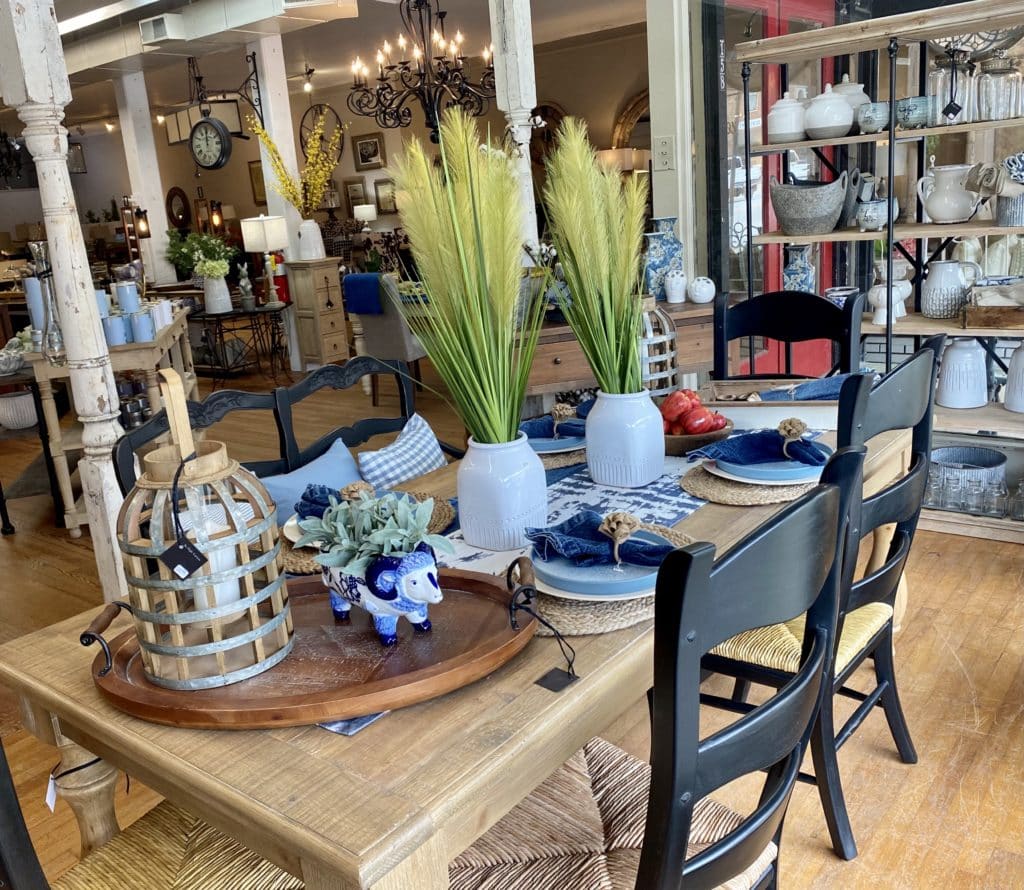 Discover unique home décor accessories, furnishings, and gifts for all occasions – hostess, birthday, bride, or even to pamper a favorite pet. Madison Grace Home is here to help transform your space into somewhere you love.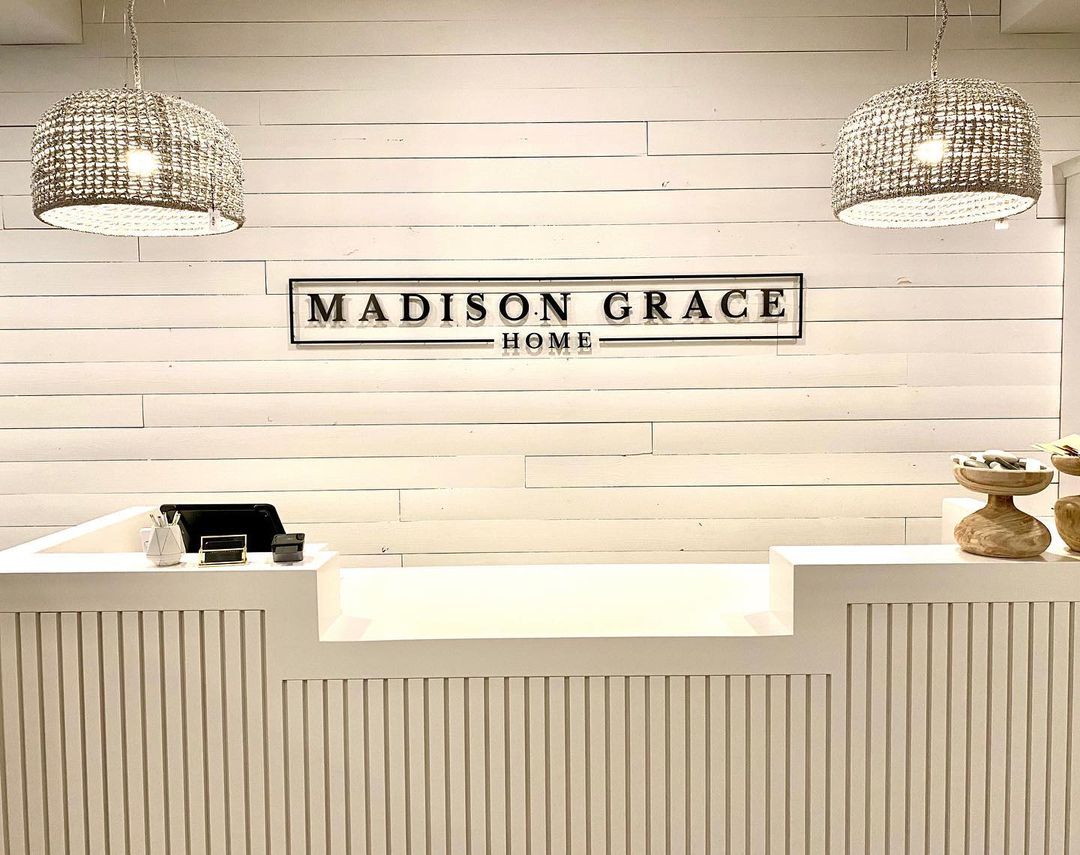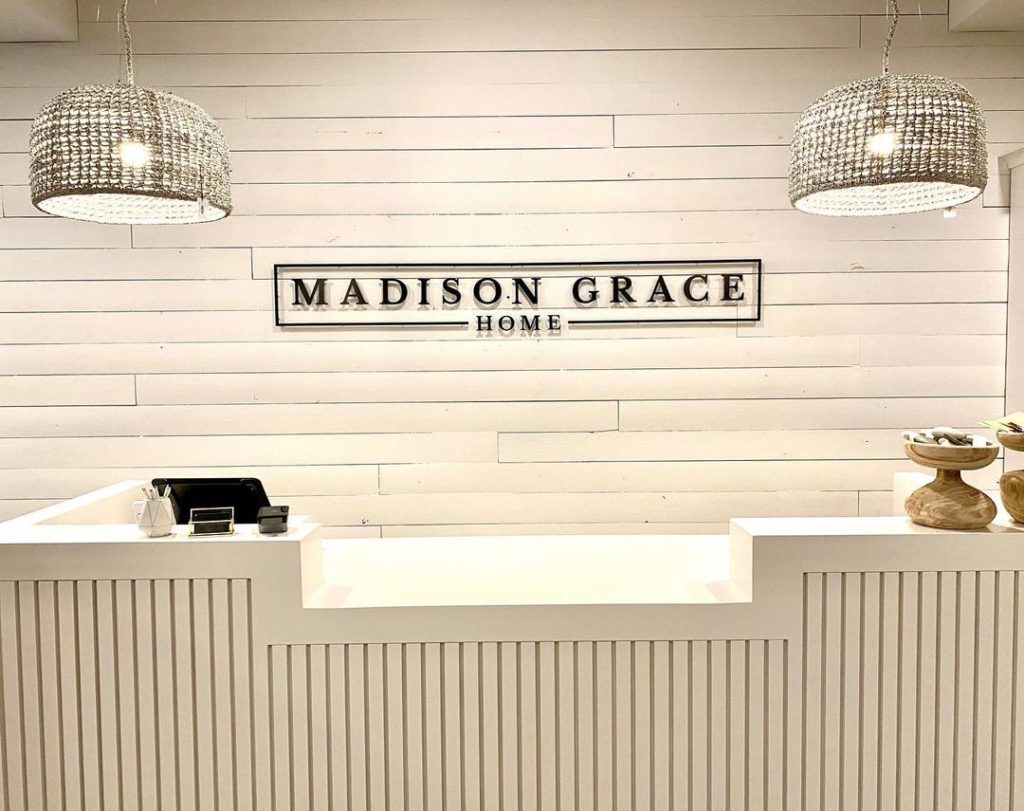 Discover all of Madison and Morgan County's unique boutiques, antiques and more, here! 
Enjoy an Inspired Rest
When your Designer Day comes to an end, enjoy a stay in a place that continues to promote creativity for your next design project. The James Madison Inn and The Brady Inn connect Madison's traditional southern style found with timeless design elements to keep you imagining the plans for your next design.