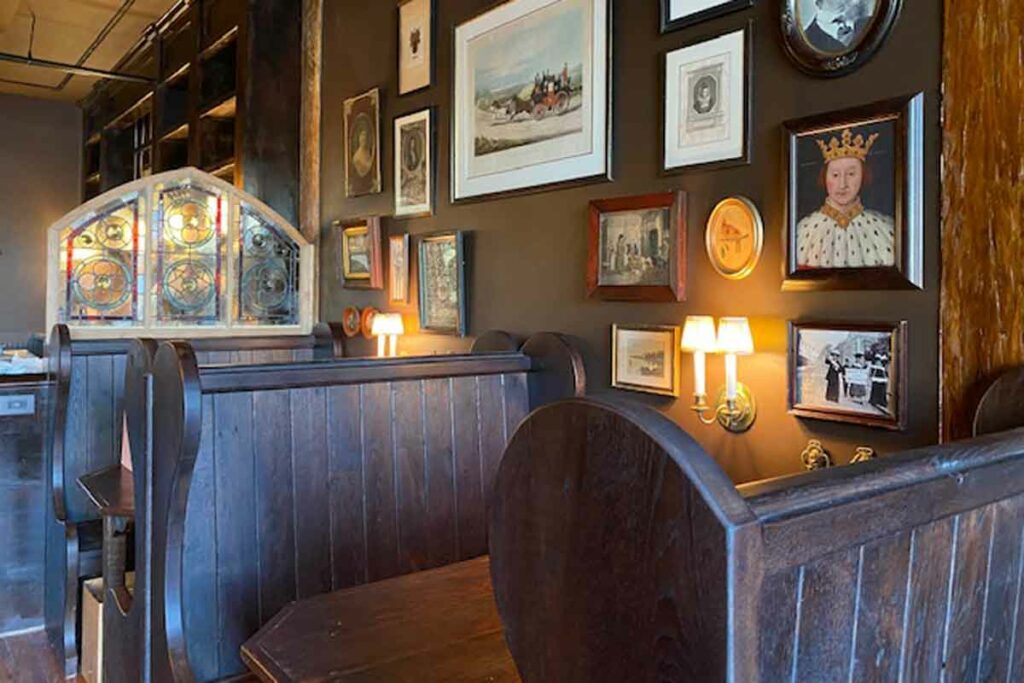 Stamp Your Culinary Passport in Madison, GA: International Travel Reimagined
The delight of exploring new places – tasting new flavors and discovering different aestethics – entices travelers across the globe to pull out their passports and pack their suitcases. Wish you could have such wonderful experiences without the hassle of an airport? Get your culinary passport stamped with a visit to Madison, Georgia, a charming small town with a surprising restaurant scene and international influence.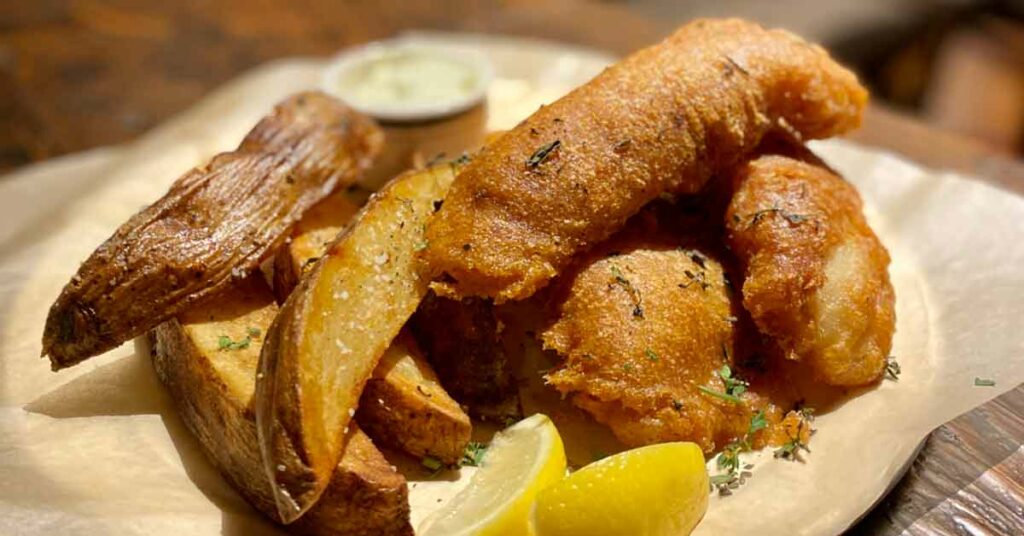 For a taste of international flavor, have a pint with fish and chips or other traditional British pub fair at Hart & Crown Tavern. With décor imported from the United Kingdom, the atmosphere transcends distance.
Located in the historic L. M. Thompson Building, the original structure was a 1902 Wagon Works – a business that sold and repaired buggies, carriages and wagons. After prolonged disuse, the current owner returned the building to its 1902 Wagon Works appearance opening carriage doorways, restoring window openings, and recently winning a Preservation Excellence Award for its impressive restoration.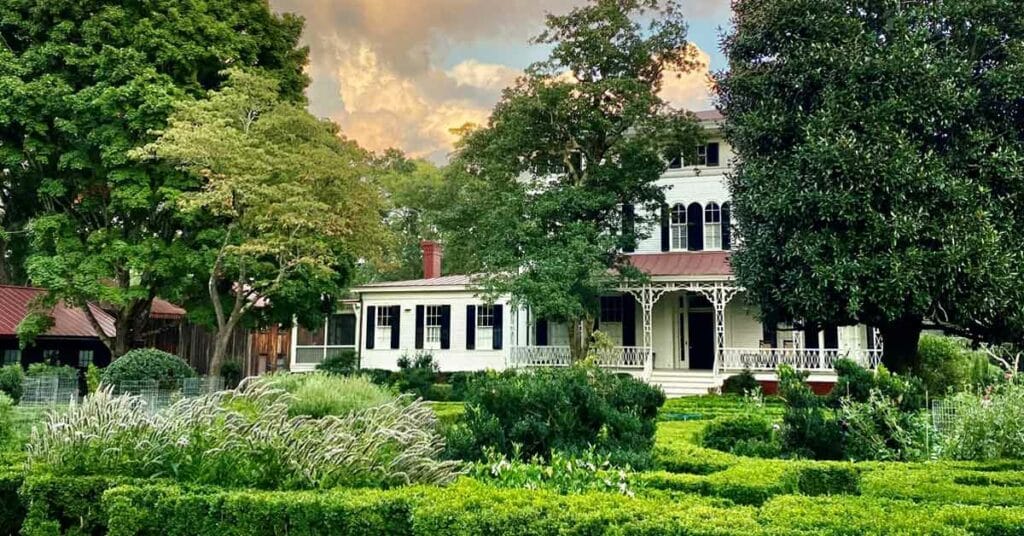 For a glimpse of international aesthetic, explore the Madison Historic District with the free, self-guided walking tour. Make sure to view Boxwood Hall, named for the extensive English boxwood parterres – parterre being French for "on the ground" – surrounding the 1850 home. These boxwood gardens are carefully grown and trimmed in geometric patterns creating pathways between the plants. Their popularity in 19th century England reached all the way across the Atlantic Ocean to formal Southern landscapes in Madison.
Also discover hidden gems like Bonar Hall on Dixie Avenue. The symmetrical Georgian architectural style displayed at this home developed from the classical details of the Italian Renaissance that initially found favor in England in 1650. Although it took another 50 years to become the dominant style in the British colonies, Georgian designs were favored for most of the 18th century with red brick being popular in the South. Bonar Hall was hand built for John Byne Walker in 1832 with bricks made by enslaved people on Walker's plantation in Morgan County. The home still sits on 19 of its original 100 acres.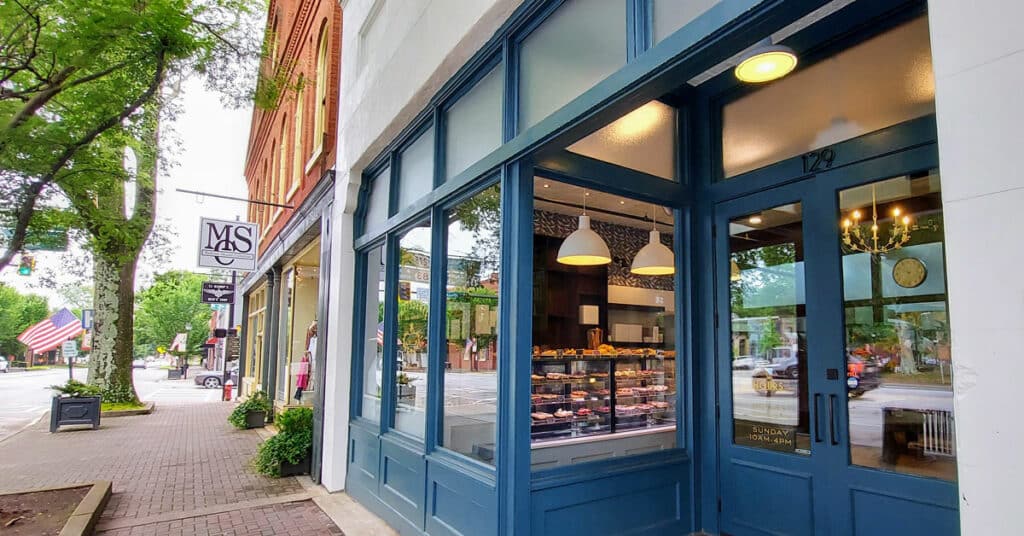 For a taste of international flavor, Madison's newest culinary offering – Patisserie on Main – offers French breads, pastries and savory delights baked fresh daily by Chef Edouard Fenouil. Born in the Chamonix region of France, Fenouil has tickled the tastebuds of diners from Paris to London as well as at Atlanta's award-winning Alon's Bakery & Market before finding his home here in Madison. He now serves as Executive Pastry Chef for both the Patisserie and The Dining Room.
If your stomach yearns for even more french flavors, savor a perfectly cooked filet mignon or duck a l'orange from classically-trained French Chef Francisco De La Torre at Town 220. De La Torre worked his way from a dishwasher at the Beverly Hills Hotel to an 18-year apprenticeship with Bernard Dervieux, popularly hailed as one of our nation's best French Chefs.
Dervieux sent De La Torre to France to work and train in one of the country's best 2-star Michelin restaurants. Upon returning to the United States, De La Torre worked with Dervieux once again at Cuistot in Palm Springs, California, and then Michael Despras at Le St. Germaine Restaurant before opening his own establishment – Town 220.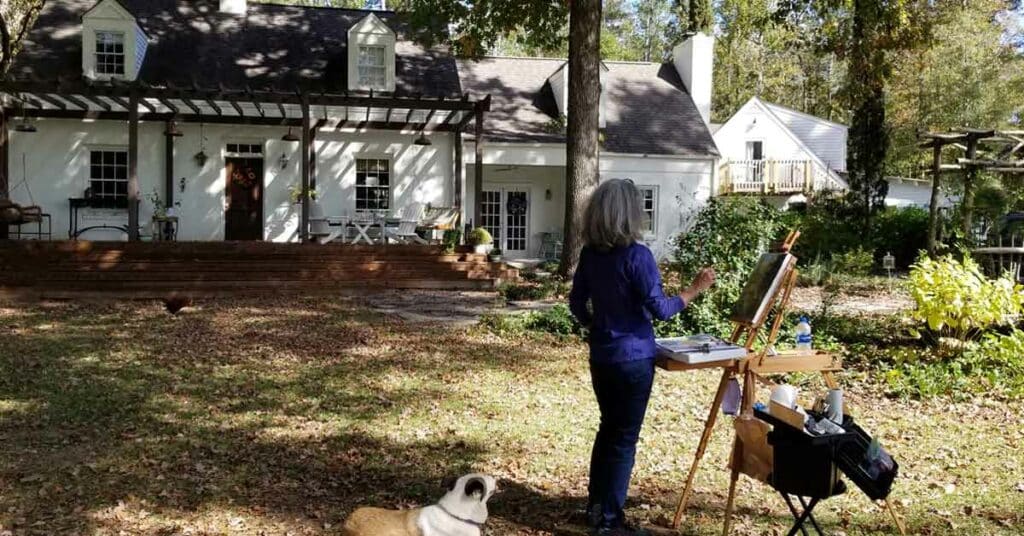 For a glimpse of international aesthetic, explore Madison's downtown and view the impressive beauty of the Morgan County Courthouse. Built in the Beaux Arts, French for "fine arts," type of architecture, the 1905 structure showcases Corinthian columns supporting a corner entrance portico and Corinthian pilasters on the projecting side bays. The arched windows, used on the front of the building, and symmetrical design are common features in Beaux Arts architecture. Curious what the interior is like? When court is not in session, the Morgan County Courthouse is open to visitors.
Linger in town with a stay at Firefly Inn – a French country cottage on two acres. Regularly hosting Georgia Color artists encouraging en plein air – French for "outside" – painting, the inn has a distinctly cheerful, artistic vibe.
For a taste of international flavor, savor a meal at Southern Cross Guest Ranch. Reserve a room or book a lunch or dinner at this ranch created by Inge Van Rheenen. Born in Germany, Inge first bought a farm in Indiana in 1975 and, together with her husband, began to breed and sell horses among which was the 1986 APHA Reserve World Champion.
In 1991, they purchased the property that is now Southern Cross Guest Ranch, and Inge turned to the hospitality industry. Amazingly, during the 1996 Olympics in Atlanta, one of Germany's largest newspapers booked the ranch for their stay and widely publicized the location in Germany. Inge's ranch continues to draw international travelers, and her cookbook of German recipes has been widely popular locally. You can still catch her occasionally helping out in the kitchen, cooking up German treats for the Ranch's crowd-pleasing buffet lunches.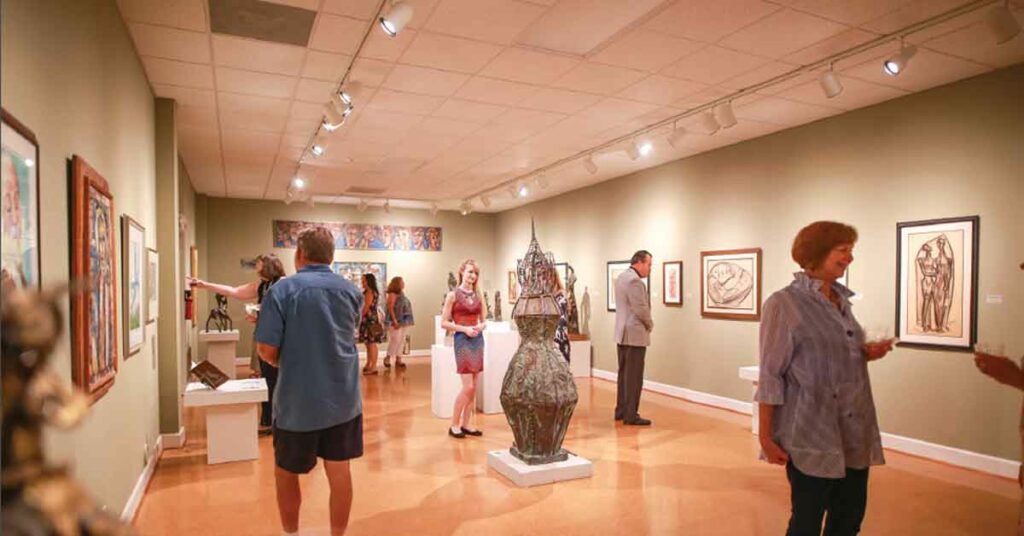 For a glimpse of international aesthetic, tour the Steffen Thomas Museum of Art. View a large collection of work by German-born artist Steffen Thomas (1906-1990) whose life story is truly fascinating. The son of a paintbrush manufacturer, at 14 years old Thomas's interest in sculpting led to his apprenticeship as a stonecutter. His work on WWI monuments earned acclaim and, at 21 years old, he earned "master" status by the Academy of Fine Arts in Munich.
The following year, Thomas moved to the United States where he continued creating sculptures, working with bronze casting and painting. His work may also be seen at the Georgia State Capitol in Atlanta and the Alabama Memorial in Vicksburg National Military Park in Mississippi.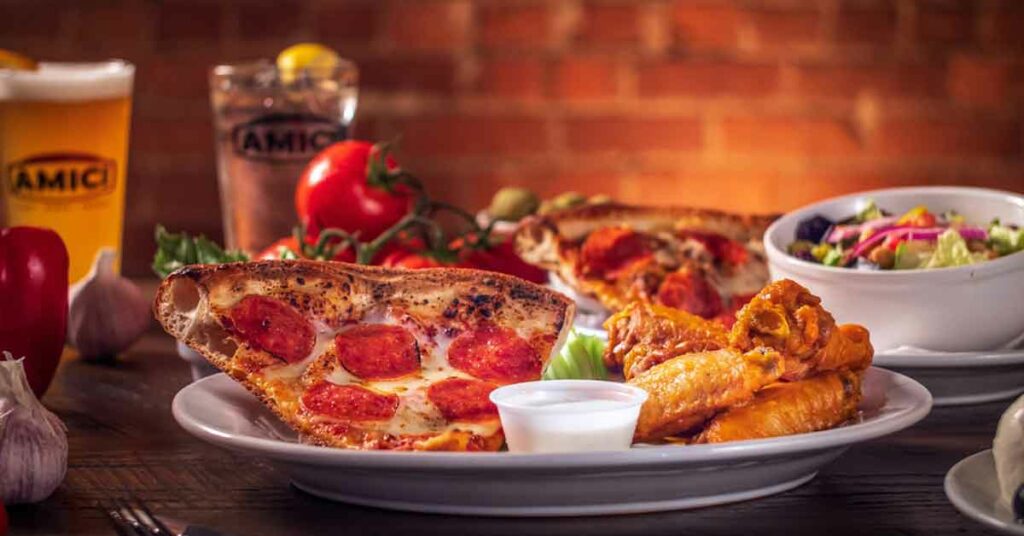 For a taste of international flavor, grab a table at Amici. The grandson of an Italian immigrant, Owner and Founder Chris Torino was raised with Italian recipes being used in the family kitchen. Torino himself grew up in Maryland – among other states – and worked in pizzerias through high school and college, attending the Univeristy of Georgia to study English.
In 1993, Torino was given the opportunity to buy a pizzeria in Madison, Georgia, that was too good to pass up. Creating his own Italian restaurant, Amici's popularity grew enough in the following years to open more locations in other cities and prompted Torino to bring his father, with a background teaching business strategy, into the company.
Together, Chris and Michael Torino moved the Madison restaurant into a former livery stable in 2018, growing the original concept with a micro-brewery. They have received recognition not only for the preservation of the old livery stable but also, and unsurprisingly, for their food. In 2022, Chris and Michael Torino were named Restauranteur of the Year finalists by the Georgia Restaurant Association Crystal of Excellence (GRACE) Awards. Amici is celebrating its 30th anniversary in 2023.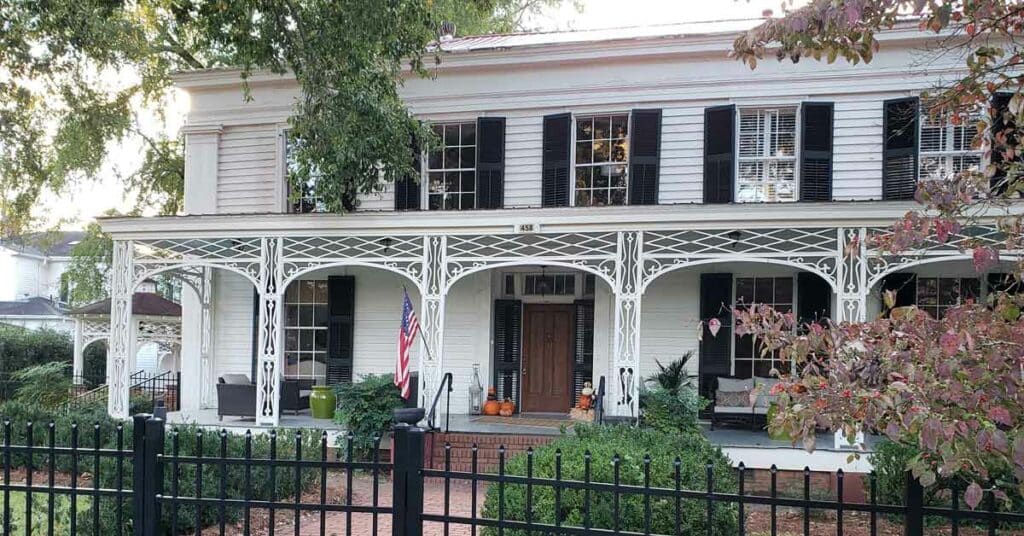 For a glimpse of international aesthetic, soak in the Italianate architecture incorporated into various historic homes in Madison. Technically stemming from England, this type of design aimed to model Italian farmhouses with low-pitched roofs and reached its influential peak in the United States between 1850 and 1880. Notably, Italianate architecture was least common in the South as the Civil War, Reconstruction and the 1870s depression impacted new construction. By the time the economy did improve, the style had lost its popularity.
Along the walking tour, linger at the Stokes-McHenry House. Built in the early 19th century, the house was enlarged in 1840 and had Italianate features added in 1850. It is one of the only homes owned by a single family since the 1820s – eight generations, in fact! The Stokes-McHenry House is claimed to have welcomed author Margaret Mitchell under its roof during a visit to Madison.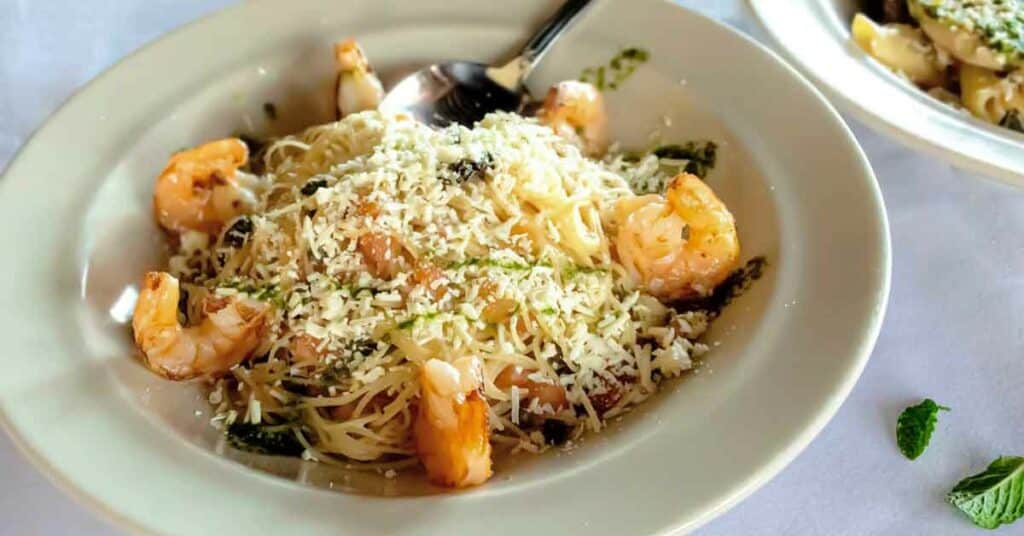 For a taste of international flavor, enjoy baked feta and Santorini shrimp at Ricardo's Kouzzina. At this unique restaurant, Mediterranean dishes are offered on the same menu as a delectable chicken fajita salad. Even the location is noteworthy. A historic icehouse, the dining area is on two levels, the bar below being in the "freezing vat" with pulleys still on the ceiling. 
Owner and chef Ricardo Casillas moved to the United States from Mexico when he was 17 years old. Casillas began his culinary career working in various hotels in California and eventually moved to Georgia where he managed Einstein Bagels and Athens Pizza Kouzzina for nine years. In 2007, Casillas opened his own restaurant, Tequilla Express, in Madison and, in 2013, the restaurant moved to its current location under the new name Ricardo's Kouzzina – the Greek word for "kitchen."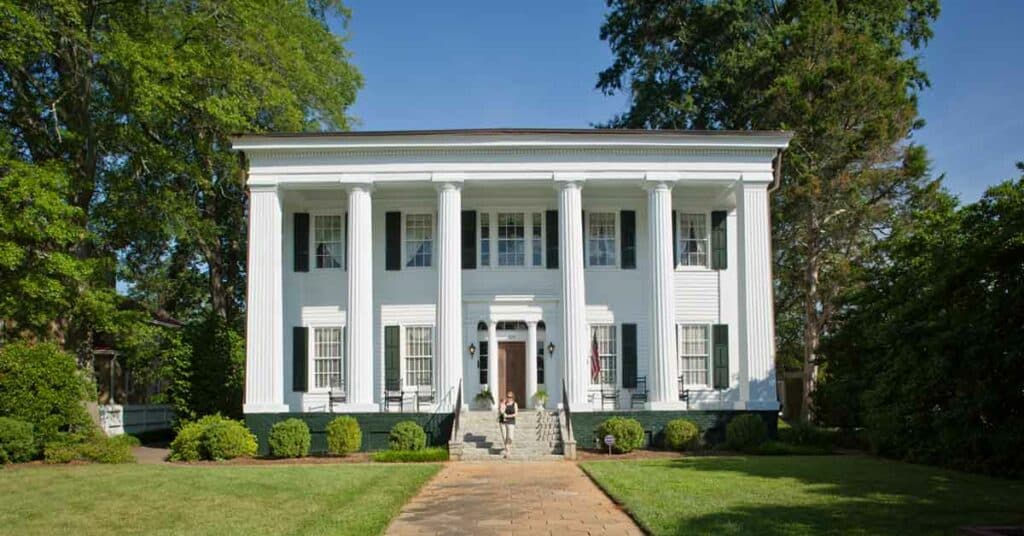 For a glimpse of international aesthetic, tour a Greek Revival home. Heritage Hall is one of Madison's house museums. Built in 1811, the Doric–columned porch draws on elements of Greek temples. The porch was added to the structure in 1830. This style of architecture was first seen in Madison in the 1830s and increased in popularity over the next two decades.
Greek Revival architecture found favor during the 1800s across the growing nation due to its connection with democracy. Even the White House reflects features of The Parthenon, an ancient and enduring symbol of Greek democracy.
With so much international influence and a delectable culinary scene, pack your bag, skip the airport and relish a unique trip to Madison, Georgia.