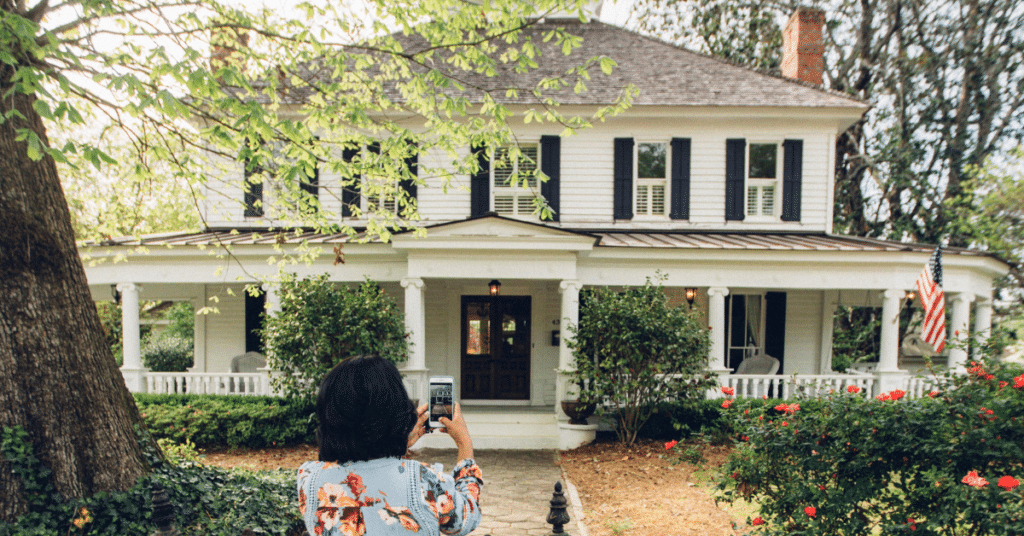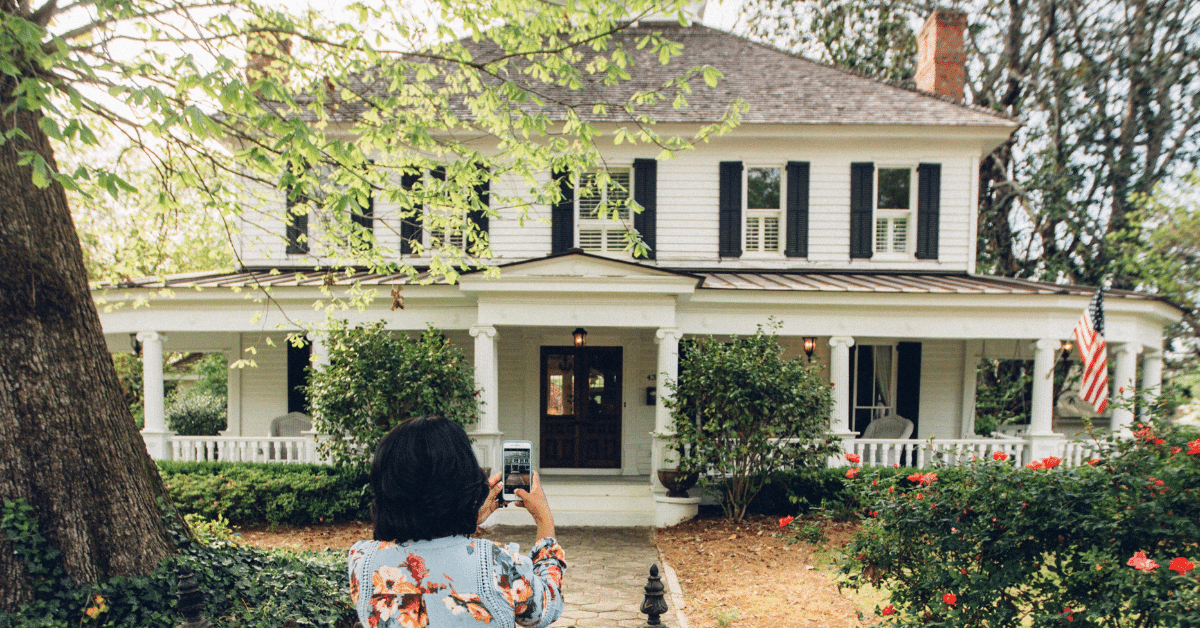 Plan a Picture-Perfect Spring Vacation in Madison, GA
Spring has sprung in Madison, Georgia, and the magical transition that happens every year has begun once again! This charming small town comes alive when winter shifts to spring.
With a picture-perfect backdrop, the start of the new season is the ideal chance to discover Madison's art and history or simply take time to relax and soak up the spring sunshine. Read on to discover the new beginnings, growth and refreshment that await you on a trip to Madison – Georgia's authentic small town.
Experience What Others are Talking About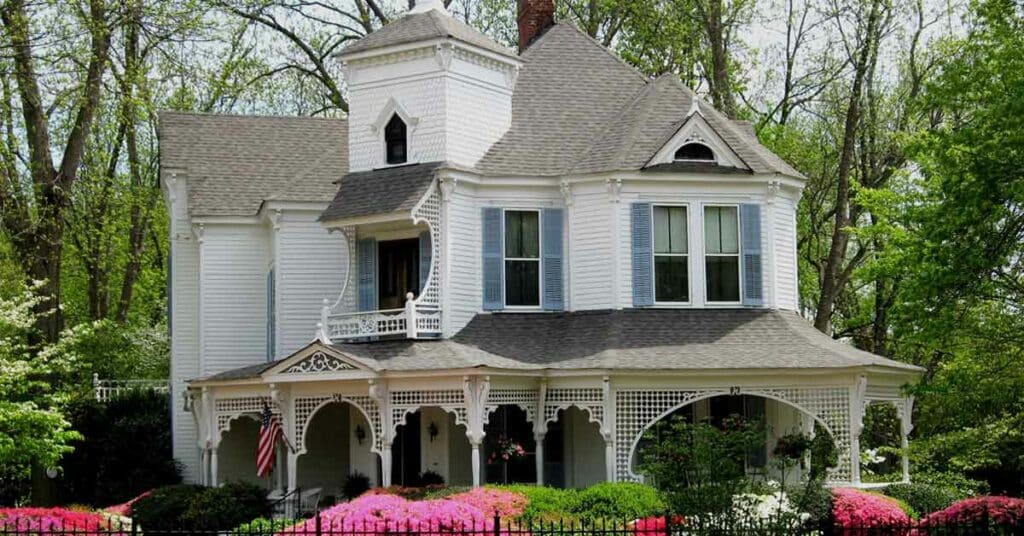 Springtime in Madison has been the subject of praise from major publications across the South. Below is one of our favorite recognitions that truly embodies what it means to experience Madison in full bloom.
"Blossoming trees and shrubs line the historic streets, their colorful petals speckling the sidewalks. Unique shops, restaurants, and inns revolve around the downtown square―a real-life version of a movie set. You will adore Madison."

– Southern Living Magazine

This beautiful season is an ideal opportunity to create a picture-perfect spring vacation in Madison. A favorite way to experience the town's timeless beauty is to get outside and wander the renowned Madison Historic District, filled with beautiful homes, welcoming greenspaces and a charming downtown retail district.
Visitors find it easy to spend the day snapping photos while taking in the small town's centuries of exquisite and varied architectural styles that showcase expert design, innovation and craftsmanship.
See how previous visitors have captured the beauty of Madison in spring.
Want to be highlighted on the @visitmadisonga Instagram?
Tag your photos with #visitmadisonga for a chance to be featured!
Step into Madison's History & Heritage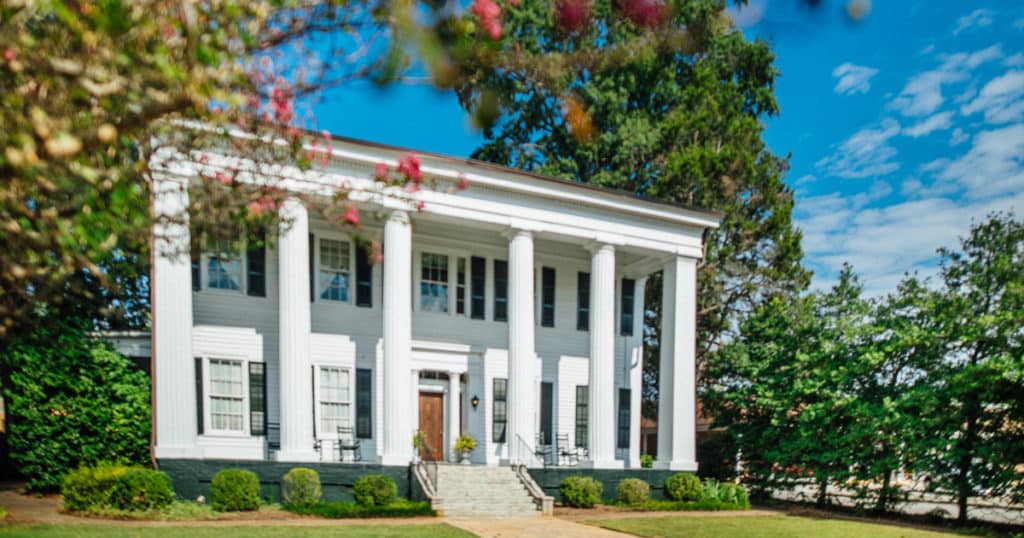 Over two centuries of history and heritage await you. Only after visiting some of Madison's cultural sights can one truly understand what makes this small town the special place it is.
Some of Madison's most visited historical attractions – Heritage Hall, Rose Cottage and Rogers House – offer opportunities to step back in time and experience the town's evolution from its founding to the present day.
Gain a deeper insight into Madison's past by touring the historic house museums in chronological order. Enter Rogers House, built the same year of Madison's incorporation in 1809, tour the white-columned mansion that showcases the wealth of Madison's richest families during the Cotton Boom at Heritage Hall and discover the humble cottage of a widow – born into slavery – that was built after Reconstruction bestowed important property rights to African Americans.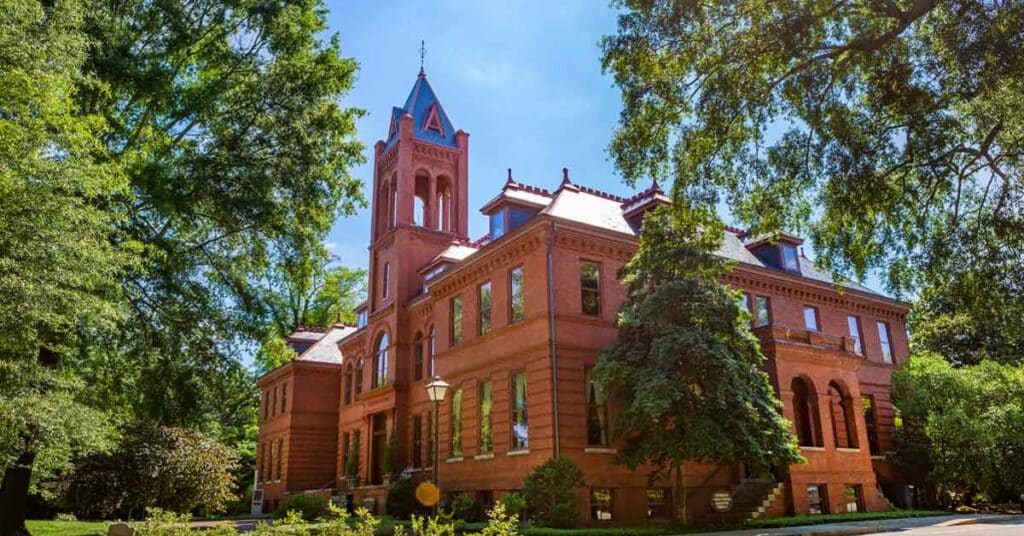 For a deeper dive into Madison's history, Madison-Morgan Cultural Center is a must visit. Originally built as a schoolhouse in the late 19th century, the building continues to enrich the lives of those who visit by presenting high-quality programming and educational opportunities. The Center features art galleries, rotating exhibits and a regional history museum – The Piedmont History Museum.
This museum within a museum features selected artifacts of the Piedmont region, including those of Native Americans of the pre-Columbian era and the period of European settlement through the 19th Century. Displays, notably of tools, clothing, home furnishings, household goods, uniforms, letters and authentic arms from the Civil War give visitors a brief story of this area of the South.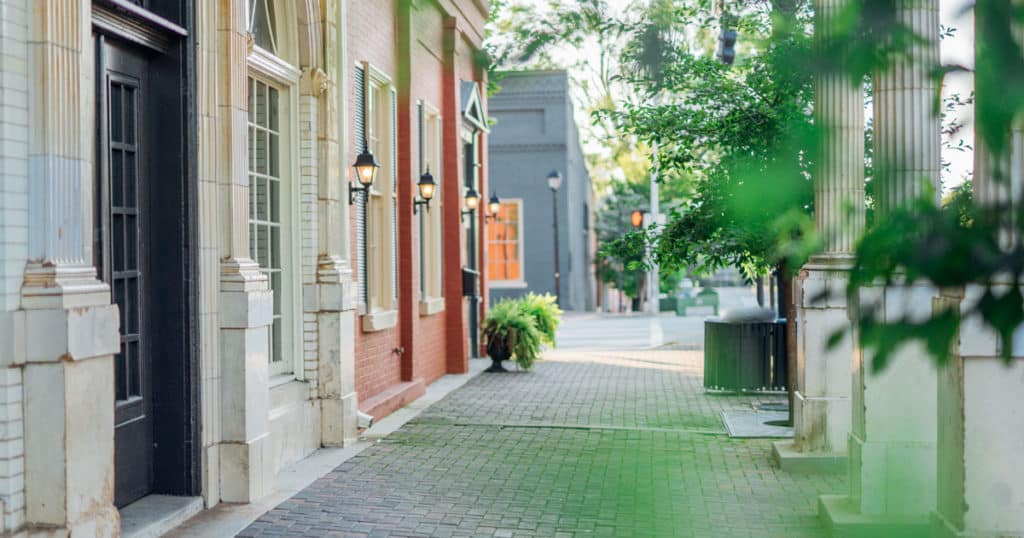 Madison's easily walkable downtown is the perfect place to shop at your leisure. Step away from the lovely springtime views and discover what treasures lay inside the many unique boutiques and independent businesses scattered around town.
From clothes to shoes to a myriad of home décor, design and antique shops, you're sure to find that one-of-a-kind momento that will make your time spent in Madison truly unforgettable. Madison combines with nearby Rutledge to house more than 200 antique dealers, 30 boutiques, 20 unique eateries and more great finds – discover them all here!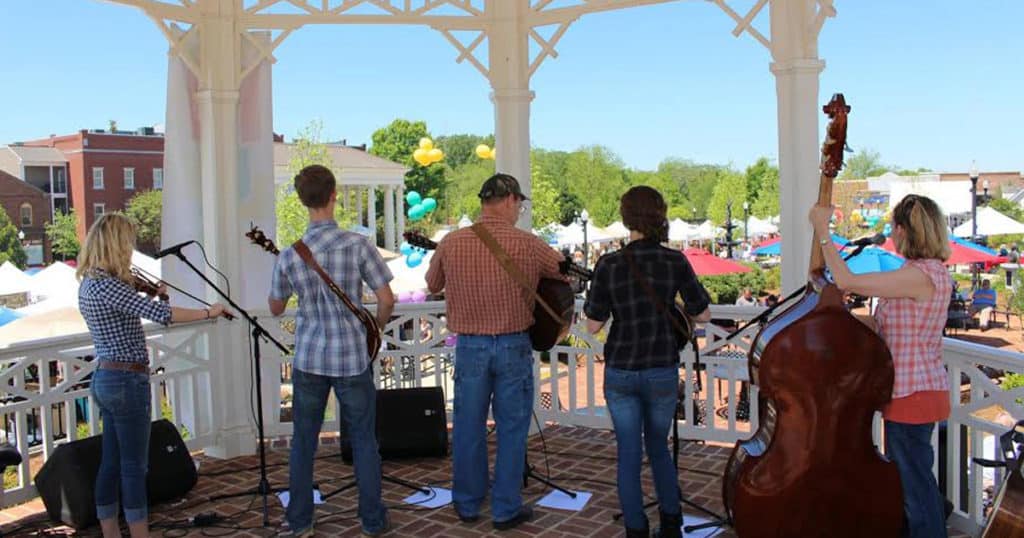 Whether traveling solo or with the whole family, Madison's fun festivals and events are sure to satisfy everyone. Celebrate springtime at Madison Fest, a free family-friendly festival with live music, gardening tips, crafts, plant vendors, food and more held in Town Park!
Don't forget to admire the stunning private homes and gardens in Madison's Historic District that are open to the public during the Spring Tour of Homes.
Hungry for some fresh local produce? Farmview Market's annual Spring Harvest Festival has artisan foods, produce, live bands and a petting zoo.
Antique lovers will not want to miss the 22nd Annual Madison Antiques Show & Sale at the Madison-Morgan Cultural Center. Attend lectures and see the best in American antiques during this three-day show and sale.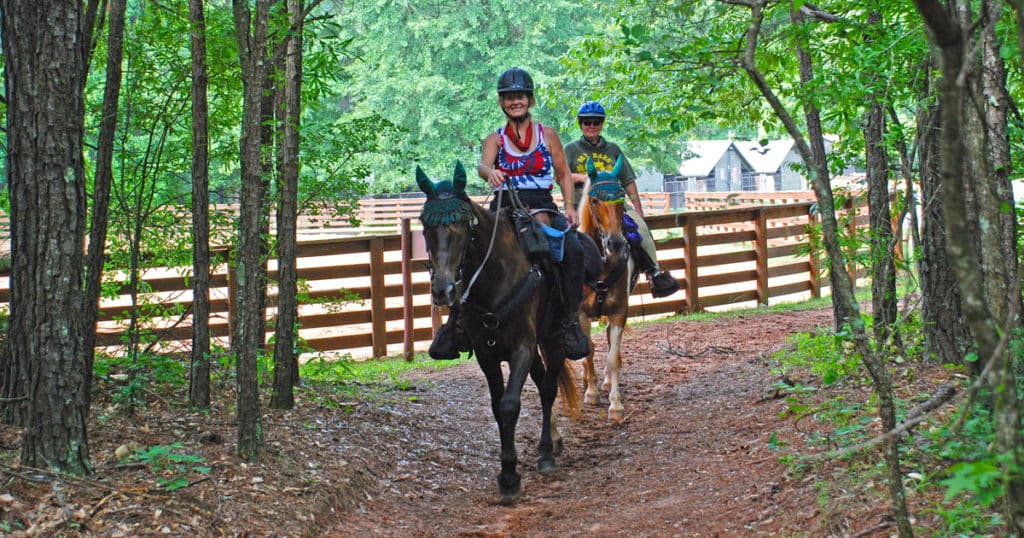 Nothing is more inviting than a radiant spring day in Madison and surrounding Morgan County. There are many amazing outdoor opportunities that will keep you outside from dusk till dawn Just 15 minutes from downtown, discover Georgia's second largest State Park including a challenging 18-hole golf course in "small but special" Rutledge, go for a horseback ride at an authentic dude ranch or take time to explore miles of shoreline along Georgia's Lake Country.
There's no excuse for staying inside on a beautiful day when visiting Madison! With many diverse outdoor activities and plenty of places to dine al fresco or plop down with a picnic, your spring vacation in Madison is sure to be full of excitement and adventure.
After a day out on the town or in the wilderness, come back to stay in a warm-hearted, welcoming place. Madison offers plenty of cozy cottages, historic inns and inviting hotels with all the accommodations you need for a stay so perfect, you won't want to leave.