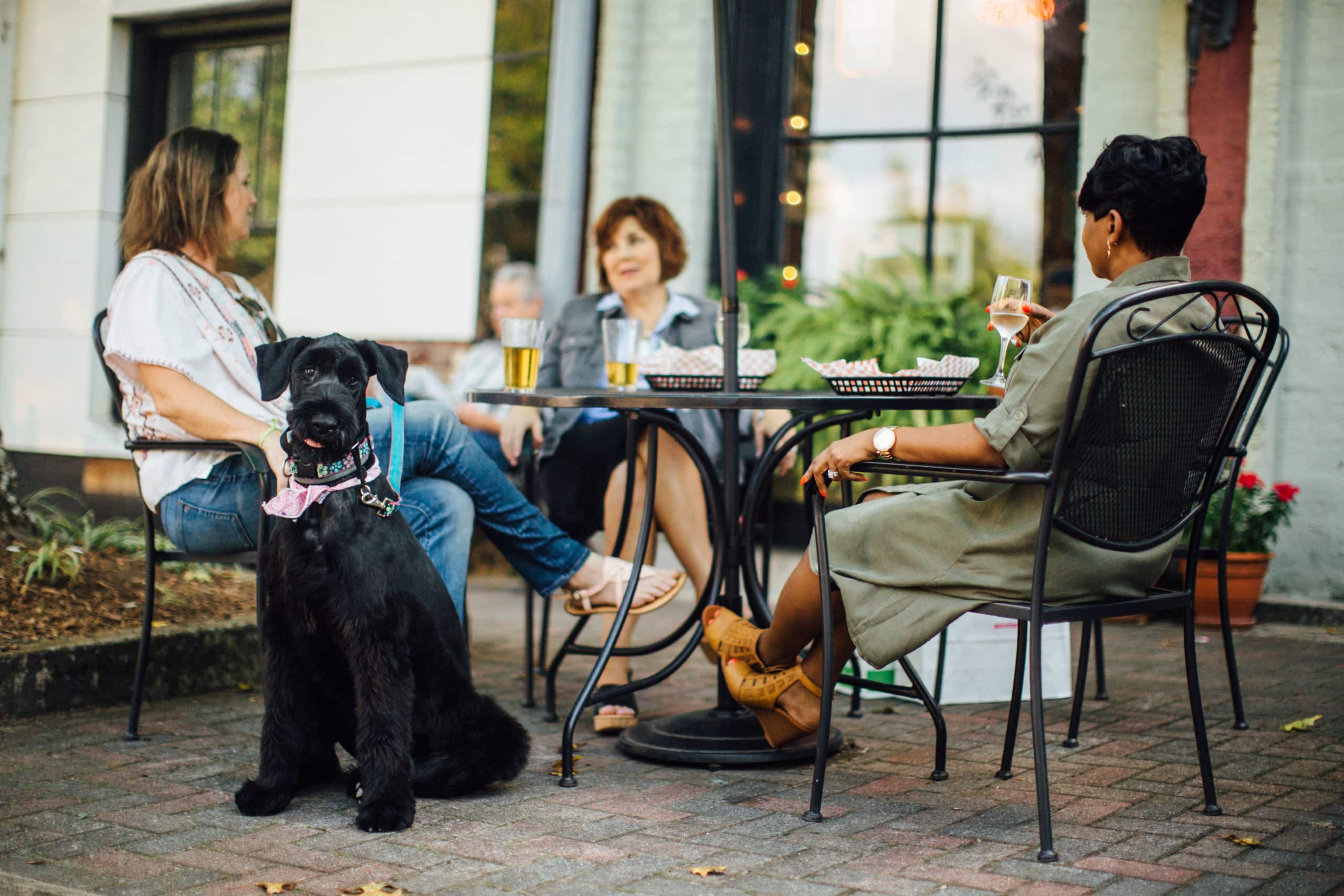 A Pet-Friendly Guide to Madison, Georgia
When a pet is part of our family, we don't necessarily want to leave them at home or board them when vacationing. It might not be possible, practical, or even affordable. Traveling with pets also comes with challenges. From accommodations and dining to shopping and activities, it could seem like options are limited for pet-friendly destinations. Luckily, Madison, Georgia, is the perfect place to travel with pets.
Things To Do with Pets in Madison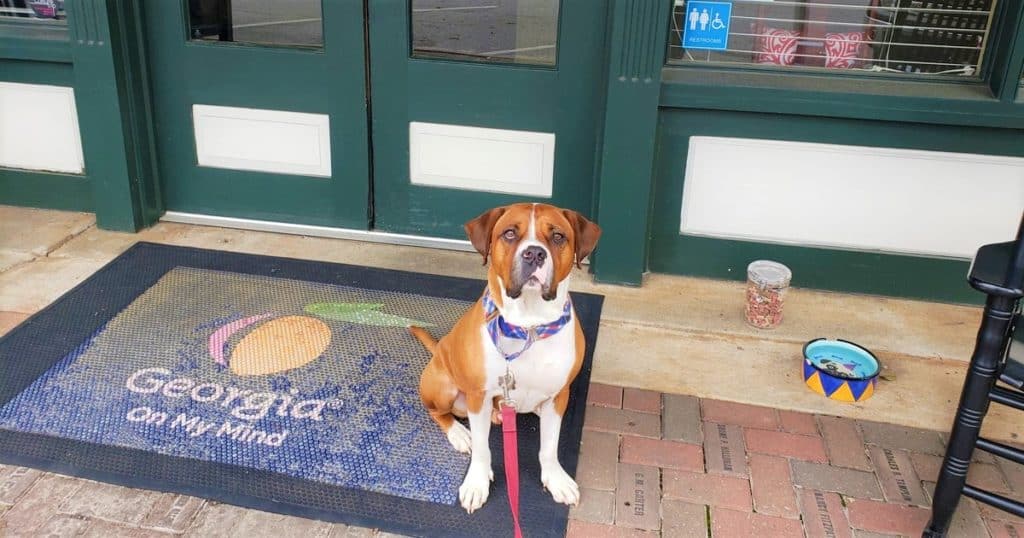 Our first pet-friendly destination should be the Madison Morgan County Welcome Center, conveniently located in the downtown historic district. Pets will find a full water bowl outside and milkbones for furry visitors. Plus, it's the perfect place to begin a Madison vacation. Inside, visitors can get local travel information as well as pick up brochures for the many sights and activities available.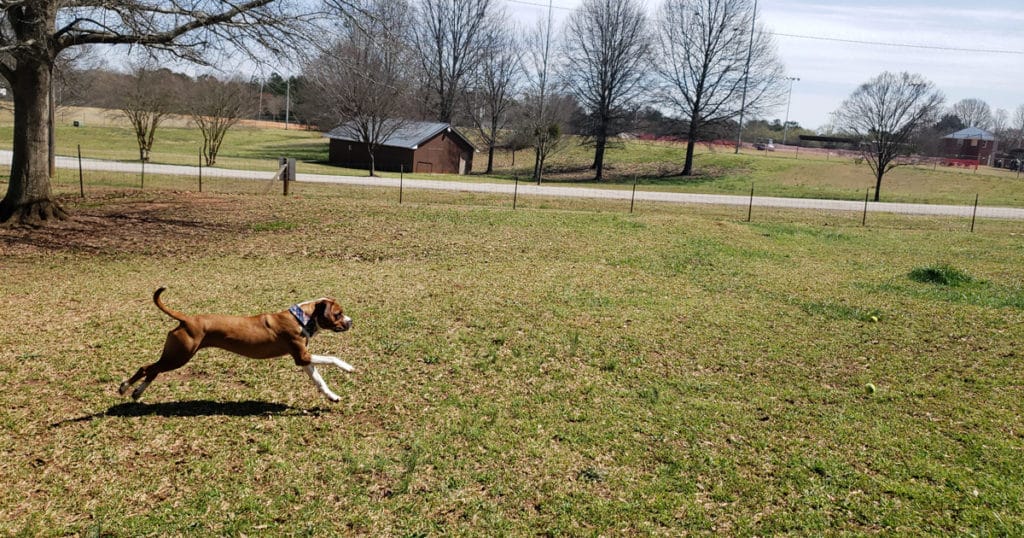 Dog lovers will want to head over to Bill Wood Park to visit the local Bark Park, a dog park located beside baseball fields and a cross-country trail. This park offers two fenced areas — one for small dogs and one for larger ones. The aptly named Bark Park has a bench and picnic table for human visitors, water bowls for canine visitors, and plenty of shade for hot days. Hiking enthusiasts can also enjoy a short hike on the cross-country trail either before or after a Bark Park visit.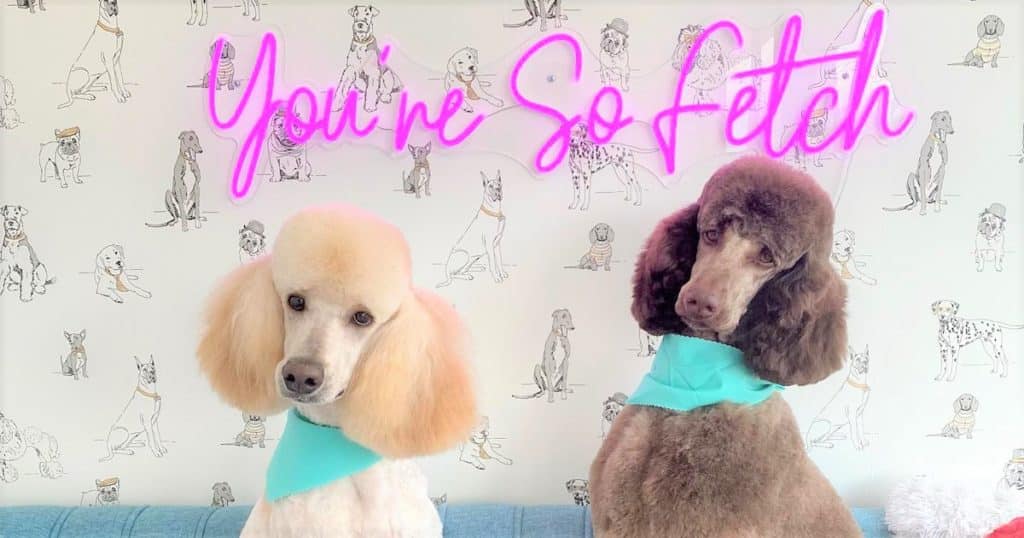 A spa day can be a wonderful way to celebrate a pet. We can book our beloved pets a spa appointment at The Fetch House before visiting. They might not be able to accommodate a last-minute booking for grooming services so it's best to plan and book in advance. For ultimate relaxation, humans can book their own appointment at ZEN Relaxing Wellness Center or Pure Bliss Spa while pets are being pampered.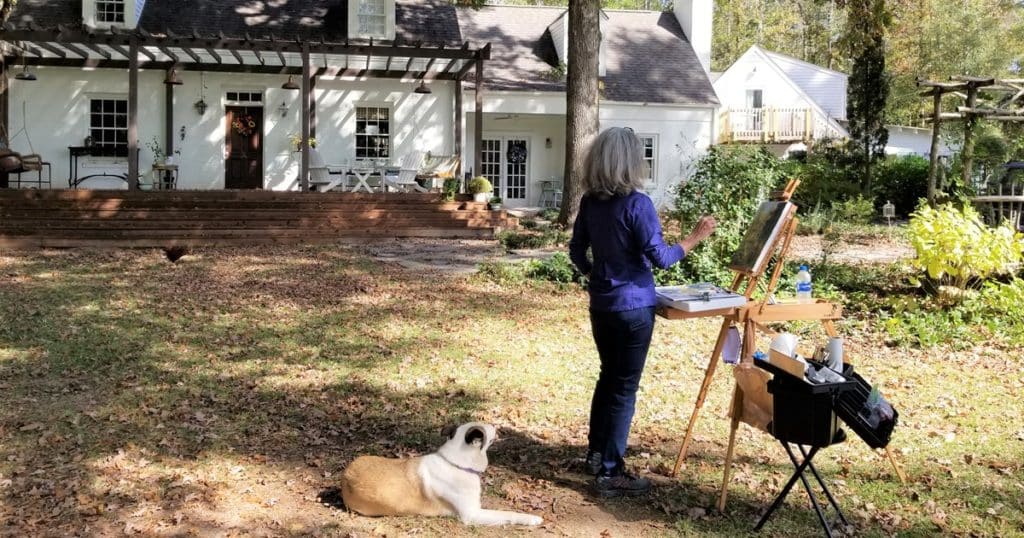 There are also local boarding options available, provided they are booked in advance. Southern Cross Guest Ranch boards horses. Winding Creek Kennels and The Lodge at Main Street Vet board dogs and cats. Both the Fetch House and The Lodge offer daycare. Call for reservations and for any vaccination requirements.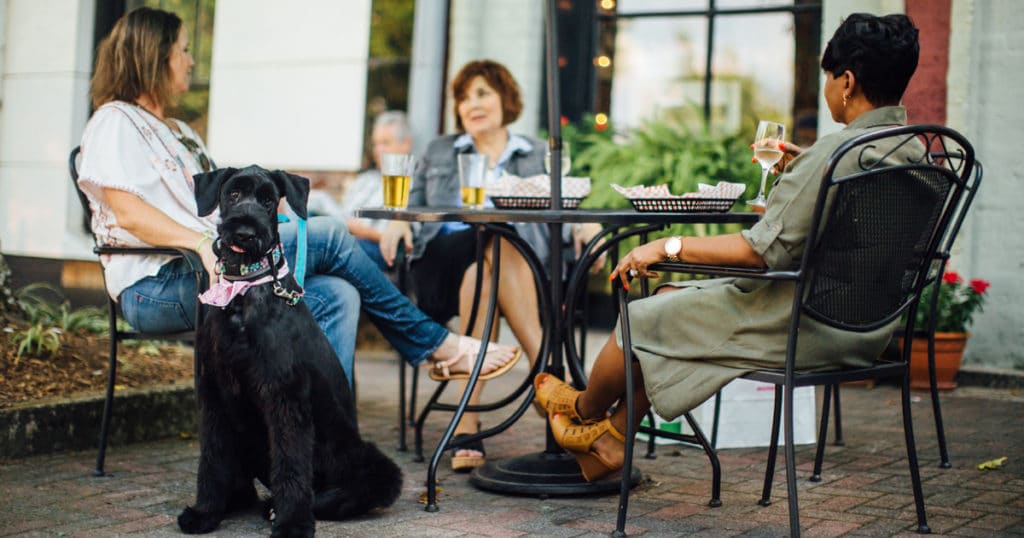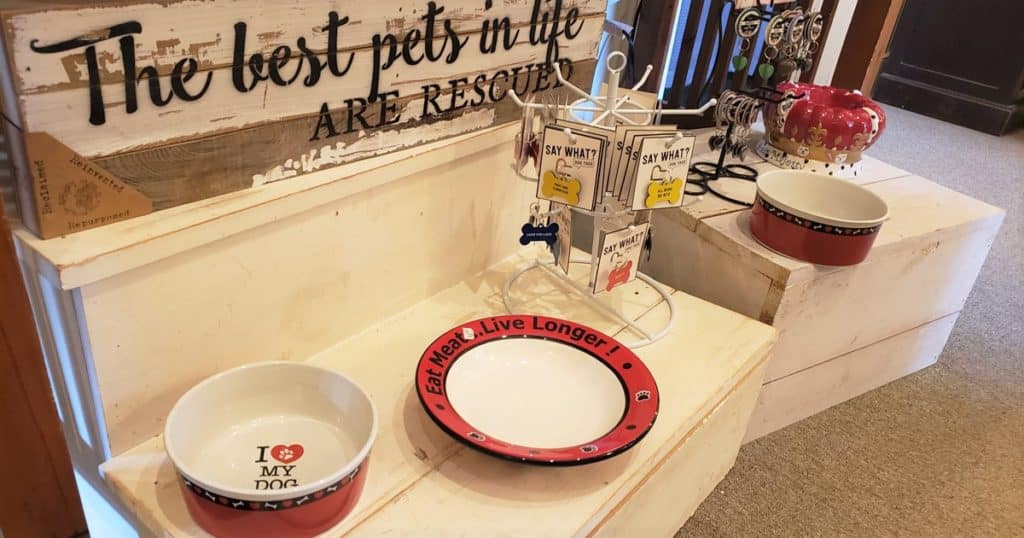 Visitors will find that many shops in the historic downtown area have signs on the door welcoming furry friends inside to shop with their owners. Some of these shops — such as Laughing Moon — even have items for pets. A walk downtown will reveal water bowls left out for visiting pets outside many of the stores. Madison Grace Home, Barkin Dogs Shoe Co., the Madison Artists Guild and the Welcome Center are just a few locations where a bowl can be found.
7. Enjoy Parks, Barks and Recreation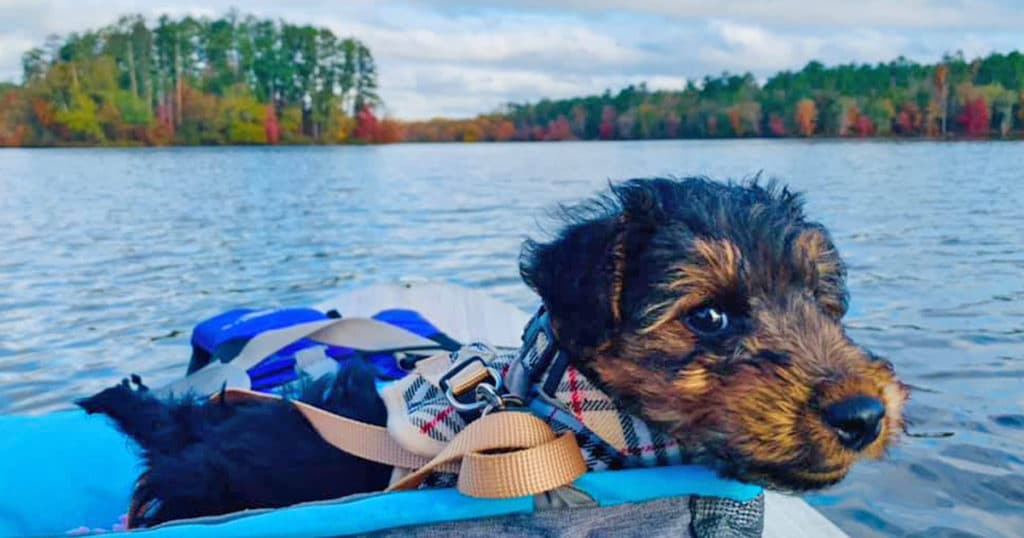 A visit to Madison wouldn't be complete without a trip to a local park. Town Park is not to be missed, but Morgan County has many other enjoyable parks, too. In fact, adventuring visitors may want to rent a kayak at Hard Labor Creek State Park or a stand-up paddle board at Over Yonder Outpost in nearby Rutledge. While cats are unlikely to enjoy a lake visit, pups might appreciate being taken out on the water. Just remember to bring them a life jacket. For more leisurely options, consider opting for a short hike or relaxing picnic by the lake instead.
As an extra treat, Hard Labor Creek State Park is one of 40+ state parks across Georgia that is part of the Tails on Trails Club. Visit 12 of these parks with your pup and become eligible for membership that includes a bandana and t-shirt with the club's logo.
There's much to do and see in Madison. A simple sightseeing tour around town could be enjoyed by human and pet guests alike. Learn about the history of the area with a free, self-guided walking tour from the Welcome Center. Visitors should remember to keep pets on leash and to clean up after them.
Traveling with a pet has never been easier! Madison welcomes human and pet guests with equal enthusiasm. Pups and kittens alike give this Georgia vacation destination two paws up.