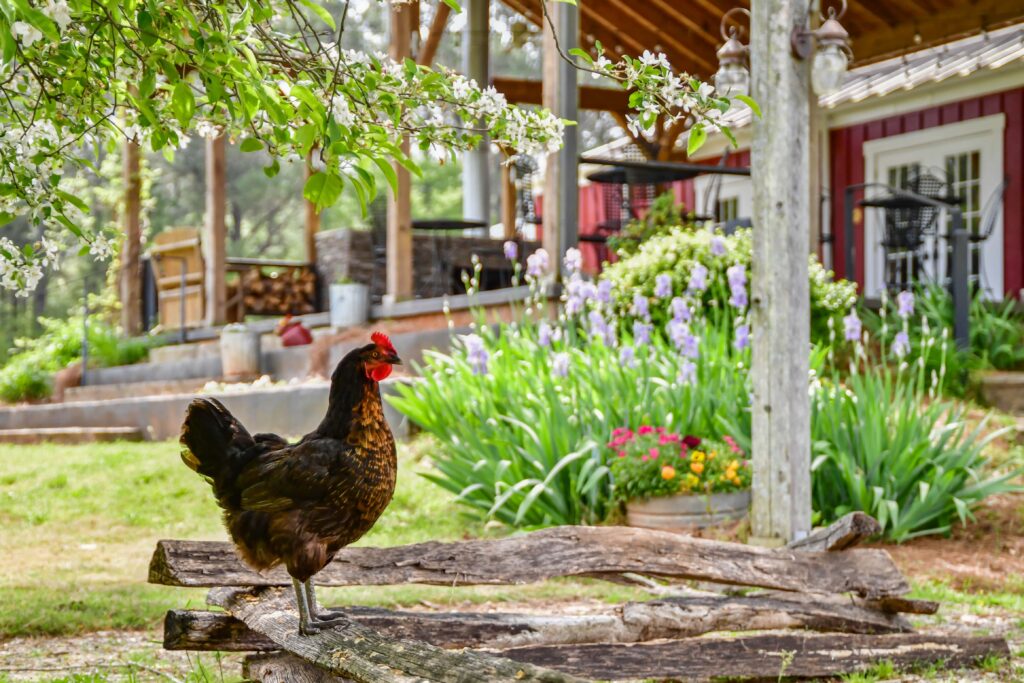 Farm Fresh Getaway: a Farm-to-Table Guide to Madison, GA
There is not much better than eating fresh, farm-to-table food, and Morgan County, Georgia, provides that particular flavor of enjoyment in spades. From pick-your-own to pick up in the store, there is an abundance of opportunities to slow down, relax and experience this special place where time seems to stand still and lets you enjoy the sweeter things in life.
Start the Morning Off Right with a Cup of Locally Roasted Coffee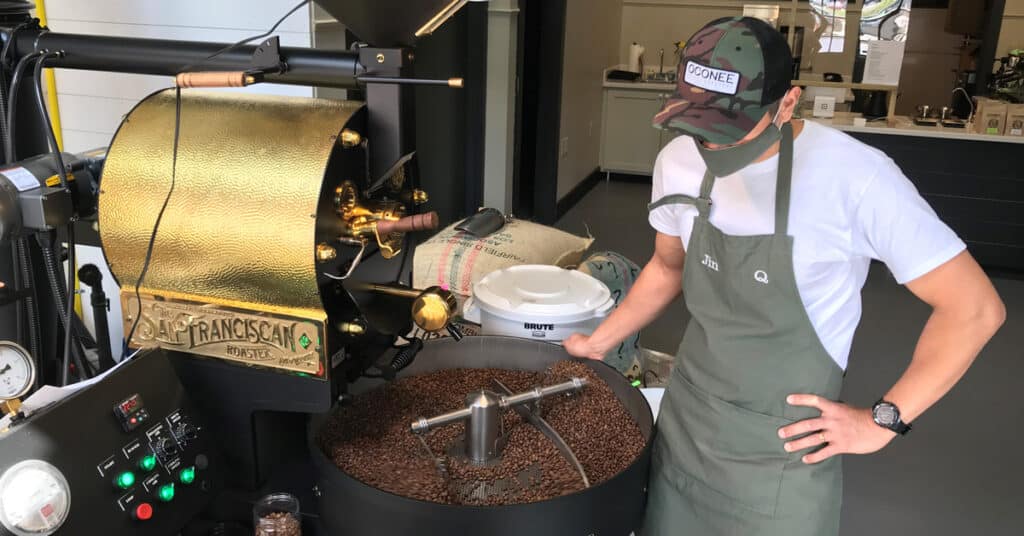 A family-owned small business, Oconee Coffee Roasters sources green coffee beans at peak freshness from around the globe and expertly roasts them to perfection in-store. A licensed Q Grader (a sommelier of the coffee world), owner and Master Roaster Jin aims to wow your senses. Taste the unique character profiles of these small-batch roasts for yourself! Even better, Oconee Coffee Roasters uses local milk from Rock House Creamery for their milk-based drinks.
Drive to a Nearby Orchard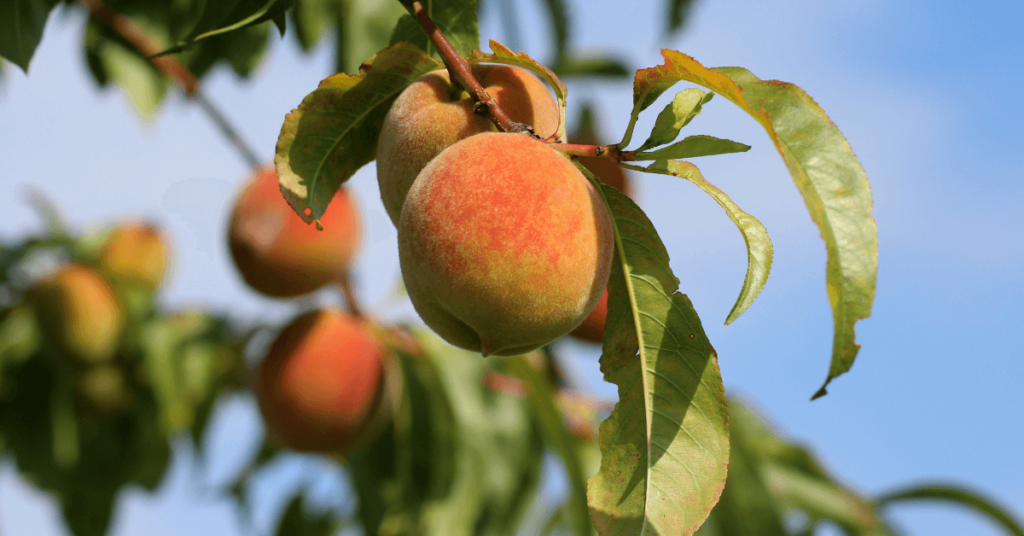 Morgan County boasts two orchards that grow a variety of fresh produce. Both are located in Rutledge, an easy 15-minute drive from Madison. Select one or stop by both.
Sweets Berry Farm is a 15-acre pick-your-own farm with fruit trees and berries. Visit their website to see when blueberries, blackberries, Asian Pears and more are in season. Farmer's tip: pick while it is cooler in the morning or evening. Check recent weather; if it has rained, bring footwear that can get dirty.
CJ Orchards grows a variety of produce including, you guessed it, peaches! And there is more than one kind: Summer Prince, Sure Prince, Fire Prince, Blaze Prince, Garnet Beauty, Harvester, Red Haven, Challenger and Contender. Touted as the only full-sized orchard in a 20-county range, they typically have a six-week season, roughly mid-June to mid-July, when they are open. The pecans, tomatoes and peaches are picked and ready to purchase. As for the blueberries, you can either buy them already picked or you can Pick-Your-Own. So, stop in while the getting is good! Farmer's tip: blueberries do not ripen after they are picked but peaches do.
Park in Downtown Rutledge and Explore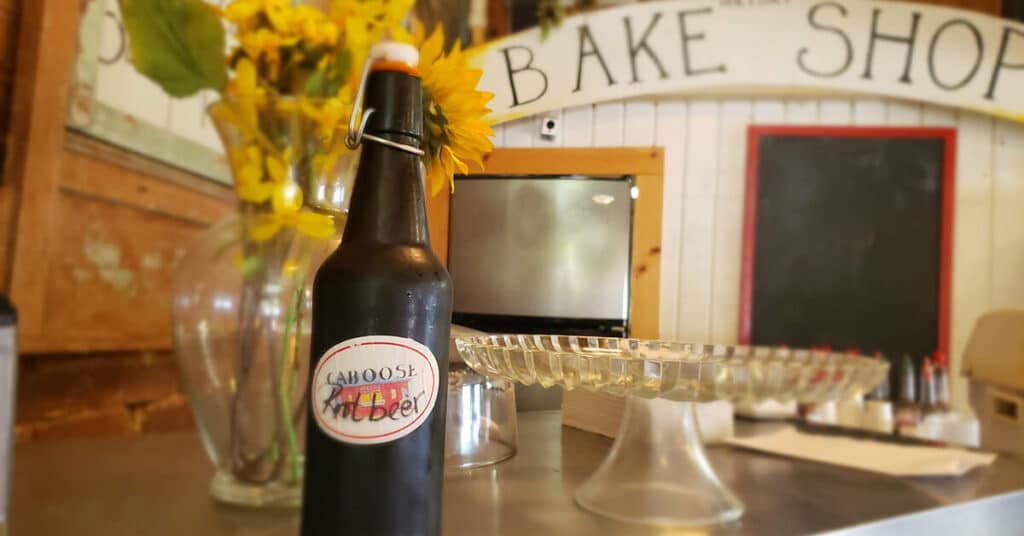 Head into The Caboose, which serves deli sandwiches, homemade soups and ice cream inside the last railway car to travel through Rutledge. Not only is their menu delicious, but you can also find locally made jams, jellies and homemade root beer! Get a bottle to enjoy later or have it poured over ice cream.
Walk next door to Harvest & Honey and discover more homemade jams or apple butters on their shelves. This catering company's storefront also sells cookware, body care products from the Savannah Bee Company and, that's right, honey!
Stroll Through a Farmer's Market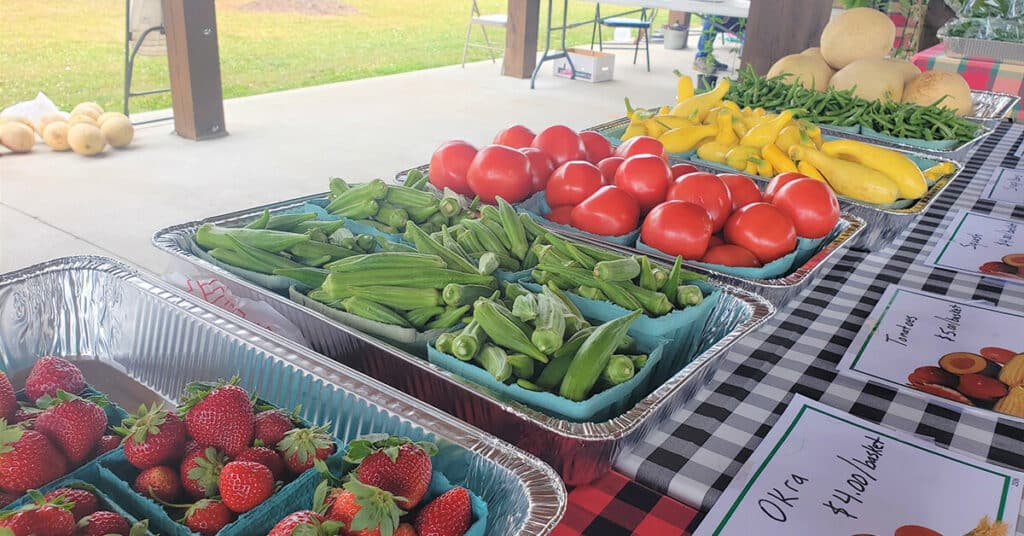 Every Saturday from May to September, the open-air Farmer's Market at Farmview Market has local and regional products including produce, eggs, dairy products, artisan crafts and more!
Not here on a weekend? Farmview Market, a specialty grocery store complete with a butcher shop and farm-to-table café, is also open during the week. The Rutledge Farmer's Market runs every Wednesday from 11 a.m. to 1 p.m., weather permitting, at Rutledge's Town Park. Find handmade gifts, baked goods, eggs and a produce truck that is full of fresh, seasonal harvests. Be sure to bring some cash as not all vendors accept credit cards.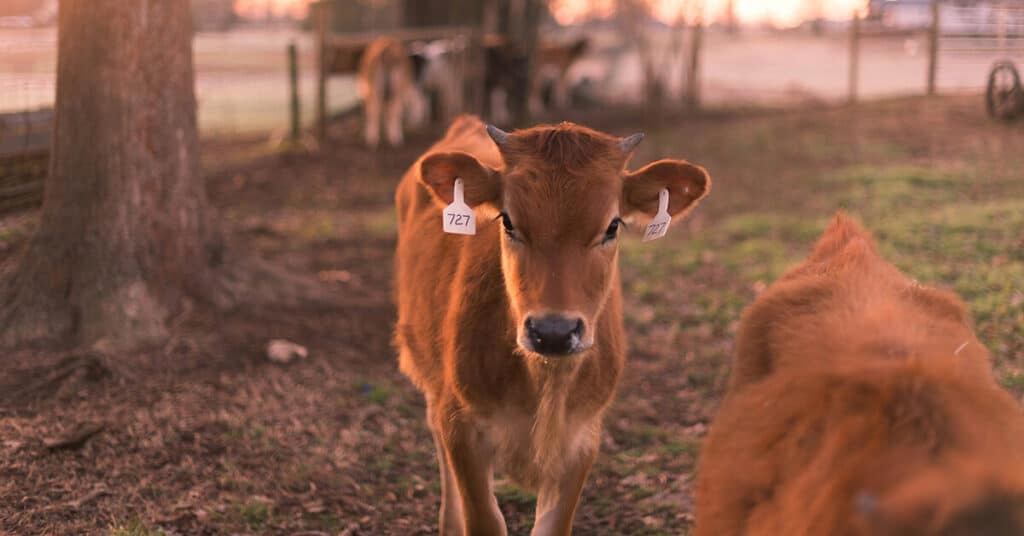 Stop at Rock House Creamery to tour their farm. Learn about dairy production from farm to bottle, meet the cows and sample their milk and amazing cheese curds. Get a glimpse of various aspects of agricultural work by strolling through their adjacent and extensive vegetable garden. Find out more about tour availability and booking on their website.
Curious about sustainable, organic practices? Check out Nature's Trace Farm, a family-run, biodynamic farm that encourages visitors to see where their produce comes from. Shop their produce at Community Roots Market, and find milk, cheese and ice cream from Rock House Creamery at Farmview Market in Madison.
Enjoy Historic Downtown Madison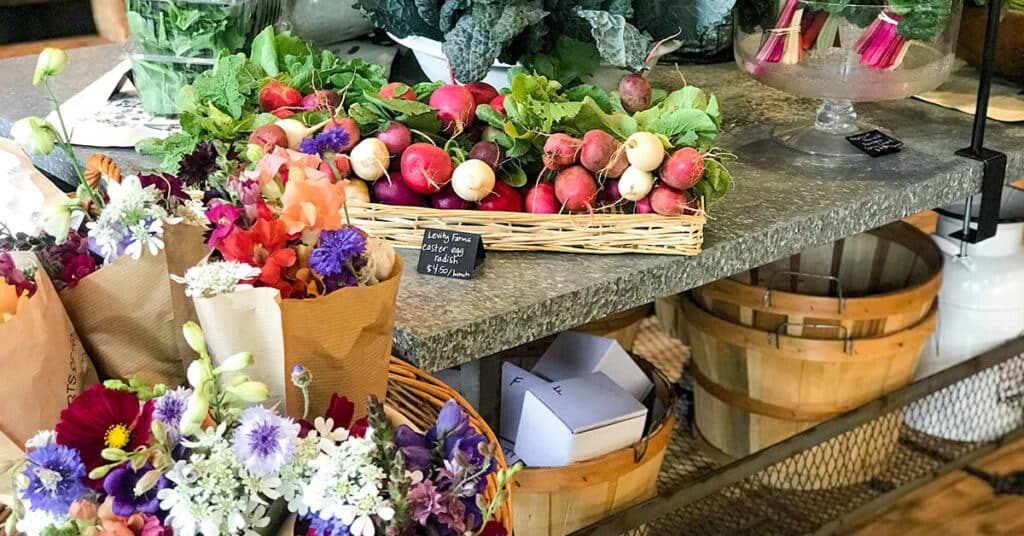 Spend the afternoon in downtown Madison. Pop into Community Roots Market, an organic grocery store with fresh, seasonal, locally-grown produce and a top-quality selection of grass-fed beef and fresh fish. Having a romantic weekend away? See what gorgeous arrangements of flowers they have in store.
Kick back with a glass of wine or a beer at Madison Produce Co. — a deli, fresh produce stand and small grocery — or sample a flight of locally brewed beer at Amici before dining at any of our restaurants. A new favorite in downtown Madison is the British inspired Hart & Crown Tavern. Enjoy fresh from the farm favorites like Lamb Stew featuring local vegetables and lamb from nearby Liberty Farms or the signature H&C Burger featuring beef from Stone Mountain Cattle.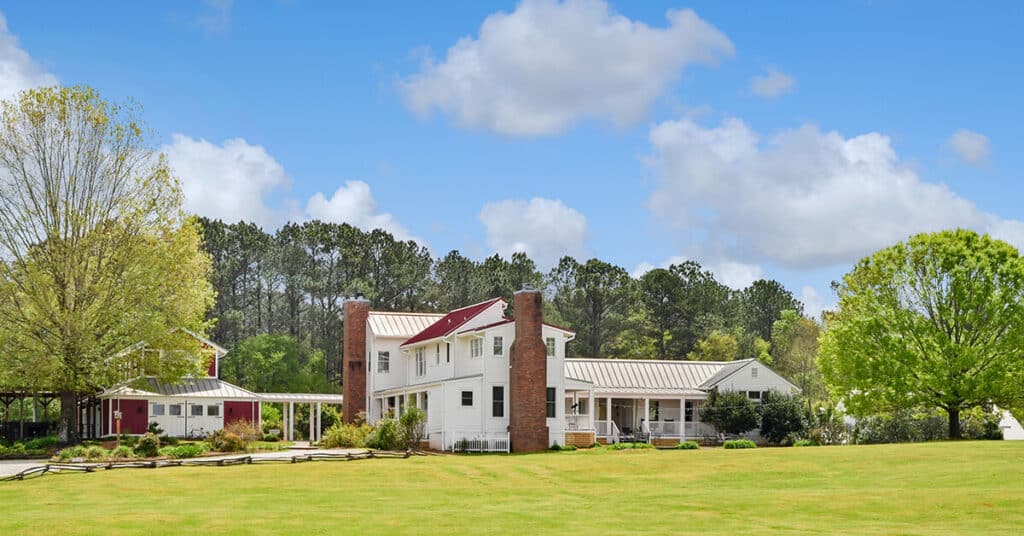 With so much to do, planning a weekend getaway is the best way to enjoy the full farm fresh experience. Take it all in at The Farmhouse Inn at Hundred Acre Farm, pictured above, where guests enjoy farm-to-table breakfasts featuring fresh eggs from the 150+ resident hens, miles of trails to explore, and communing with an abundance of furry and feathered friends from ducks to goats, horses, peacocks and more. 
From an authentic dude ranch to an alpaca farm, find the perfect setting for your trip away at any of the farm stays in Morgan County. Book your stay, pack your bags and let the experience begin.