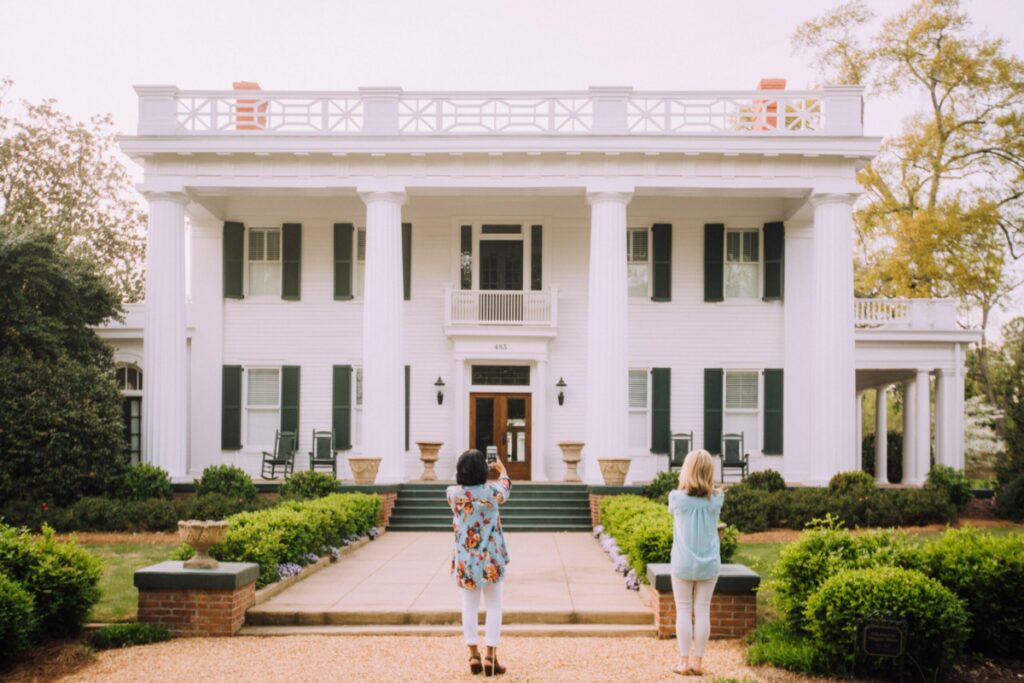 Fall for Madison: Romantic Getaway
It is that time of year again. Vibrant shades of red, orange and yellow leaves rain down from the once shady, tree-covered canopy. Crisp cool air replaces the heat of summer, pumpkins and dried flora appear on porches throughout town, and sandals and sunhats are traded for boots and scarves.  Pots of chili simmer on the stove while games of football either blast from television screens or are competed right in our own yards. Autumn is a special time of year in Madison. There is just an indescribable magic in the air. Below are the top 5 ways you can enjoy a romantic getaway and Fall for Madison this season.
1. Stroll Madison's Historic District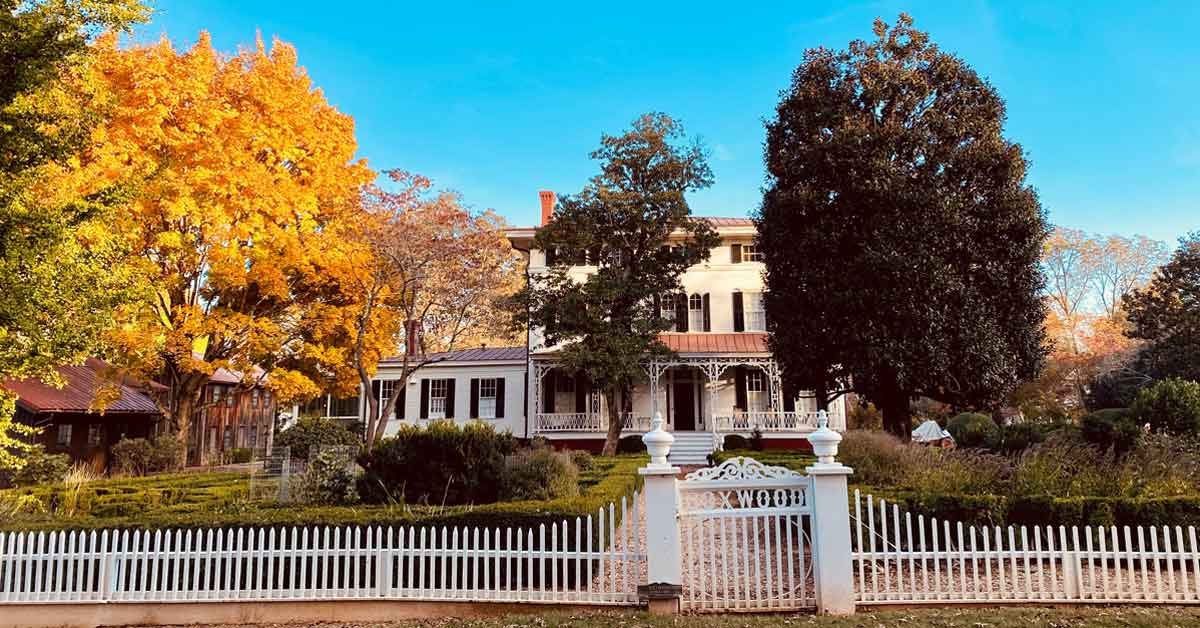 Spending time outside is not just good for your health, it is also good for the soul! Take advantage of the cooler weather and stroll one of the largest historic districts in the state of Georgia. See some of Madison's most famous buildings and private homes adorned in autumnal hues. Go on a free, self-guided walking tour to find more than two centuries of Madisonian history. Make an appointment to tour Heritage Hall, Rogers House, and Rose Cottage and learn tales of love, heartache and unwavering determination about this town's most renowned residents.
Whether you are a first-time rider or an equestrian, Southern Cross Guest Ranch is the perfect fall getaway for horse lovers. No matter if you stay overnight or just want to escape on the riding trails for a few hours, the Ranch has over six miles of wooded trails and acres of pasture for horseback riding to enjoy at your own pace. Saddle up and leave your worries in the dust.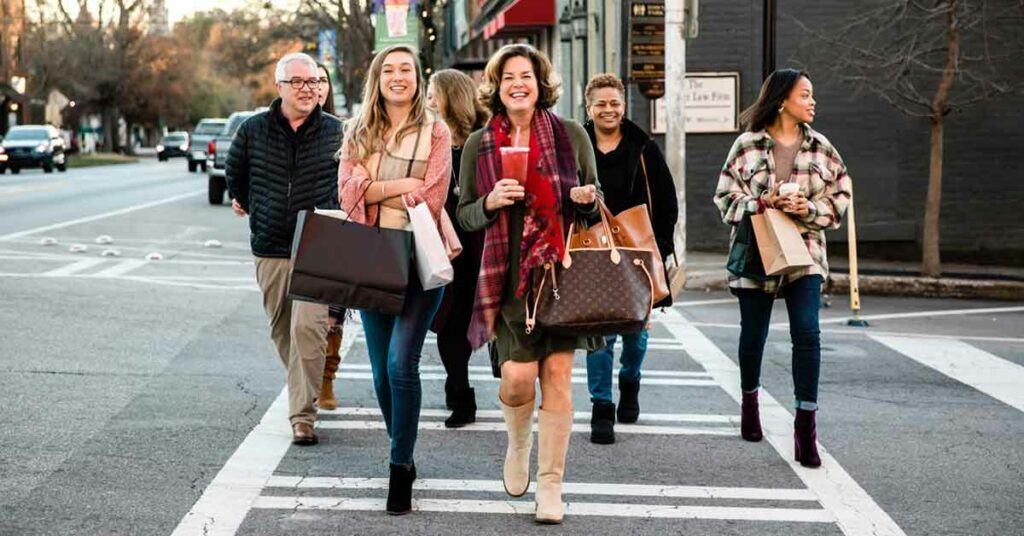 If much needed retail therapy is on your agenda, grab a seasonal, home-roasted cup of joe at Oconee Coffee Roasters and hit the town with more than 40 unique shops and 170 antique dealers.  Shop home décor and gifts at In High Cotton or peruse Amelia's Apparel for women's clothing and accessories or head to TJ Bishop's Men's Shop for the latest in menswear. If antiques are more your style, head over to Madison Markets to peruse more than 75 individual dealers.
4. Enjoy Dining on the Patio at Town 220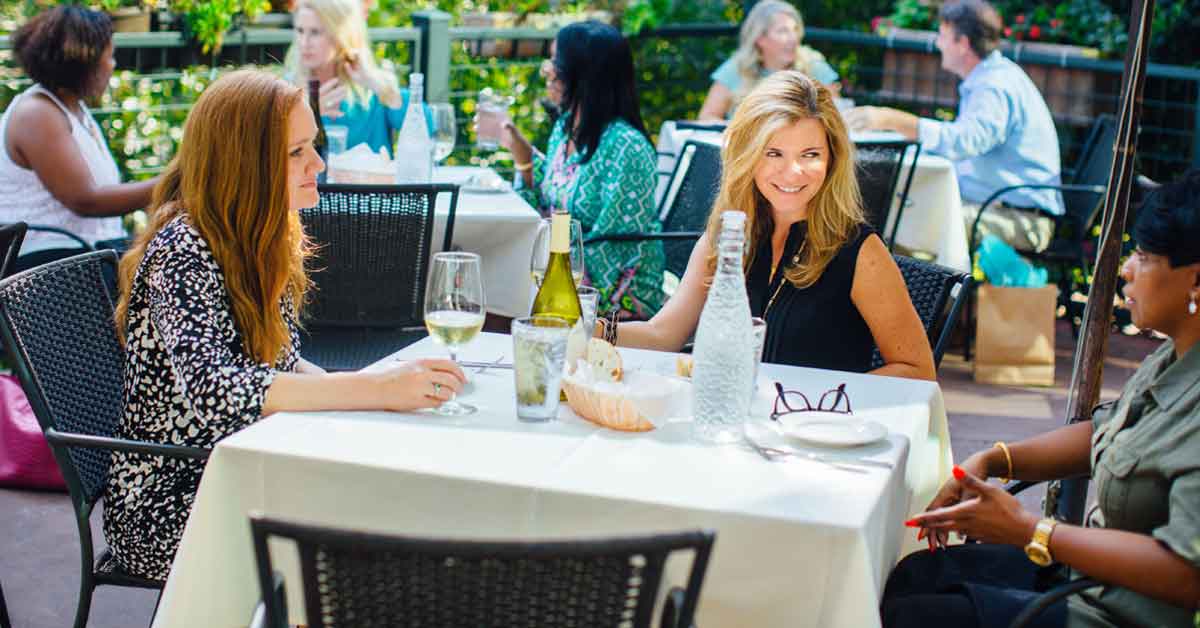 Whether you've shopped-til-you-dropped, spent a day roaming the historic streets of Madison, or gotten back to nature on horseback, there's no better way to wrap up your day than enjoying a fine dining experience on the patio at Town 220. Unwind and connect with your travel buddy over French-inspired dishes overlooking Madison's historic Round Bowl Springs in the cool Fall air.  Wrap up your evening with a stroll through Town Park and take in just a bit more of that Madison magic.
5. Book a Night at the Brady Inn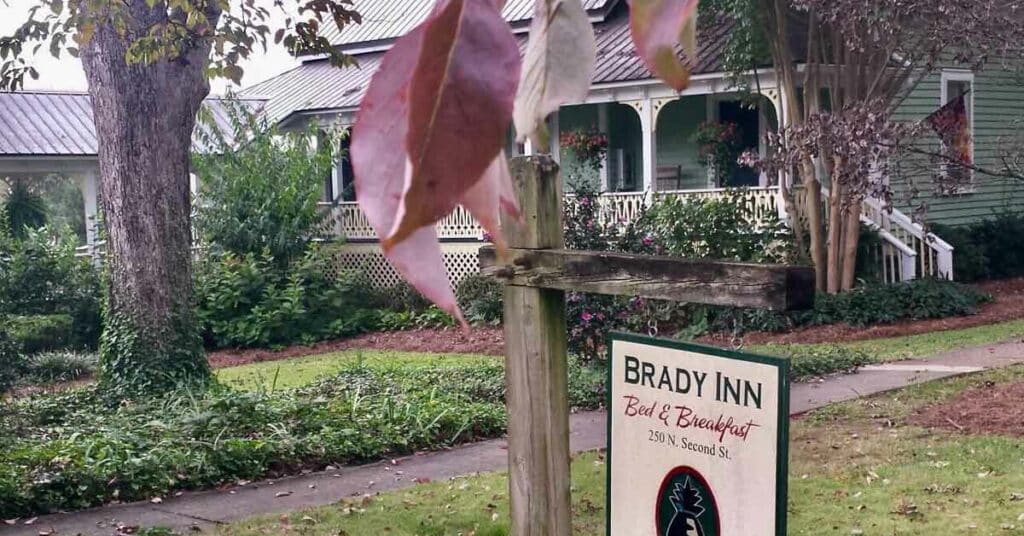 With its wide wraparound porches, plan to rock-away your cares at the Brady Inn. Located right in the heart of downtown, you are steps to shopping, restaurants and attractions. Rent a bike and ride through the historic district or stay in and roast marshmallows by the fire-pit. At the Brady Inn, you are close to everything, yet far enough to escape from it all.