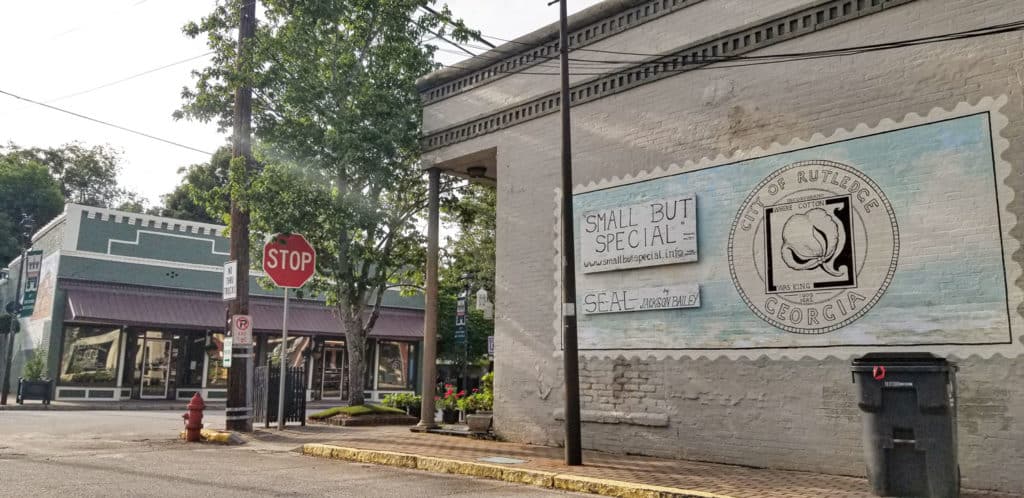 Driving Tour: Travel Beyond with Madison's Scenic Routes
When travelers think of Madison, Georgia, the town's historic homes and quaint downtown are often top of mind. However, taking a driving tour to explore the rural roads and many smaller communities just minutes outside the Madison's city limits is an adventure all its own. While some of the communities are a mere memory, others, such as Rutledge and Bostwick, continue to thrive.
In celebration of the city's 200th birthday in 2009, the Madison Bicentennial Committee erected a series of markers highlighting local heritage sites and sharing local history. Broken down into a series of driving tours that help visitors discover historic gems throughout the county, let's take a look at the Northeast quadrant of Morgan County starting from our very own Welcome Center.
Here you can pick up a free printed map of the driving tour or just click on the individual locations below to navigate directly from Google Maps!
Northeast Morgan County Driving Tour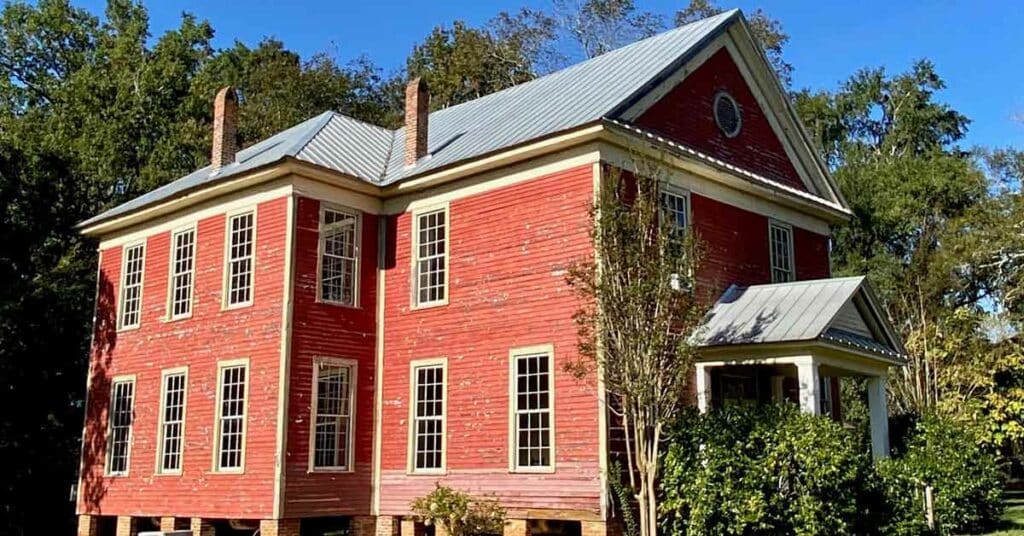 Head north from the Welcome Center and follow signs to stay on Highway 441. As you head out of town, the landscape turns quickly to farmland  and rolling hills. In just under six  miles, you will come to the tiny community of Apalachee. Turn right onto Lower Apalachee Road just past the Rainbow Foods convenience store and  find the Apalachee Historical Marker located in front of the historic school house, which is still used for special events.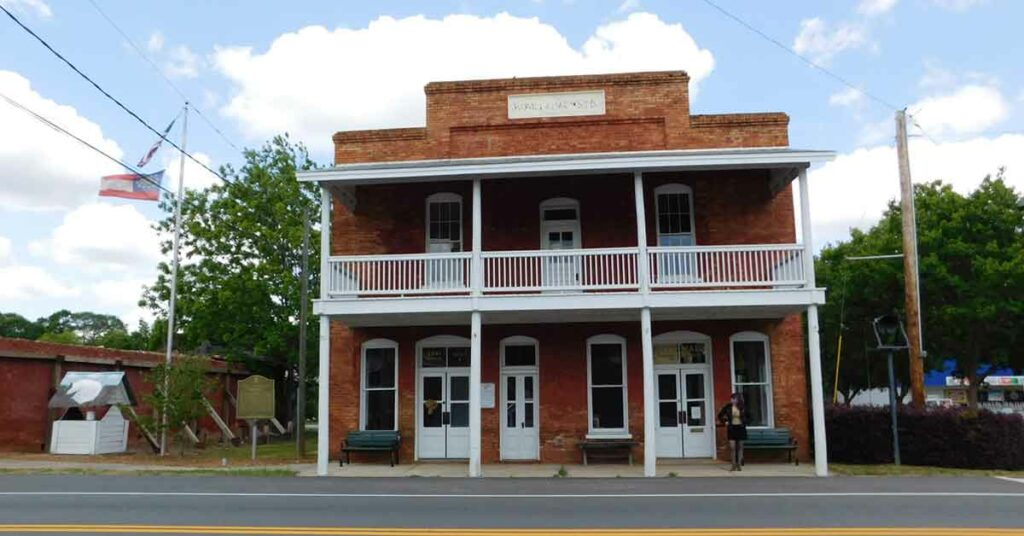 When you are ready to move on to your next stop, head back west on Lower Apalachee  and cross Highway 441. Take in the beautiful countryside and soon you will find yourself coming to the town of Bostwick.
Incorporated in 1902, Bostwick is home to the Susie Agnes Hotel that was featured in the movie "My Cousin Vinny." Also known for its annual Cotton Gin Festival, cotton was and remains a major crop of the area.
To continue the tour, head south on Highway 83. In a few miles, you will come to the historical markers of Mallory and Flat Rock. Once a community with a grist mill, church, school, general store and post office, not much remains of Mallory. Its historical marker is found next to a small roadside cemetery.
Just a stone's throw from Mallory, you'll find yourself in Flat Rock, a historically African American community with strong agricultural roots. Flat Rock Baptist Church is still standing today and is where you can find out more from its historical marker.
Turn right on Prospect Road just south of the Flat Rock community. Continue for about five miles until you stop at the intersection of Fairplay Road. You are now in the Fairplay community established on an old post road as early as 1839. Its historic marker is on your right.
Hard Labor Creek State Park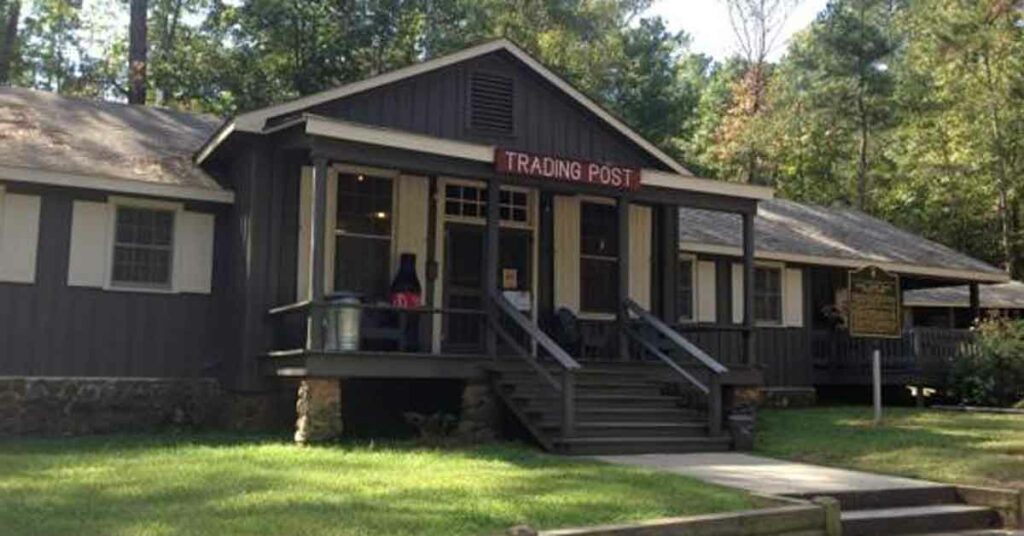 A left turn onto Fairplay Road will take you through the center of Hard Labor Creek State Park, Georgia's second largest state park. Take a right onto Knox Chapel Road to the park's main entrance and find the historical marker in front of the Trading Post. Learn how this park originally was a National Park until 1946 and remains an excellent example of a recreational park built by the Civilian Conservation Corps (CCC).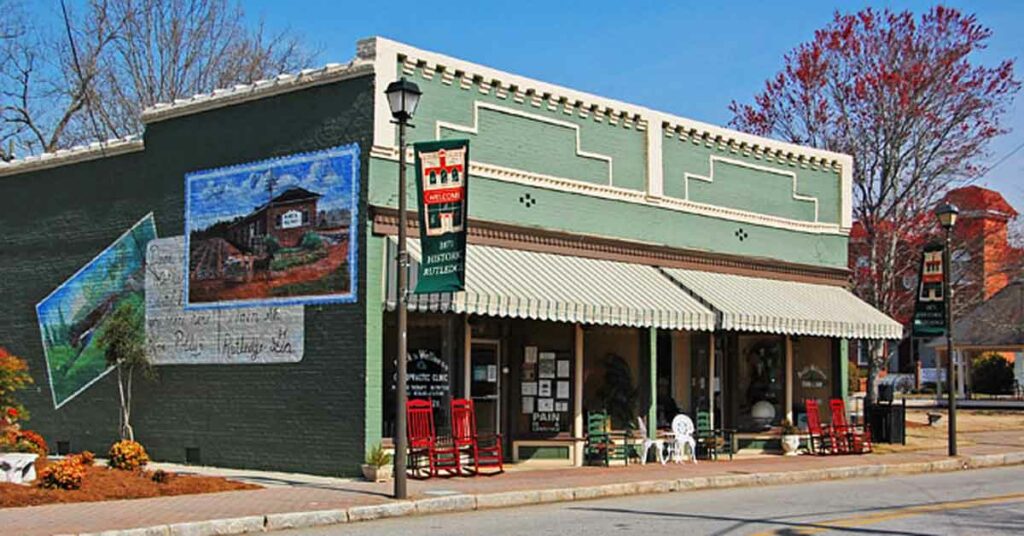 Head back to Fairplay Road and continue south to find the "Small but Special" town of Rutledge. Founded along a thriving rail line connecting Atlanta to Augusta, this quaint half-block town is home to several restaurants, unique independently owned shops and a calendar full of community events. The historic marker is found in Rutledge Town Park right in the center of town.
Our last marker on this driving tour is due east of Rutledge, heading back toward Madison. From the red barrel stop signs, head south and cross over the railroad tracks. Turn left onto Dixie Highway. In about 4.5 miles, you will find the Dorsey Historical Marker on your right. There is little evidence of this community, once home to a small commercial area, churches and schools, but the beauty of the surrounding farmland remains.