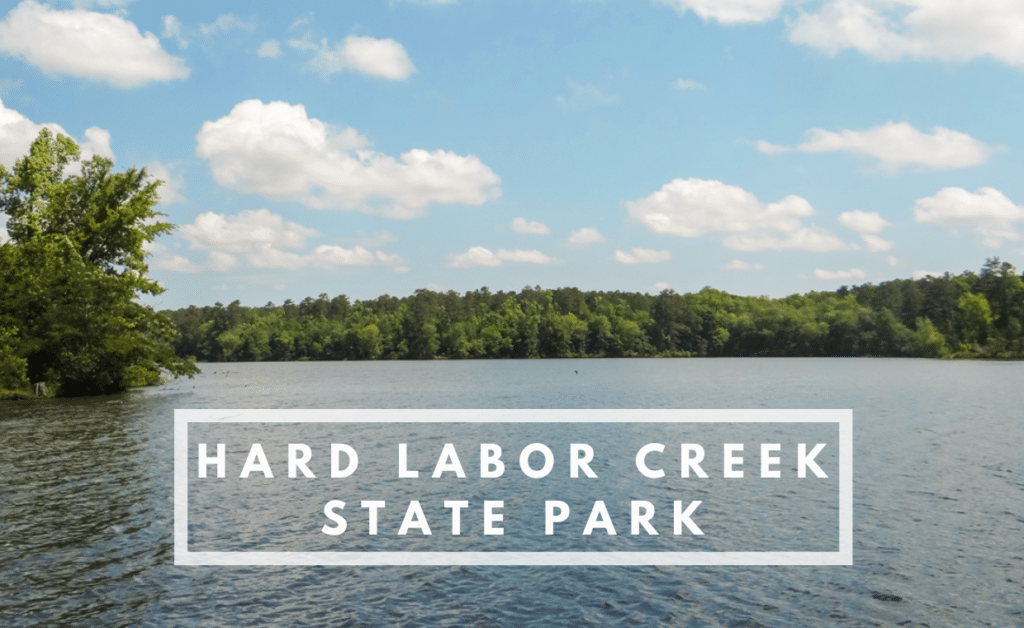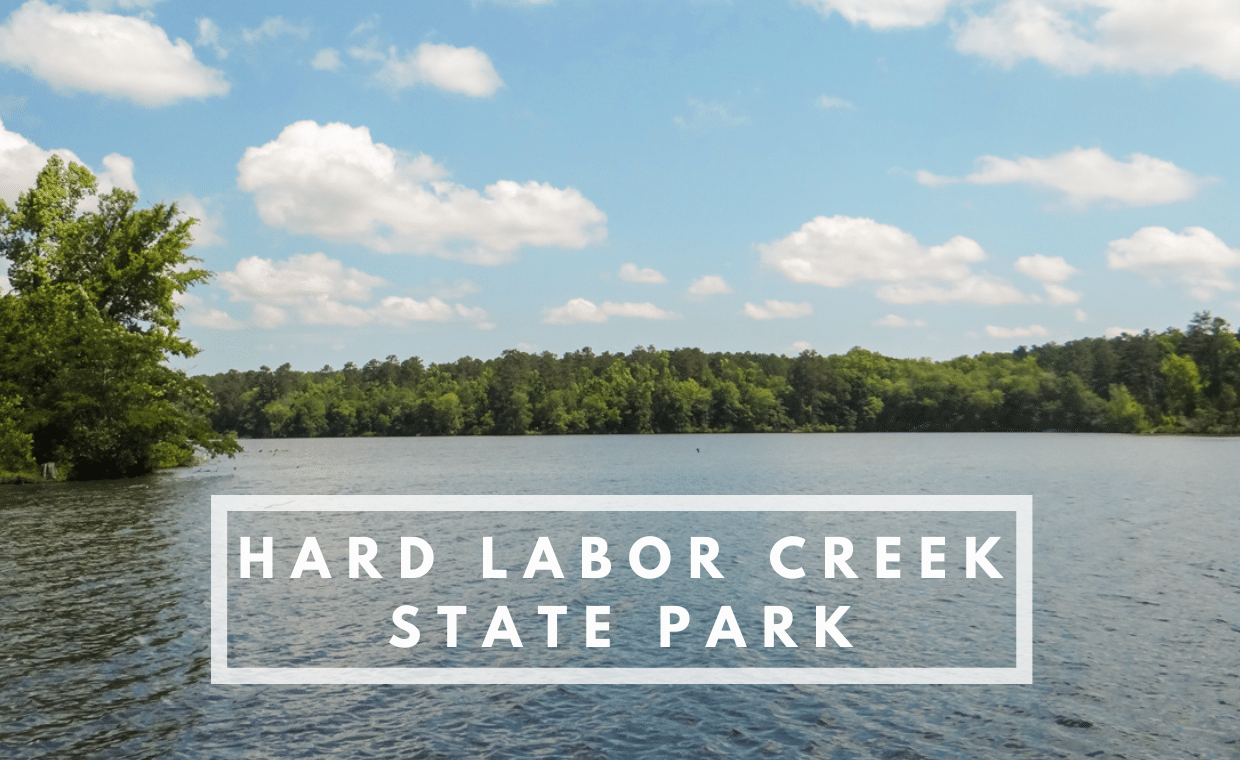 Insider Tips on a Great Escape at Georgia's Second Largest State Park
An Interview with Hard Labor Creek State Park
Campground Host, Sue Pannell
Ready to travel, but not quite ready to face airports and crowds?  Road trips are a great way to get out of town and get into nature.  Take along your bikes or kayaks, and get where you're going before you would have made it through security at the airport.  A trending option for road trips is renting an RV, or maybe you're lucky enough to have one of your own.  Spending time in the great outdoors is a great way to relax and recharge and we've got just the spot for you.
A trip to Hard Labor Creek State Park offers that breath of fresh air we all need right now, with plenty of ways to enjoy your freedom from hiking to biking 20+ miles of trails, 51 tent, trailer, and RV campsites, 20 recently-renovated cottages, swimming at the lakeside beach, fishing, star gazing or taking advantage of one of Georgia's best golf values at The Creek Golf Course. Plus, at Georgia's second largest state park there is plenty of space to reconnect with nature while maintaining a safe social distance.
For the insider scoop on an amazing escape at the park, we sat down with campground host Sue Pannell. Now in her fourth year as a volunteer host at Hard Labor Creek State Park, Sue is often one of the first people welcoming campers to the park and sharing all the best tips for an unforgettable escape. Read on to discover her secrets for yourself.
What sets Hard Labor Creek apart from other campgrounds?
I think it's serenity. Many of the sites back up to the creek and pond. There's a blue heron that makes its home right here. To me, it's amazing that this park can be so close to a major metropolitan area, but when you get here, it's a world away.
What would you tell people thinking of visiting the park?
There is such a variety of things to do. The park has so many shelters that can accommodate families who want to get together. The cottages are made for families. People are always asking about the trails. Many people want to know about the equestrian area. This is the place to soak in the sunshine, relax, and just enjoy your surroundings.
What do you love about camping?
I think forest bathing is what I enjoy the most. You have trees that you go by every single day, and then the next time you go by, you'll notice something completely different about them. It's wonderful. The wildlife is great.
What keeps you coming back to Hard Labor Creek?
This is like home. It's a wonderful park. We have many locals that come visit who say, "I only live 15-20 minutes away, but it's like being in a whole different world."
(My husband and I) get so much more from the park than we can give. We sit out here in this swing at night sometimes and it's just so nice to watch people go by. To see people fall into the whole park life, and really relax and enjoy. It's a mission for us, and even on days where we don't get to talk to anybody, we hope that something we do acts as a light.
How did you get into camping?
I was not a camper, but my husband, Paul, grew up camping. After retiring as an educator, all it took was one trip with a small camper, and I knew this was the next passage in my life.
What do you love most about being a campground host?
For us, this is like our mission work. People just need an ear… wherever they are. My husband is a chaplain as well. We found a number of people who just need to sit and chat about things that are problematic for them, and I feel that just by letting people know that you're here. I try and introduce myself to every camper and let them know that if I can help them from a distance, I'm here to do that.
Ready to Make Your Escape?