Beat the Heat in Madison, Georgia
Summertime in Madison, Georgia, brings longer days to explore the area's nature and exciting community events. While these sunny summer days also come with high temperatures, Morgan County offers plenty of opportunities to cool down and relax. From lake life, to refreshing ice-cold beverages, to sweet treats, a trip to historic Madison has everything you need to beat the heat.
Swim, Float and Paddle the Day Away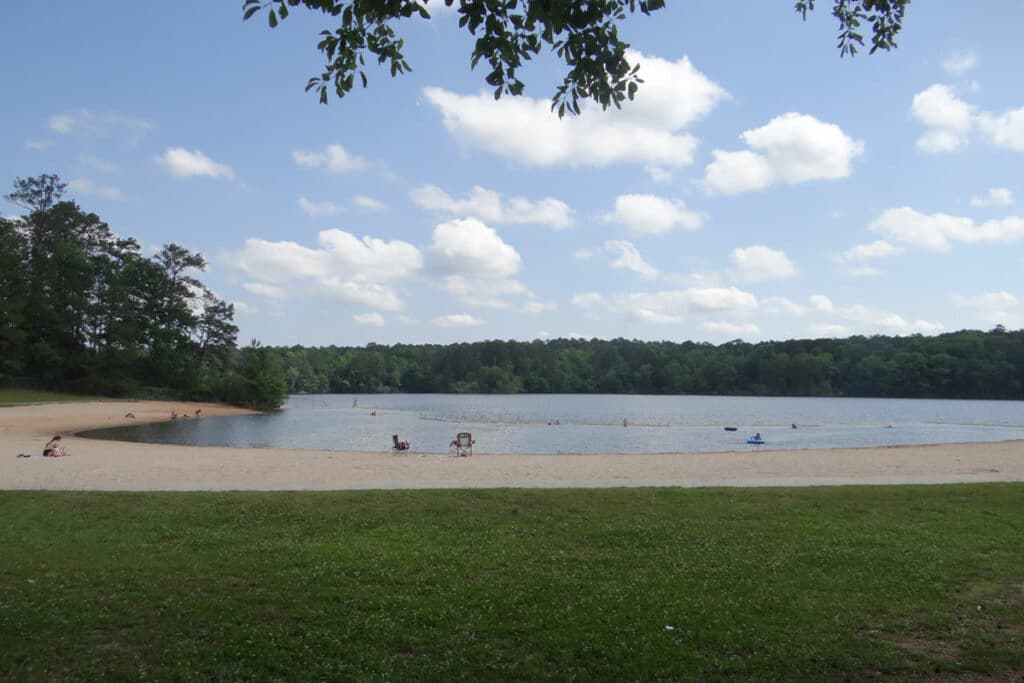 Relax along the sand beach and take a dip in Hard Labor Creek State Park's Lake Rutledge, a popular summer swimming location. With shaded picnic tables and a convenient bathhouse, pack a cooler and picnic basket or get a to-go lunch from a local restaurant and make a day of it. 
Rent a kayak and explore the lake further. A reasonable fee provides you with three hours on the water to relax, encounter wildlife and reconnect with nature. With more than 270 acres of water, you won't run out of interesting things to discover. Lake Rutledge is also a popular fishing destination offering abundant largemouth bass, striped bass, channel catfish, black crappie and bluegill/bream populations.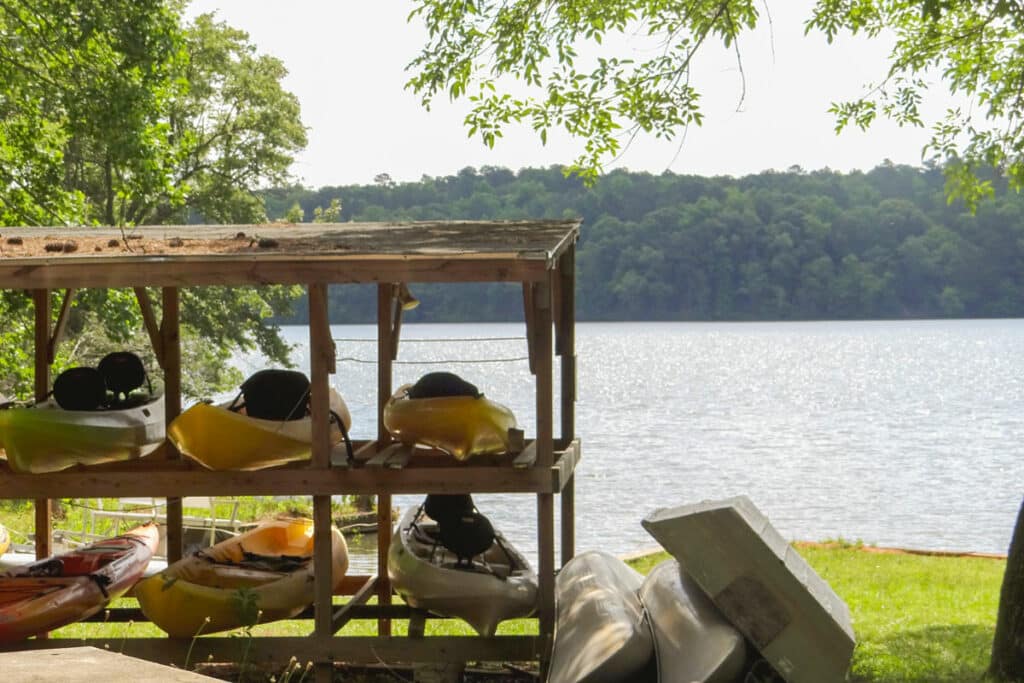 Prefer to go out in the evening? Book a relaxing Twilight Kayak Tour. With the guidance of an expert ranger, paddle along peaceful waters reflecting the sunset, search for wildlife and learn about the park's history. Check the park's website for dates and availability.
Want a different way to experience the water? Try a stand-up paddle (SUP) board. Over Yonder Outpost in Rutledge offers rentals of SUP boards and other adventure gear to make your trip unforgettable. They will even transport the equipment to Hard Labor Creek State Park!
Explore Georgia's Lake Country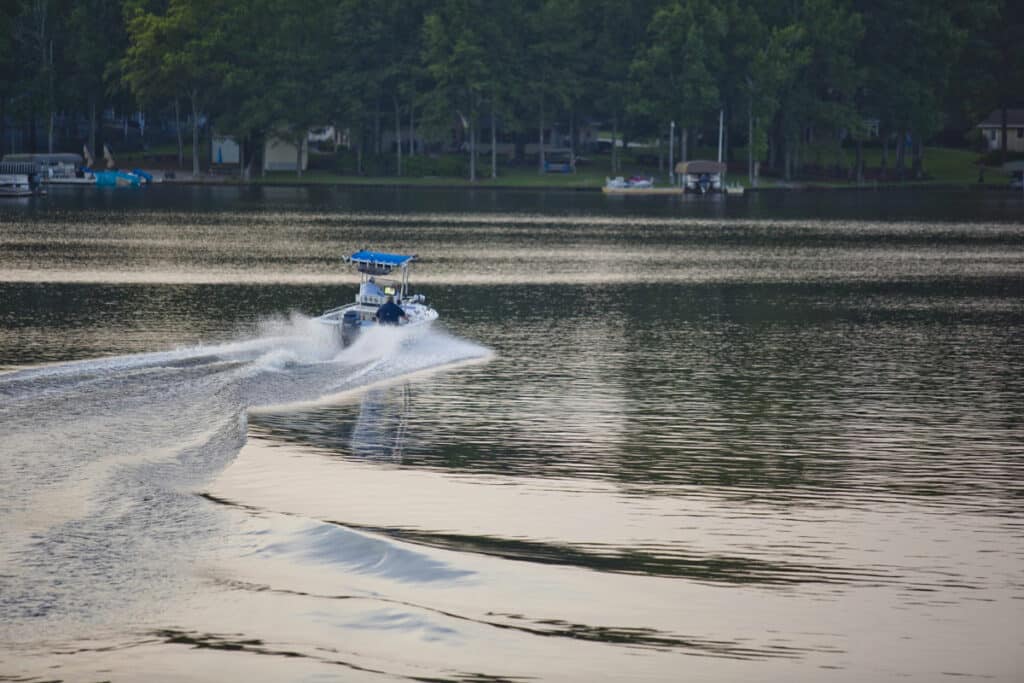 Madison is one of the four communities comprising Georgia's Lake Country – your gateway to almost 800 miles of scenic shoreline along Lake Oconee and Lake Sinclair. The lakes provide ample opportunities to float, relax and play.
Have a boat? Bring it to any of our local marinas or boat ramps in Buckhead or Madison and find access to boat ramps, fuel docks, boat storage and extensive offerings of bait and tackle.
Want a boat? Find a number of boat and jet ski rental options on Lake Oconee. Afterall being on the water is one of the best ways to enjoy Georgia's Lake Country.
Cool Off with a Handmade Drink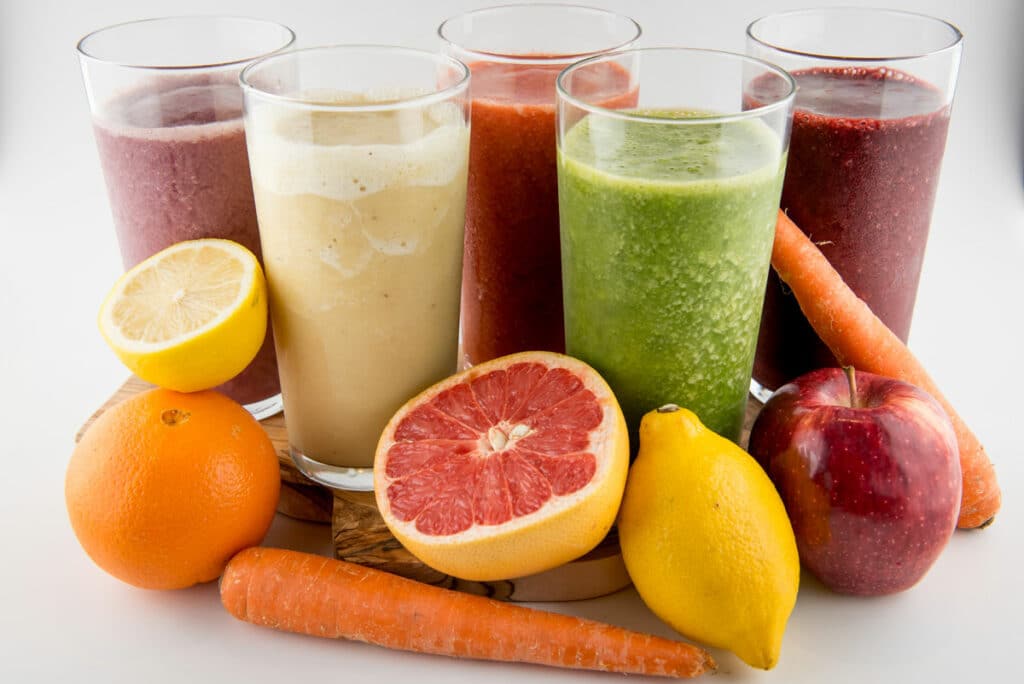 Sip on a cold beverage and drink in Madison's historic beauty and small-town feel.
Order a wholesome and satisfying smoothie from Farmview Market – a specialty grocery store with a butcher shop, grist mill and farm-to-table café – or a meal replacement shake from Madison Square Nutrition that is low calorie, low carb and low sugar.
Get the caffeine kick you need to continue your adventure with an iced coffee at downtown Madison's local coffee shops. Oconee Coffee Roasters is a family-owned, specialty coffee roaster. Place an order, chat with their knowledgeable baristas and enjoy your beverage at picturesque Town Park or along the free, self-guided walking tour of Madison's Historic District.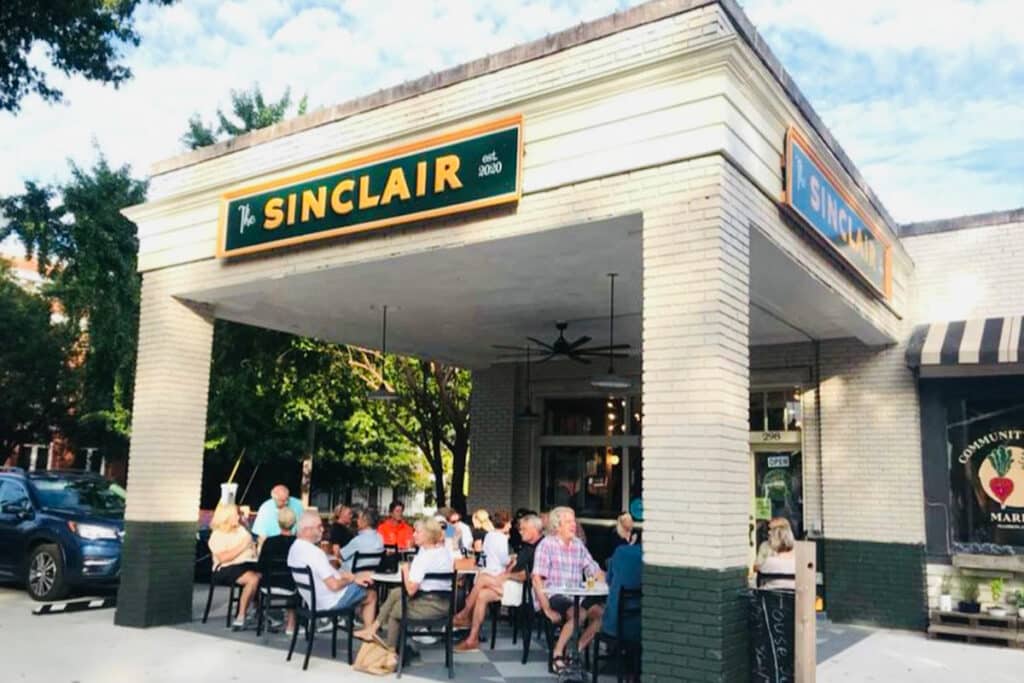 The Sinclair, located in an historic fuel station on the square, is a coffee shop during the day and an upscale cafe and bar in the evenings. Have a coffee, pastry and or other light bites on the patio in the shade of the old-school gas station overhang or wind down with a craft beer, glass of wine or a specialty cocktail.
Enjoy a "cold one" at Amici Pizza, Wings & Brewery. Their menu includes 20 locally brewed beers and 13 delicious gourmet pizzas. Sample a flight from and take a look at their in-house 20-barrel small batch brewery inside a former livery stable. Peek at their schedule for events like live music, trivia and games for the whole family.
Indulge in a Gourmet Sweet Treat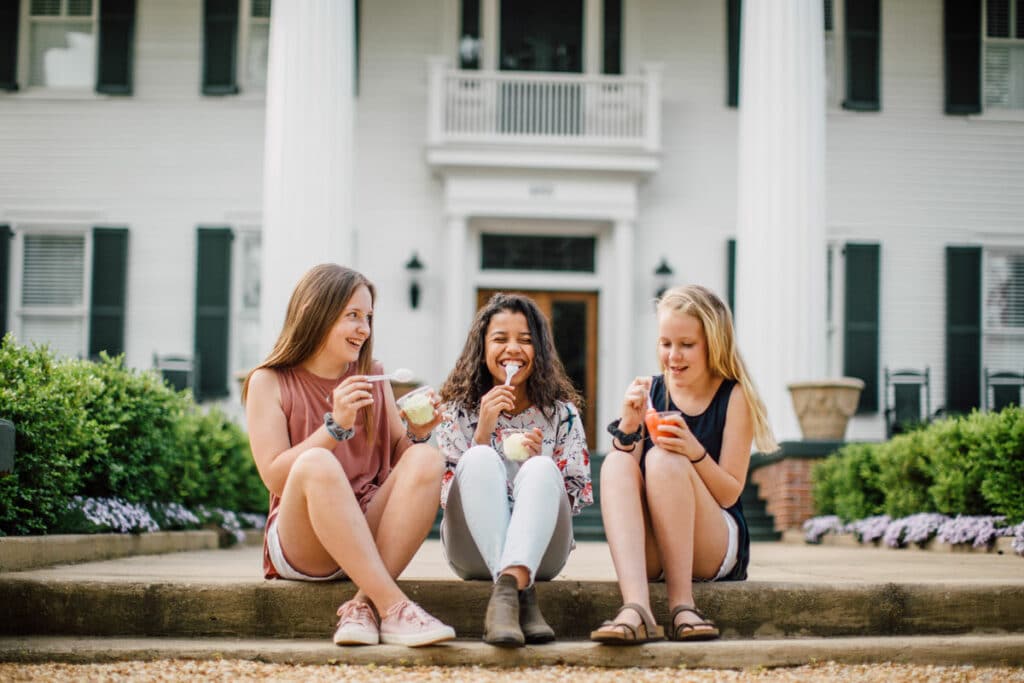 Nothing says summer like ice cream. Scoops in downtown Madison has more than 30 flavors of ice-cold, creamy goodness. When you see the crazy cones covered in M&M's, crushed Oreos, sprinkles and more, you will know you are in sweet tooth heaven. Visit their store after perusing boutiques or antique dealers and keep an eye out for the Scoops Ice Cream Truck while you are out and about!
Down the road in "Small, but Special" Rutledge, stop into The Caboose. Located in the last railcar to travel through Rutledge, The Caboose serves ice cream, shaved ice and a classic root beer float made with homemade root beer. Savor your sweet treats on a walk around Rutledge Town Park and the historic downtown.
Have a blast this summer with a trip to historic Madison, Georgia, splashing around a lake, savoring a cold drink or sweet treat and exploring our town. With fun concerts and entertainment for the whole family happening throughout the summer, check our calendar of events and book a stay.