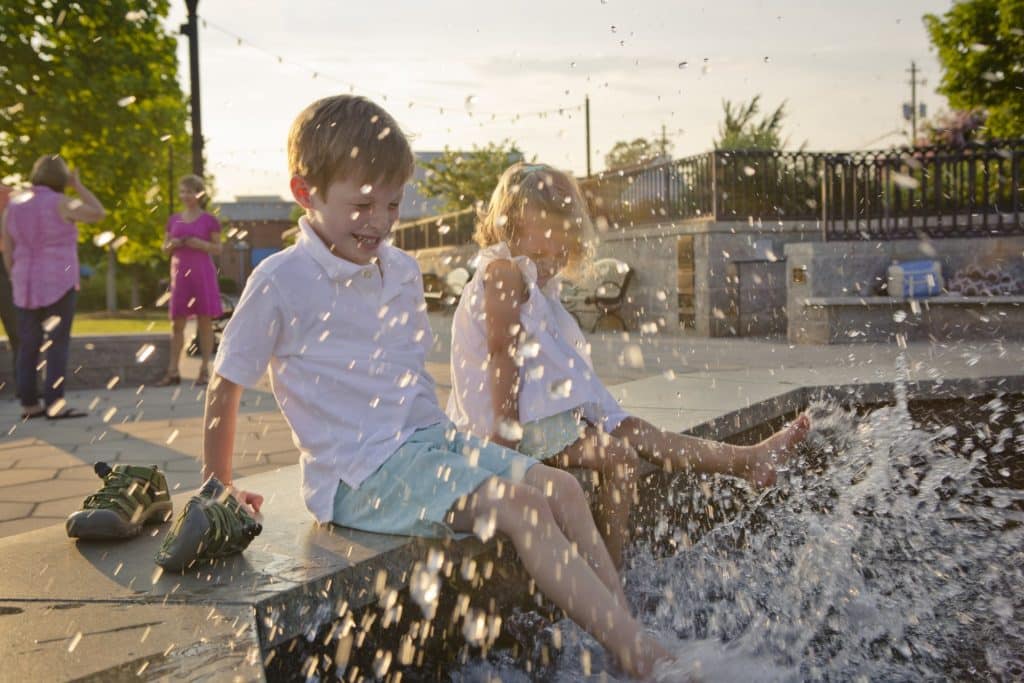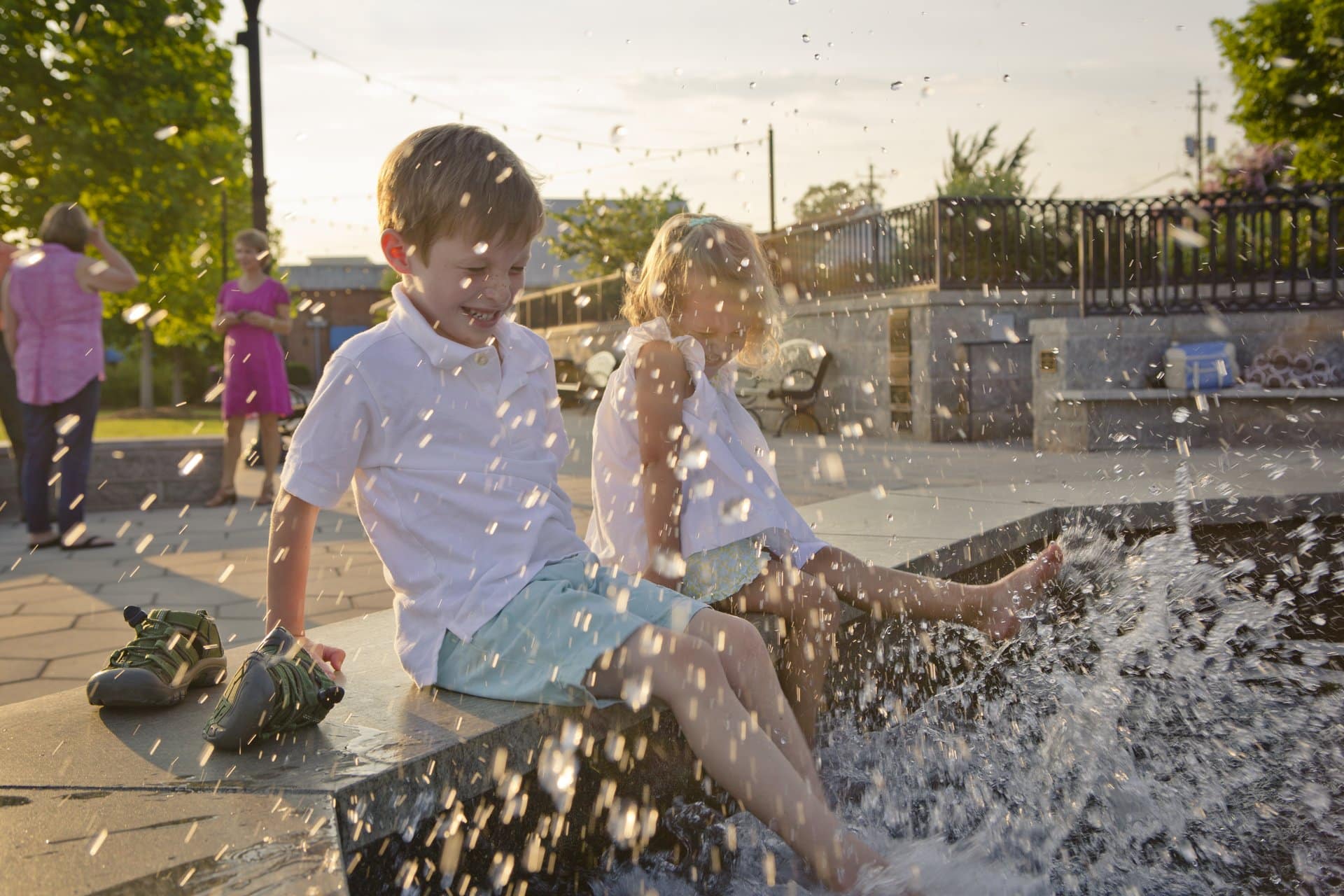 Summer Vacation Guide for Madison, GA
Experience the magic of summertime in Madison. Just an hour away from the hustle and bustle of Atlanta, this small town welcomes visitors to experience a slower pace, friendly faces and the quiet beauty of perfectly preserved architecture dating back centuries. Take time to savor the small-town way of life with quiet strolls through the Historic District, winding drives through the vast countryside, live concerts in the warm summer air and sunny days spent by the lake.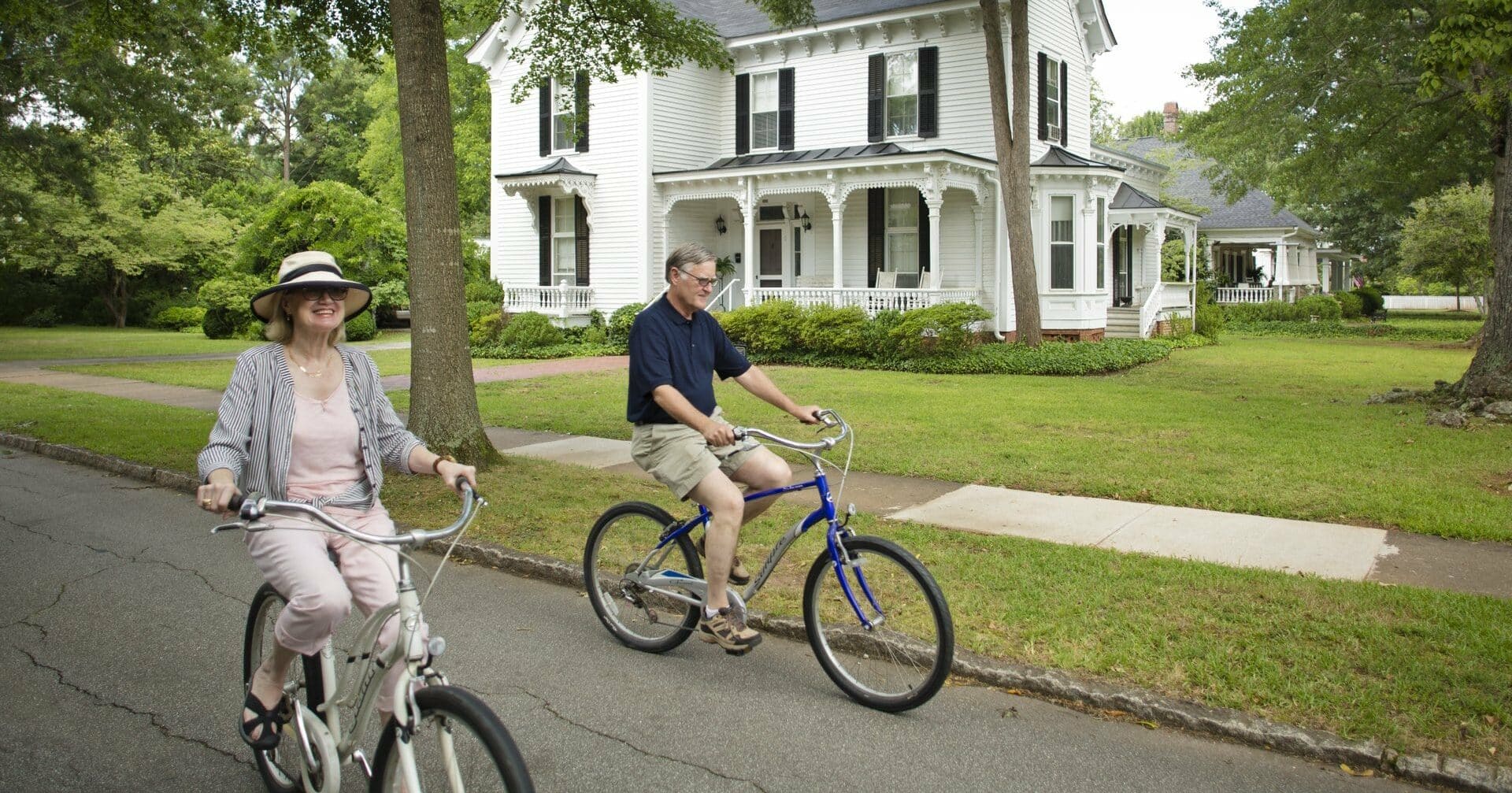 Discover Small Town Charm
Guests feel their worries melt away when walking along the streets of the renowned Madison Historic District, one of Georgia's largest collections of buildings listed on The National Register of Historic Places. Established in 1809, the City of Madison invites visitors to fall in love with the historic mansions, thriving downtown retail district filled with small businesses, flowering parks and welcoming squares that speak to a long history of affluence, conservancy and a community dedicated to working together to support and advance what is often celebrated as one of the South's Prettiest Towns. Garden & Gun magazine may have captured this feeling best noting, "Madison's history isn't something suspended in amber…the town feels lived in, as comfortable as an old leather chair. Historic spaces find new purpose."
Discover it for yourself with the self-guided walking tour, your guide to unlock over 200 years of stories that make up the beautiful places and spaces that surround you. The tour passes by the Historic District's favorite attractions, through its charming downtown, past parks, secret gardens hidden in quiet alleyways and along the tree-lined streets of what was once one of Georgia's wealthiest communities. A stunning mixture of architectural styles built by master craftsmen is here to be savored, showcasing popular and changing architectural trends through the ages. And don't be afraid to take your exploration on the road with Madison-Morgan Meander, offering a range of driving and cycle-friendly routes through scenic and historic Morgan County. Each route offers a way to dive deeper into the historic and cultural landmarks you'll pass, including farms, schools, churches, filming locations and more.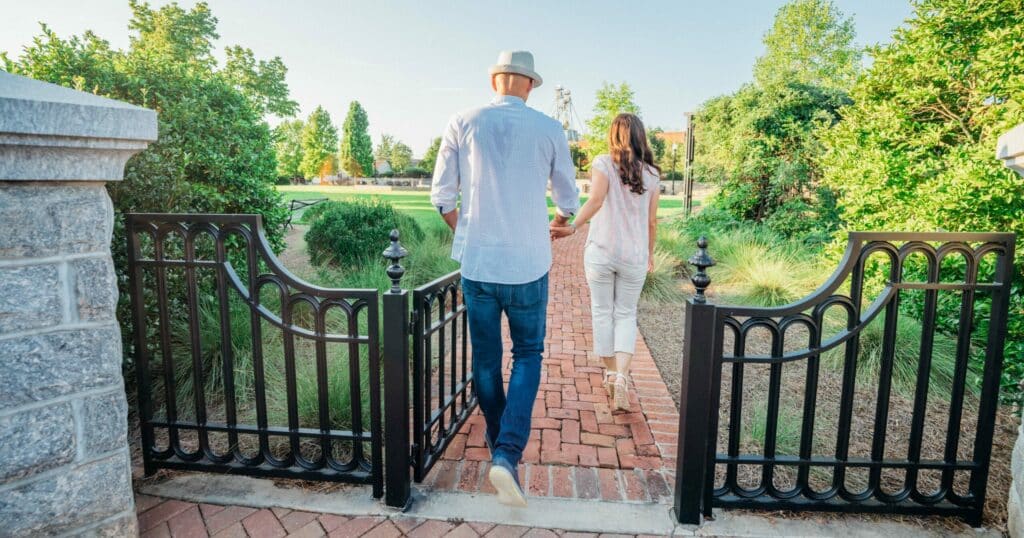 Travel Your Way
Whether your ideal vacation is through exploring museums and art galleries or a bit of retail therapy at the local shops, Madison provides custom itineraries tailored to pique the interest of every type of traveler. Whether you seek a weekend of zen and relaxation, to find home design and décor inspiration in what's been touted as a designer destination, or perhaps a romantic getaway, just pick your favorite itinerary to do the planning for you!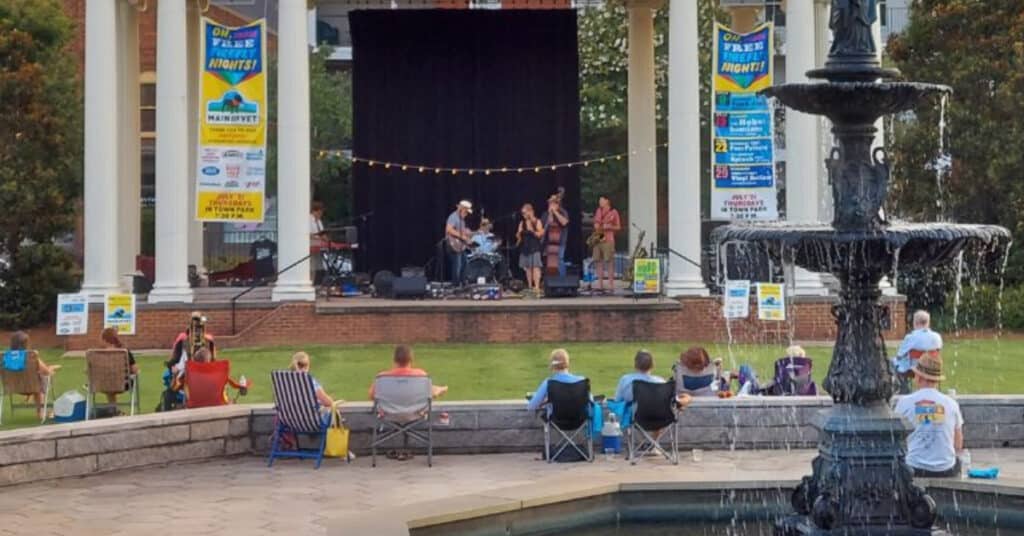 Enjoy the Sounds of Summer
Summer is best shared with friends and celebrated with festivities. Thankfully, there is no shortage of ways to connect with those you care about most in Madison. A favorite summertime event in Madison is the free Summer Nights, happening every Thursday night at 7:30 p.m. in the months of June and July. Stroll down to beautiful Madison Town Park to enjoy a fun mix of live music, movies on the lawn and more. If you just can't get enough live music, Rutledge's Town Park also offers its own popular Summer Concert Series happening every Friday night at 7:00 p.m.
Check out the full line-up of events happening here.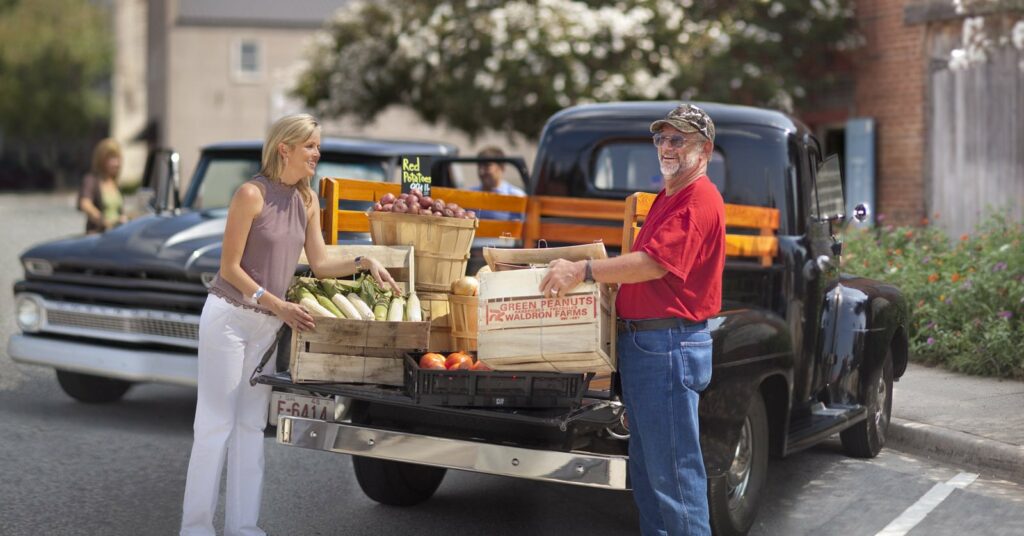 Take your Pick of Farm Fresh Foods & Adventures
With miles and miles of country roads and beautiful farmland surrounding Madison, perhaps the best part of summer is enjoying the food! Taste the just-picked produce grown at local farms, served up fresh in local markets and restaurants. For those looking to enjoy their meal straight from the source, Community Roots and Farmview Market are the ideal spots to gather all the fresh ingredients needed to make that summertime recipe you've been craving. Farmview Market also offers an on-site café serving breakfast and lunch as well as a classic Southern meat-and-three cafeteria for those that prefer to have the cooking done for them.
Now is also the only time of year to enjoy seasonal farmers markets. Every Saturday morning through September, Farmview Market features its own open-air farmers market where all farmers and artisans are local and produce the product they sell. For a change of scenery, wander out to nearby "small but special" Rutledge and experience one of their bountiful Farmer's Market Days that takes place on Wednesday mornings, weather permitting, at Rutledge Town Park.
For those seeking to experience life on a farm, take a trip to pick your own blueberries at CJ Orchards or join one of the weekly tours of Rock House Creamery and Garden to learn about the cream line milk process from cow to bottle. To explore even more, FARMeander provides a guide to discover the area's farms, markets, festivals, and inns in the area where you can truly connect to your agrarian roots.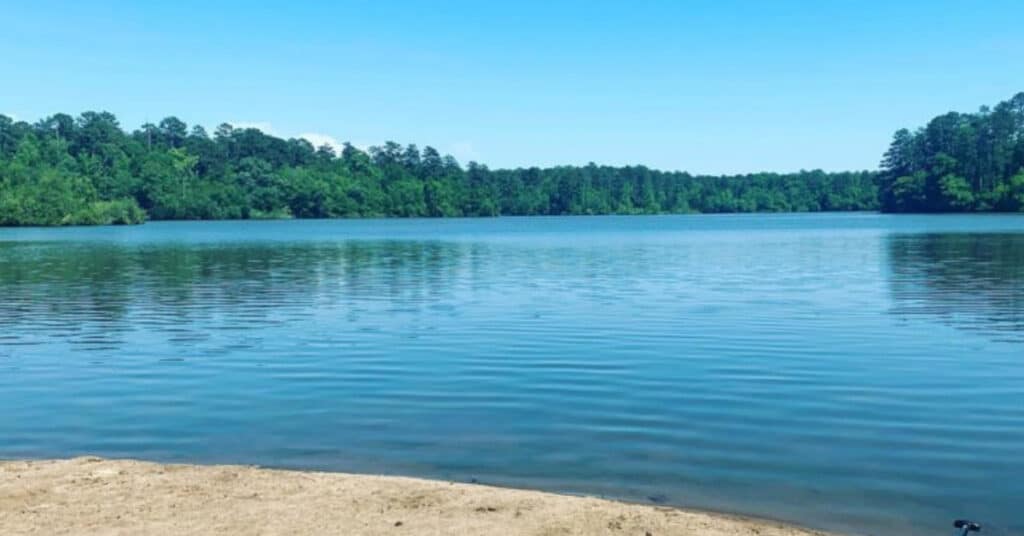 Get Outdoors and Explore
Just minutes away from Madison lies Georgia's second-largest state park, Hard Labor Creek State Park. Here parkgoers will find endless opportunities to have some fun in the summer sun. Reach your daily exercise goal with an exhilarating hike or mountain bike ride. Also home to The Creek Golf Course at Hard Labor Creek State Park, this challenging 18-hole course offers golfers the chance to perfect their swings in one of the most picturesque settings the region has to offer. There is also a putt putt course for golfers in training.
If you long for that classic summer beach trip, Hard Labor Creek State Park is the perfect place to go for a swim and dip your toes in the sand – without having to drive all the way to the Coast! Sun yourself at Lake Rutledge's very own sand beach or rent a kayak to explore more of the lush shoreline. Madison is also part of Georgia's Lake Country, providing almost 800 miles of shore to explore along nearby Lake Oconee and Lake Sinclair.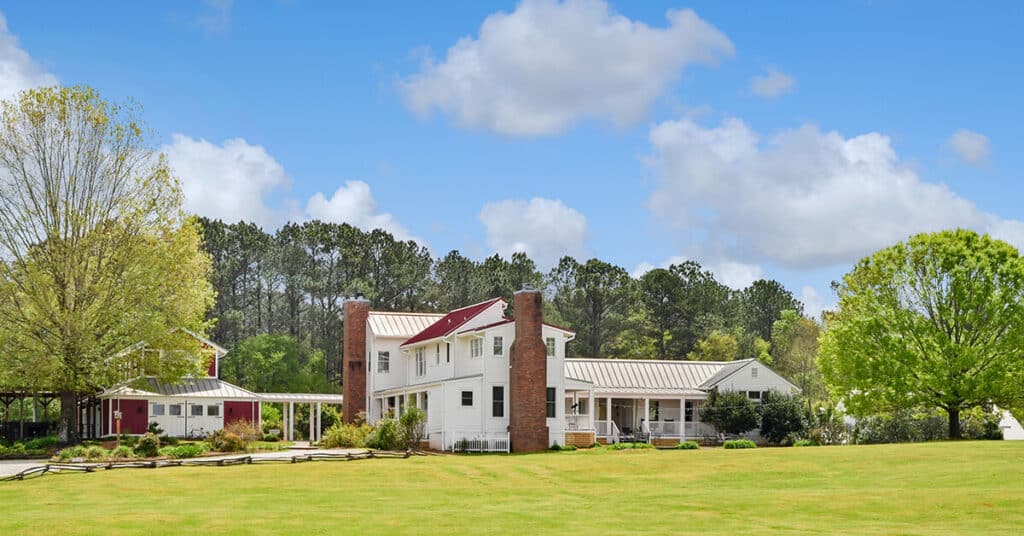 Stay With Us
Now that you are prepared for the perfect summer vacation in Madison, there's only one thing left to do: book it! You deserve a chance to catch your breath and unwind from the stress of everyday life by exploring somewhere new and welcoming. When you're finished, enjoy a rejuvenating sleep in a relaxing BnB or cozy inn, like The Farmhouse Inn pictured above, a fun farmstay, a cabin in the woods, or one of the familiar, brand-name hotel options.
You'll find yourself thankful for the slower pace to be savored here, if only so your getaway won't have to end so soon.