Madison Welcome Center:
Helping Visitors Travel Safe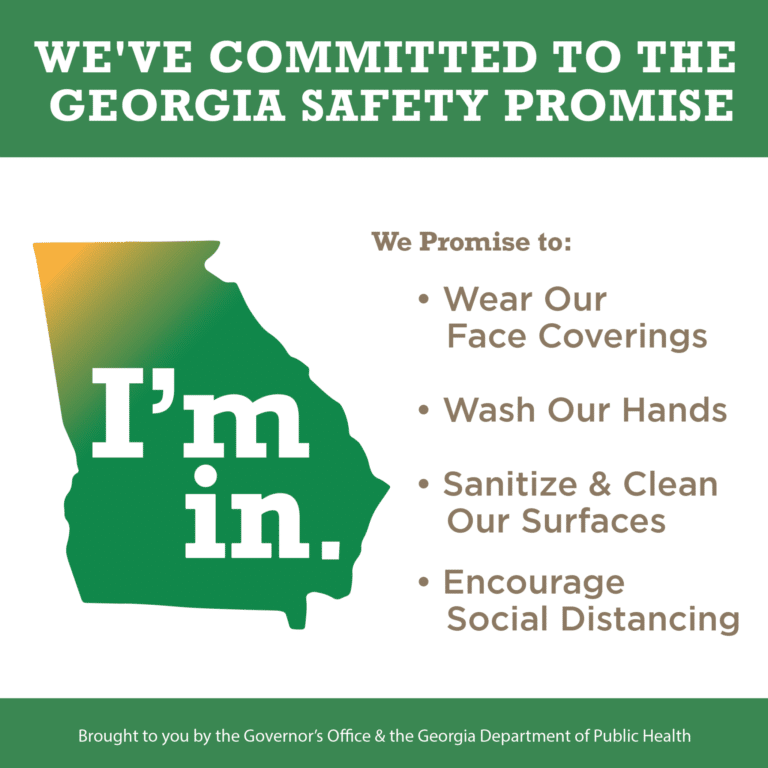 If you look up Madison, Georgia on Tripadvisor.com, there is a reason the Madison – Morgan County Welcome Center is ranked as our number one attraction! Our welcoming and knowledgeable staff is invaluable to our center and our community.
In making the decision to reopen, we considered the health and safety of both our staff and visitors as our number one priority. Having meticulously followed CDC, WHO, and Georgia Department of Health guidelines, we created and implemented a new plan and procedures to protect our employees as well as our visitors in this new reality. In an effort to go above and beyond, we have also committed to the Georgia Safety Promise to help keep you safe on your next getaway.
We are happy to announce that we are now open Monday – Friday 9:00 a.m. to 5:00 p.m., Saturday 10:00 a.m. – 4:00 p.m.  and Sundays 11:30 a.m. – 3:30 p.m.
We are excited to see visitors, once again, strolling the streets of Madison and hope our new policies will help keep you healthy while you're here. Below are some of the changes you may notice on your next visit.
Welcome Center COVID-19
Safety Policies and Procedures
Thanks to the hard work of our medical professionals, we believe that staying socially distant, wearing masks, and washing hands will significantly slow, if not stop, the spread of COVID-19.
For more information, visit the CDC's comprehensive guide to understanding how to protect yourself from COVID-19.
Additional Resources to Visit Now!