Madison in May Tour of Homes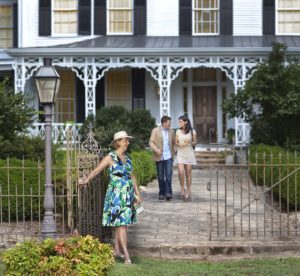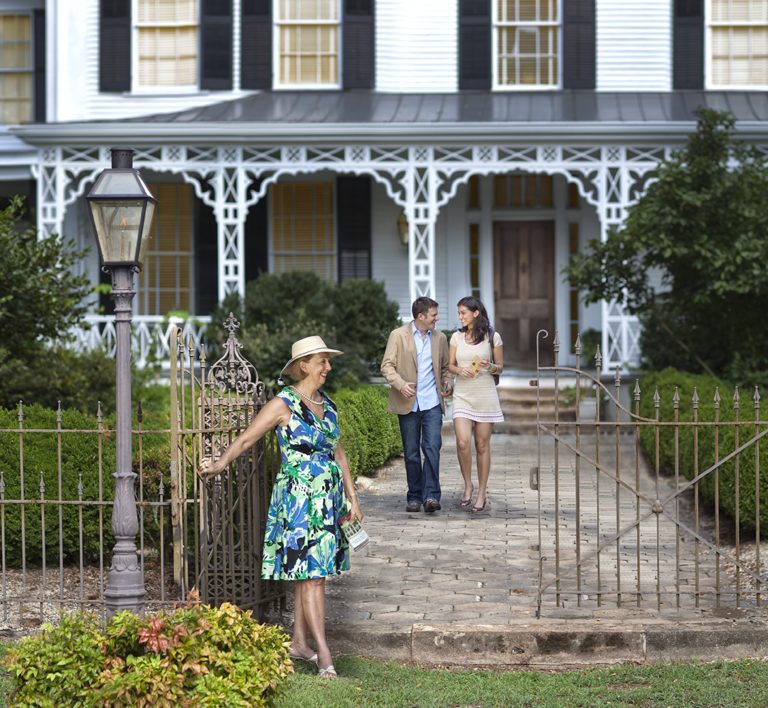 Historic Madison, Georgia, renowned for one of the largest historic districts in the state, will celebrate the 2018 spring season in grand style May 3-4, 2019 with the region's most popular tour event:  the Madison in May Spring Tour of Homes.
A collection of the city's finest, architecturally significant homes (1810 – 1996) will be available to tour attendees, allowing visitors to take a step back in time and experience the living Southern history of Madison.  These grand structures tell the story of a genteel, gracious city – Madison, Georgia.  This truly will be a tour to remember!
For over 150 years, Madison, Georgia has been a favored getaway, and being only 60 miles east of bustling Atlanta, Madison seems a world away.What draws people to this charming town are the pristine plantation homes dating to the early and mid nineteenth century.  The original settlers to Madison brought not only their families and possessions, but the lifestyles they knew and the love of grand architecture.
The 2019 Spring Tour of Homes tells the story of these grand structures that are still standing, some more beautiful and sound than ever.  Owners of these historic homes cherish and care for the property, sometimes adding, sometimes taking away.  In either case, each home on this year's tour is a fascinating blend of the past and present, while reflecting their own unique story.
The Madison in May Spring Tour of Homes & Gardens hosted by The Madison Morgan Cultural Center will take place from May 3-4, 2019. To purchase tickets and for further information please visit the official tour website or call the number below.
Madison-Morgan Cultural Center Hours:
Tuesday through Saturday 10 am – 5 pm
Sunday 2 – 5 pm.
TICKET PRICE THROUGH April 30th
SINGLE DAY: $25
MULTI-DAY: $35
TICKET PRICE BEGINNING May 1st
SINGLE DAY: $30
​MULTI-DAY: $40TOUR GROUP PRICING
Groups of 20+ Single Day Ticket: $22**Tickets are non-refundable**