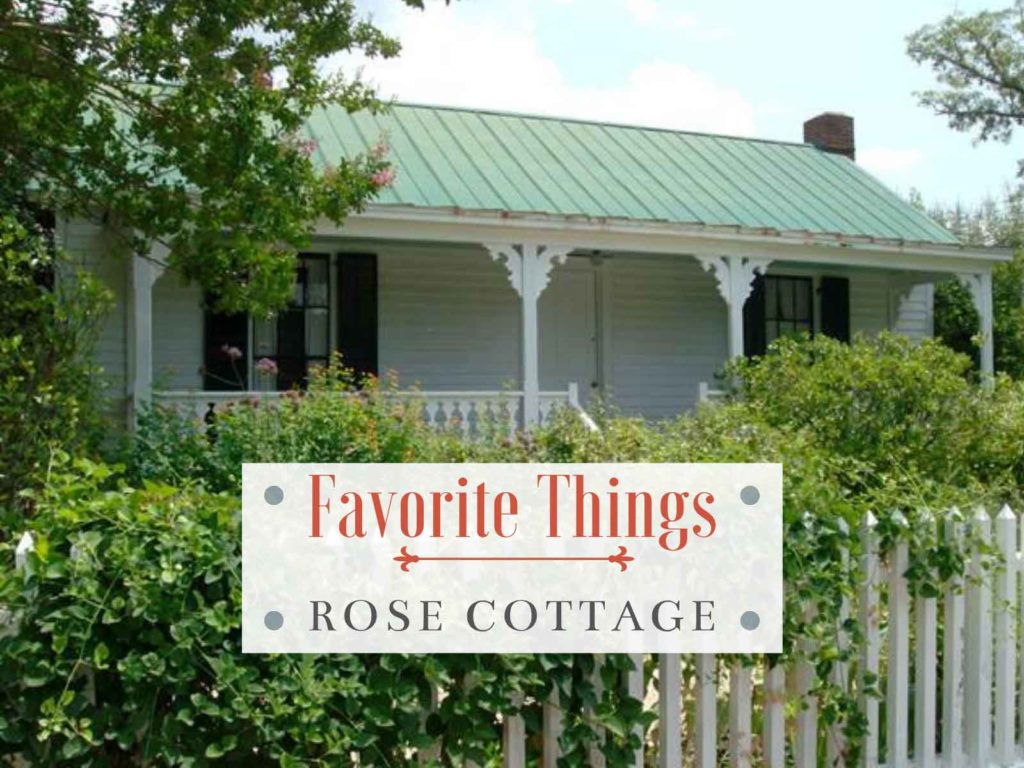 Favorite Things: Rose Cottage
Our 'Favorite Things' series has taken a look into historic homes, beautiful gardens, and courageous citizens. We know an uplifting story of the indominable power of the human spirit can serve a source of encouragement and motivation, and that is why we are sharing the story behind the Rose Cottage.
For us, the story of Adeline Rose, her hard work and determination to build a beautiful home to raise her family – as an African American woman, and a widow with two children in the post-Civil War South – serves as that inspiration.
Managed by the Morgan County Historical Society, Rose Cottage is one of Madison's most beloved historic house museums that is open to visitors and offers daily guided tours. We are pleased to be able to share a bit of her story with you to enjoy from home.
Born into slavery in 1864, little is recorded of Ms. Adeline Rose before she began construction on her cottage in 1891. A widow with at least two children, Ms. Rose earned her living by taking in laundry and ironing at 50 cents a load.
Much of Rose's business was with The Hardy House, which was a Madison hotel opened by the mother of American comedic icon Oliver Norvell Hardy, perhaps better known as one half of the Academy Award-winning comic duo Laurel and Hardy. A pioneer of her time, Adeline Rose built a successful business despite the racial and gender barriers she faced. People to this day marvel at what she was able to achieve despite the circumstances.
One of the many remarkable achievements Adeline Rose accomplished in her life was the construction of Rose Cottage. It was not typical for the time that a woman would buy land and begin construction on a home from scratch.
Not only did she have the home built to her liking, Ms. Rose included her woman's touch to the design of the home – adding beautiful decorative elements to the house that would have been quite elaborate and unusual for the average working class homes of the time. Decorative sawn brackets made the front porch stand out and while glass was very expensive at the time, the cottage features full length windows.
When Adeline Rose died in 1959 at the age of 95, the residents of Madison knew the importance of preserving this house that was a labor of love. In 1996, the City of Madison moved Rose Cottage to its present location in downtown Madison, so people from all around the world can know the story of Adeline Rose and experience the conservation of her charming cottage.
 Against what surely must have felt at times insurmountable odds, Adeline Rose provided for herself and her kids, created and led a successful business, and was able to construct a beautiful home to be proud of. There are a variety of different life lessons to be learned by understanding the story of Rose Cottage – a testament to the power of hard work, determination and good old American grit.
On your next trip to Madison, we hope you step into Rose Cottage to experience for yourself what life would have looked like for this amazing woman and enjoy the conservation of the home her hard work built.